The Nanny
Fran Drescher reveals the alternate series ending she wanted for The Nanny
FRAN Fine and Maxwell Sheffield were hitched with kids of their own when The Nanny ended. But it wasn't Fran Drescher's choice — and her idea for the finale was very different.
WHEN The Nanny wrapped up in 1999, everything seemed to be picture-perfect.
Maxwell Sheffield and Fran Fine were married with two kids of their own and heading off to California to start a new life.
The family's delightfully witty butler Niles had just gotten hitched to his longtime rival C.C. Babcock and they were about to become parents themselves.
After watching the sexual tension between both couples throughout the series, it was the ending fans all thought they wanted — but as co-creator and star Fran Drescher, 60, has since admitted, it actually ended up killing the show.
In fact, given her way, Drescher would have starred in a very different series finale.
"I would have written a great season finale, but not changed the dynamic of the relationship [between Fran and Maxwell]," she explained to news.com.au.
"So the show would have ended with her being the nanny of the kids, and him being her boss but the two of them sharing a certain attraction that never got realised."
But unfortunately, it wasn't her call.
"Honestly, I would have preferred not to wrap the show up the way it was at all," Drescher said.
"That was dictated to us by the network — to get [Fran and Maxwell] married, and hope they could get one last season out of it and increase ratings. It really wasn't our choice."
Despite recent talk of a Nanny reboot, Drescher is very wary about how it could even work.
"It's hard to reboot the show because it's not 'The Nanny' anymore. They got married, they had kids … so it would kind of have to be the same characters, you know, 20 years later."
It's a sentiment echoed firmly by her former co-star Daniel Davis, who played Niles.
As he told news.com.au in late 2016, his character's love story never made sense to him.
"That's the only part that I never really bought, to tell you the truth," he admitted.
"C.C. and I had been so oil and water — I didn't buy that we would end up married. But I had to play it, because that's what they wrote … I don't think I've ever expressed that to anyone before!"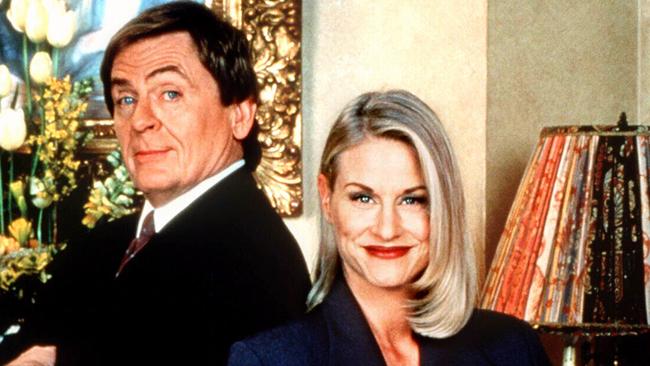 Davis "never really bought" Niles and C.C.'s marriage.
While Drescher told news.com.au she was thankful for the fact that the extra season meant "more revenue for all of us", she agreed with Davis.
"I think Daniel was right, I don't know if that was the way it should have gone. But it wasn't our doing and if we wanted to get a sixth season out of it, there was certain criteria we had to meet."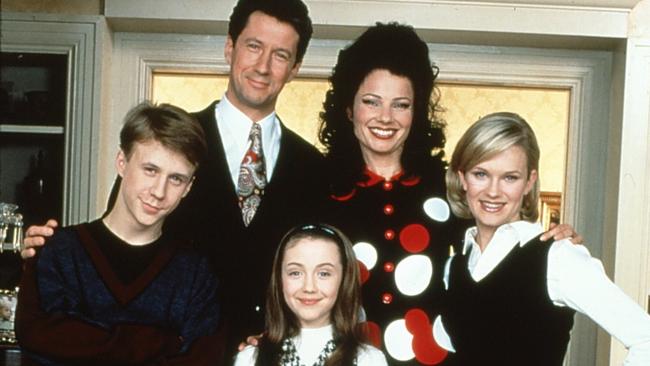 She had style, she had flair, she was there.
For decades, Drescher has been famous for her incredibly unique nasal voice, but if she'd listened to her agent when she was starting out, her career could have gone a very different way.
"At one early stage, I was encouraged by my representation to try and be a little more diverse in how I present myself, and after trying several times, it became clear to me that I was already too established as 'that comedian with the funny voice'," she told news.com.au.
"I kind of decided that if I could play different women who come from New York and have a sense of humour, who am I to complain? And I never got bored playing the characters that the industry wanted me to play most."
It's that iconic voice that's seen Drescher become one of the most popular characters in the animated comedy franchise Hotel Transylvania, which also stars Adam Sandler, Andy Samberg, David Spade, Selena Gomez and Kevin James.
The actress has reprised her role as Eunice for the third instalment, Hotel Transylvania 3: A Monster Vacation and claimed she'll keep doing the movies "as long as they keep making them."
"It's just such a fun opportunity to work with such great comic talent — I'm very proud to keep being asked back," Drescher gushed.
"Adam Sandler, I adore him — he's so easygoing and fun. Kevin James is fun — and Selena Gomez is really such a doll."