M*A*S*H
M*A*S*H's Jamie Farr Revealed His Mother Almost Bought a Ticket on the 'Titanic'
Jamie Farr as Max Klinger on M*A*S*H dressed pretty flamboyantly and also said some outrageous things.
The actor himself shared in an interview the astonishing fact that his mother very nearly took the ill-fated trip on the Titanic in 1912.
Klinger as we know him almost never was.
Farr played Max Klinger on the TV series M*A*S*H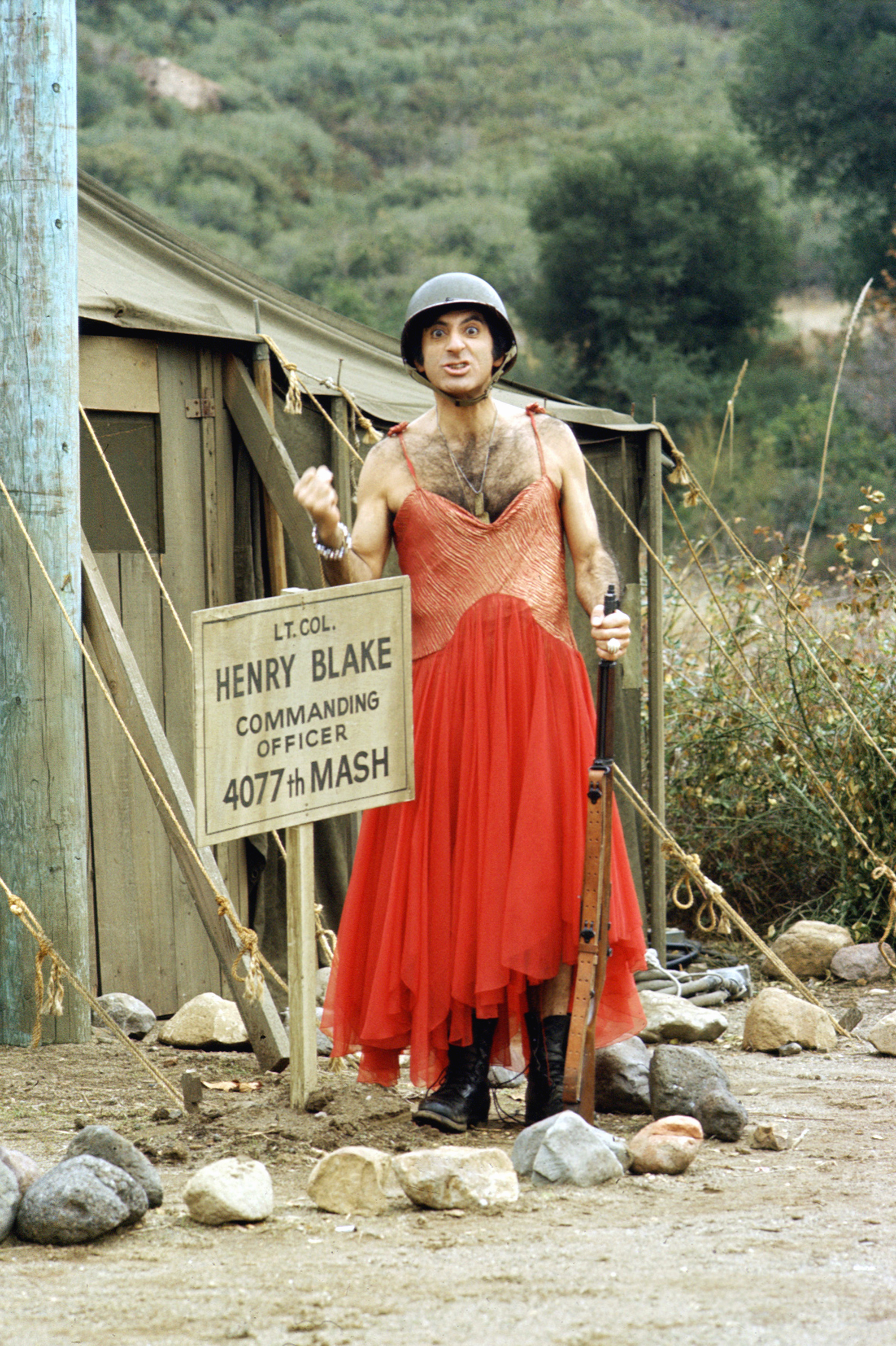 Farr is one of the few surviving cast members from the classic war drama/comedy.
In addition to Farr, the other remaining principals from the cast are Alan Alda ("Benjamin Franklin 'Hawkeye' Pierce) who has kept busy with his podcast, "Clear+Vivid"; Loretta Swit (Margaret 'Hot Lips' Houlihan) remains a strong animal rights advocate; Gary Burghoff (Walter 'Radar' O'Reilly) has found his niche as a wildlife artist; and Mike Farrell (B.J. Hunnicutt) has turned his attention to social political activism.
Farr comes from a Lebanese-American family
As the actor would so often reference on the iconic series, his roots are in Lebanon, but he's an American through and through.
Born Jameel Farah in 1934, the actor's parents arrived in the U.S. from Lebanon and made Iowa their home.
His olive-skinned appearance, Farr explained, enabled him to play a variety of characters and roles throughout his career.
"I'm certainly not going to play a Norwegian, or Swede, based on my features, but no, because when I got into the business, you could play Italians, Greeks, Jews, Arabs, Spaniards, whatever," he said.
He expanded on his feeling that actors should not be limited to a role based on their own cultural background.
"Today because of the political correctness, unless you are whatever that nationality happens to be, then you gotta be that," he continued. "But at that time everybody was an actor. Even in the days when they did Othello, you didn't necessarily have to be Black to play Othello. But we're all so politically correct today that people can't play other parts and can't do things. You've got to be whatever it is you're supposed to be. Sometimes I think that doesn't offer the challenge as an actor to portray something."
His mother's near-miss on the 'Titanic'
Farr's mother around age 7 and her parents traveled to Europe to bring a young relative to America and at the time they journeyed, heard about the massive ship Titanic. They set about buying passage on the vessel and as the actor told the Television Academy Foundation in 2011, it was fortunately not meant to be.
"My mother and grandmother and grandfather stopped in Marseille, France to pick up a cousin to bring back to America," he said. "The cousin was late and my grandfather had a decision to make."
Farr's grandfather was intent on returning to the U.S. and soon. But thankfully, he was persuaded to wait for his family member.
"Was he going to wait for the cousin or was he going to get back on the ship and go to America? The mother of the cousin pleaded with my grandfather, 'please you have to take my son to America.' So my grandfather acquiesced.

The ship that my mother, grandmother, and grandfather were supposed to be on was the Titanic. It went from Southampton to Marseille and then Marseille supposedly on to New York," Farr explained.
The actor, dependably humorous in his observations remarked, "I want to thank a cousin I never met who saved my life before I was born."