Monica Bellucci is one of the few actresses whose style has changed little over the years. It seems, Monica at the beginning of her career identified her strengths and learned how to emphasize them favorably. And perhaps, she is one of the few women who always dressed not only with a great taste but also according to her years.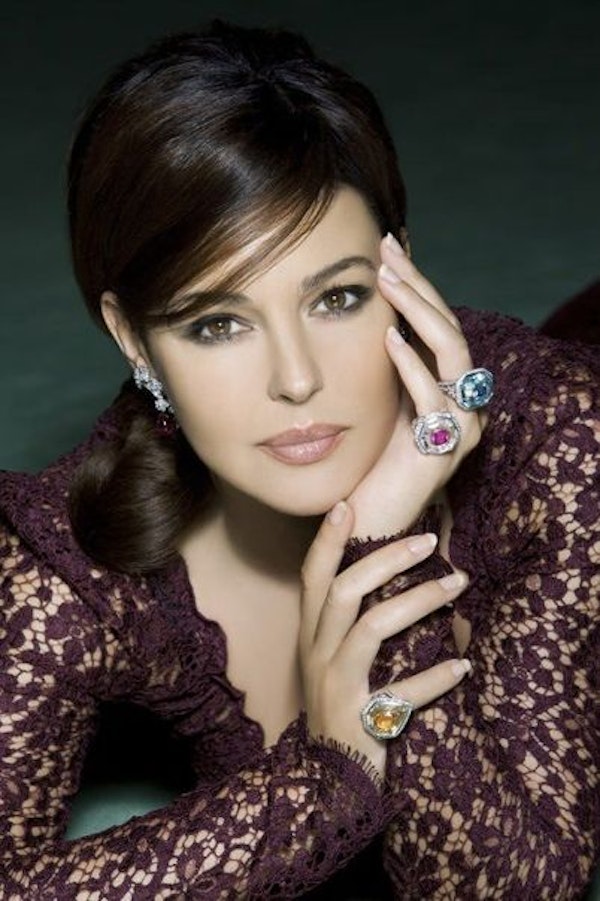 1985
Even at the beginning of her stellar journey, this woman knew a lot about choosing clothes, cleverly hiding flaws and masterfully emphasizing virtues, she always turned out to be in the spotlight. And the dress with open shoulders and an attractive neckline has become almost the hallmark of the rising movie star and supermodel. Pantsuits with an original neckline did not become an exception.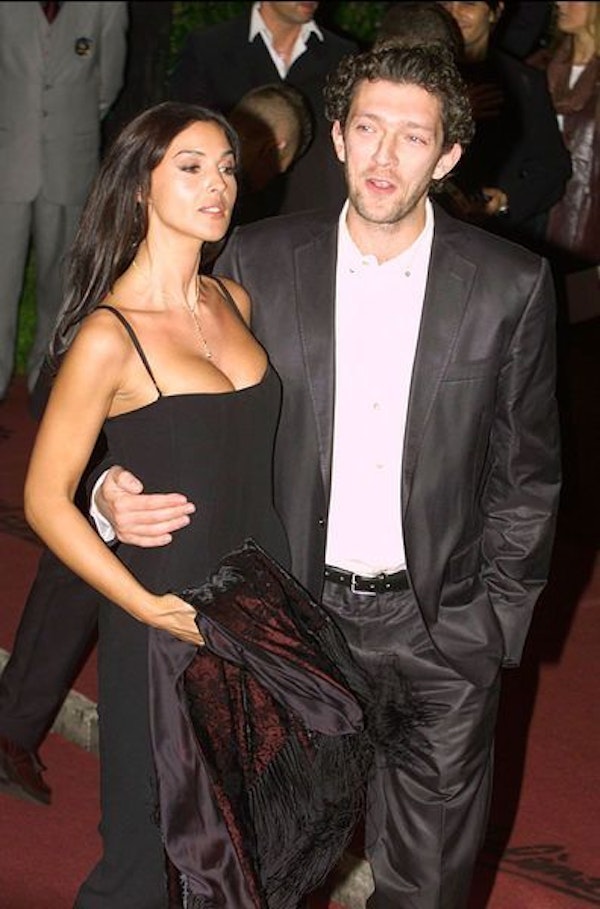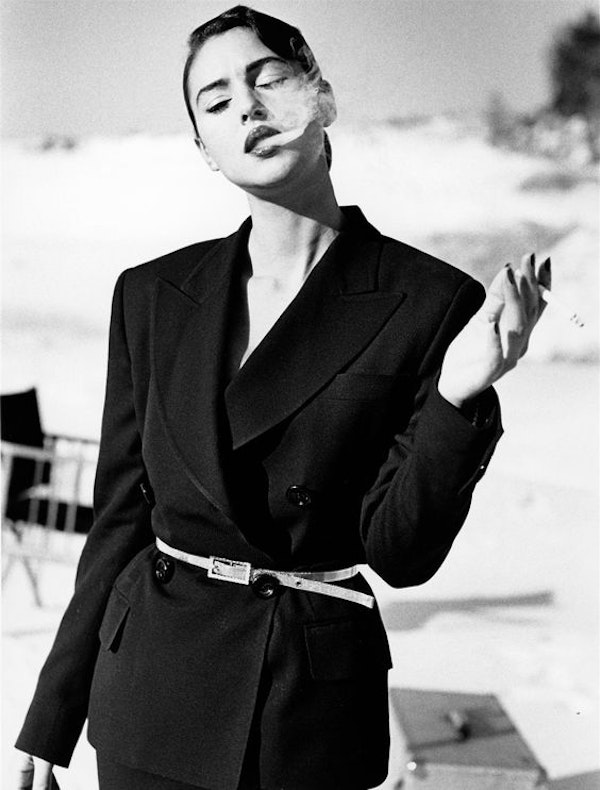 1997-1999
During this period, light feminine dresses in the blink of an eye gave way to elegant underwear, which became an element of outerwear, giving a spicy touch to an already luxurious woman. But unchanged in this picture remained the massive jewelry that Bellucci wore at any convenient time with or without.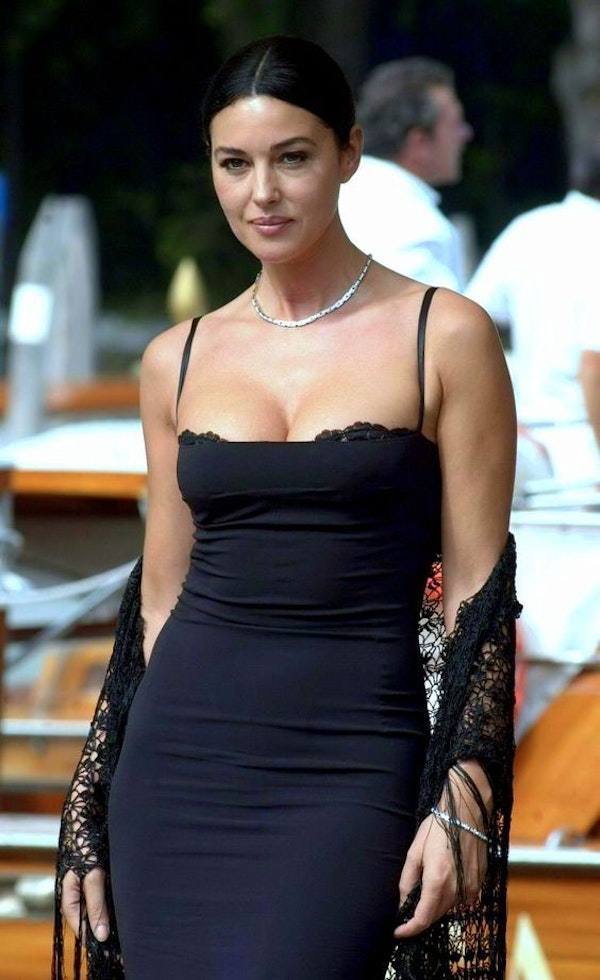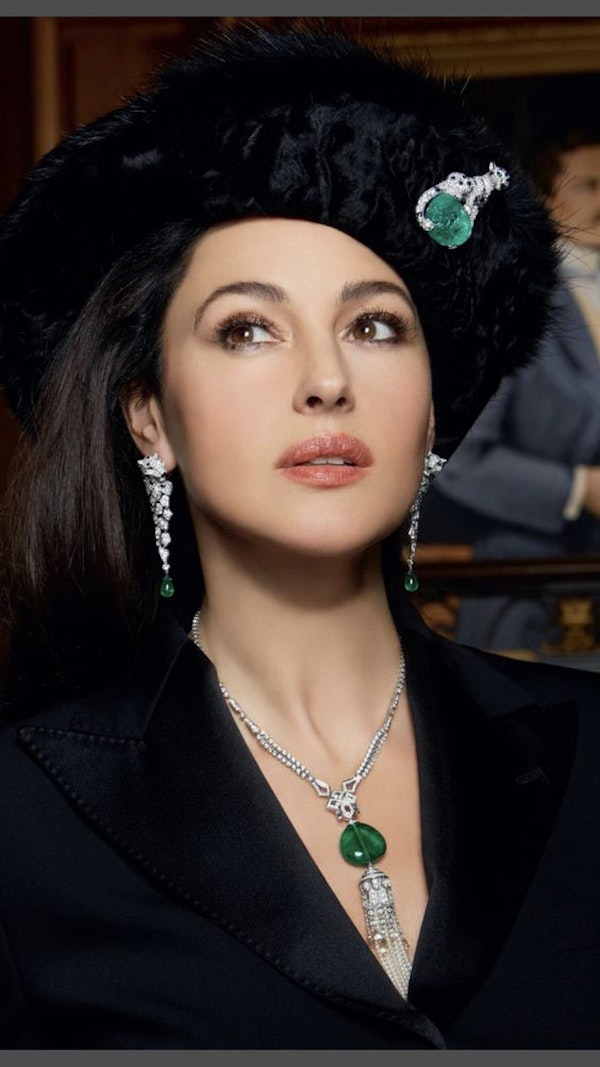 2000 – …
At the beginning of the two thousandths, the style and image of the charming Monica was not much different from the nineties. She still preferred black, be it a dress, suit or blouse with a skirt, and nevertheless, in her arsenal, red outfits, diluted with invariable massive jewelry, also began to flicker.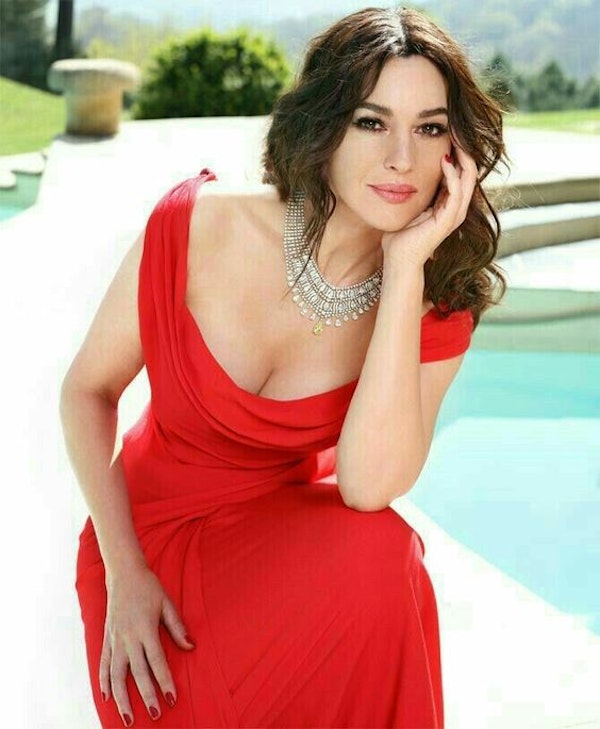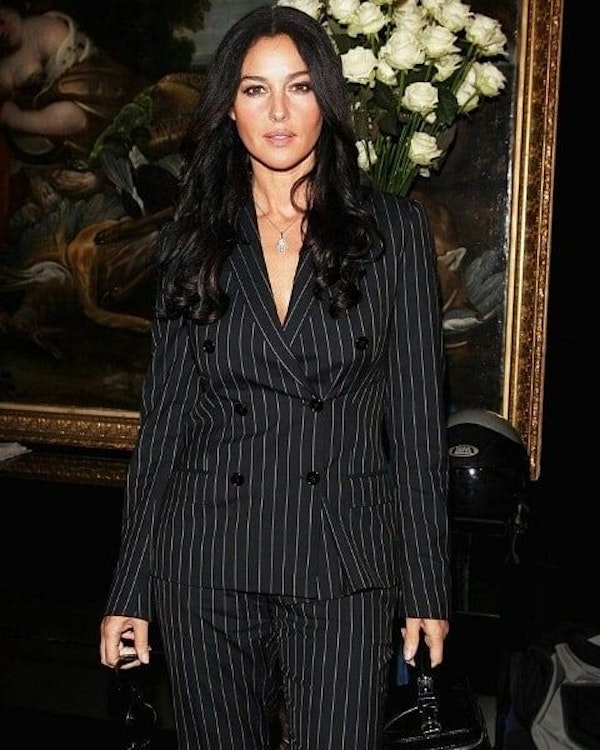 At the Rome Film Festival 2007, Monica Bellucci was spotted in a black dress with a definitely open neckline from Dolce & Gabbana, but on a Met Gala in 2014, Senora Bellucci appeared accompanied by Roberto Bolle in the red mantle of the same Dolce & Gabbana.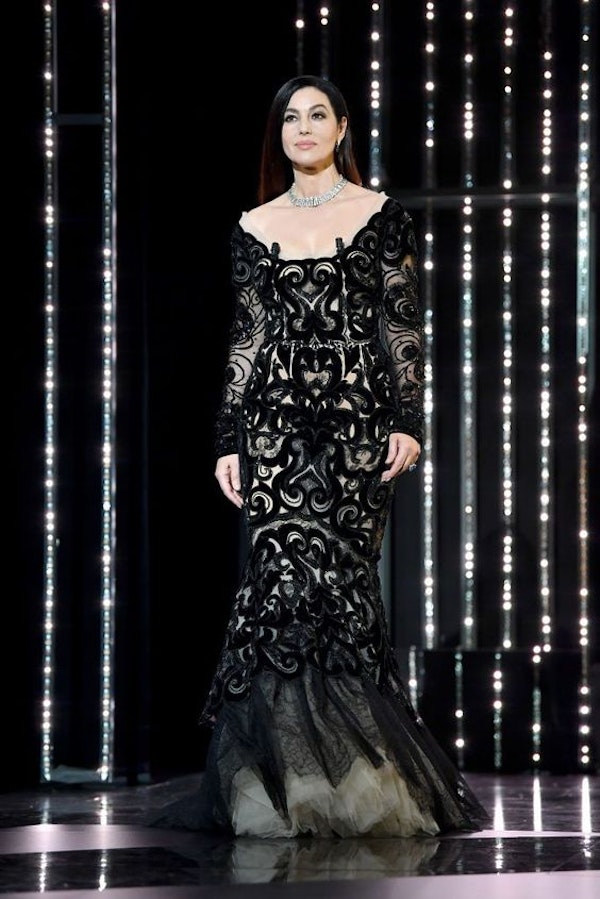 A must-have item in the actress's wardrobe is a tight evening dress. However, if at the beginning of the 2000s some of her images raised questions because of too frank cutouts, then in recent years she can not be blamed for this.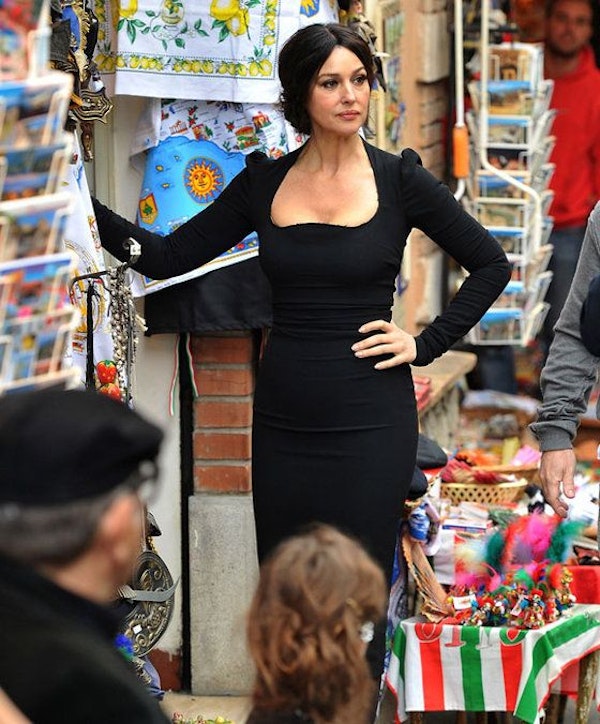 Another thing, without which actress cannot imagine her life is an elegant suit that Monica prefers to wear with a linen-style top or vest. She appeared in similar outfits in 1985, and in 2002, and in 2016.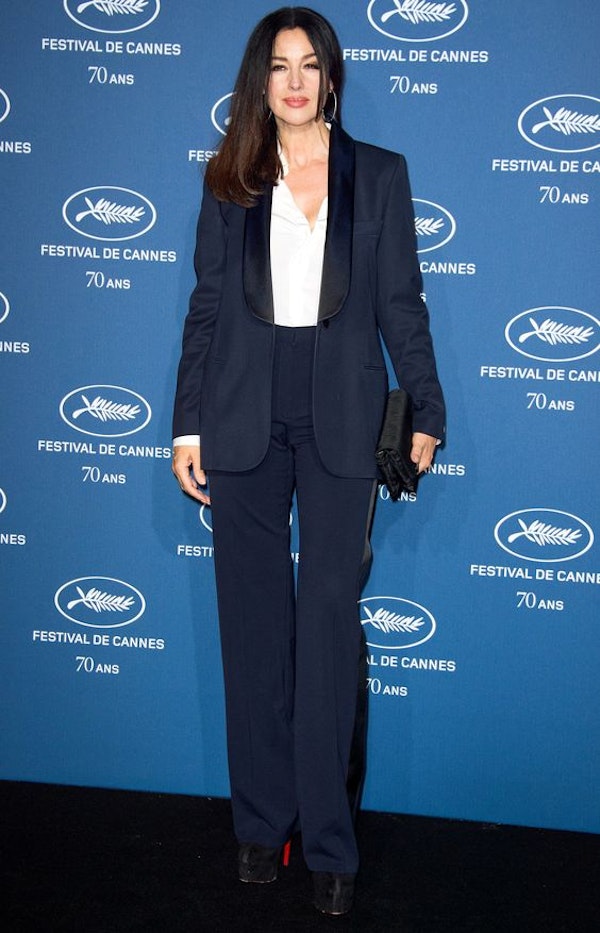 Looking at her nowadays, you understand – the 55-year-old actress no longer needs to prove anything. She did not change Italian chic, love of lace and tight-fitting silhouettes. However, her images as a whole have become more restrained and harmonious. After her appearance on the Dior show, with a "bob" haircut – the actress is increasingly coming out in plain closed dresses to the floor and classic trouser suits, complementing the images with a massive sunglasses.