M*A*S*H
The Finale Was Not The Last Episode The 'M*A*S*H' Cast Filmed
The series finale of MASH dealt an effective hand as a series finisher. Viewers were treated to a special featuring the characters they grew to love and watched them arrive at a satisfying ending. The finale, however, was not actually the end for the cast of MASH itself.
Instead, they filmed a different episode last, and that acted as their final goodbye. The cast actually filmed As Time Goes By last, not the fittingly-titled Goodbye, Farewell and Amen. However, considering the ending of As Time Goes By, this too acts as a powerful sendoff for people who worked together for 11 seasons.
What the cast experienced as their finale to 'M*A*S*H'
On February 21, 1983, viewers tuned in to CBS to watch As Time Goes By. That episode was filmed a month earlier, on January 14. In the episode, the characters featured assembled a time capsule, filled with items that bore sentimental significance to them as doctors and nurses with the 4077th. These they put into the capsule and buried.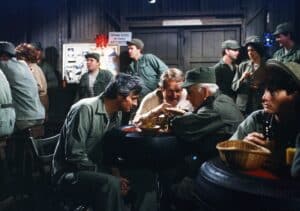 And so too did the actors. Viewers still had one more episode to watch before the MAS*H finale, but for the cast, this was the last job they had to do together before their work on the series was complete. "We went through this thing knowing this will be the last time I'll ever stand here," stressed Mike Farrell, who played surgeon Captain B. J. Hunnicutt. "This is the last opportunity I'm going to have to say goodbye to these characters."
And that is how the actors treated the filming of this supposedly penultimate episode.
There's no crying in the 4077th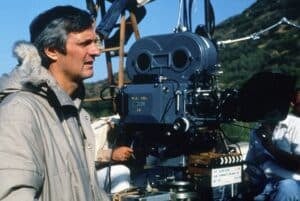 Completing As Time Goes By turned very sentimental for the cast; they too put together a time capsule, gathering costumes and props and burying them in a capsule that rests somewhere in the 20th Century Fox lot, according to American Entertainment. This took a toll on many of the participants, and the director reportedly had to intervene.
"At one point," Farrell shared, "I think it was the director, who said I've never had to tell actors to not cry so much in my life. Stop. Crying." All eyes were on the set at the time, because journalists knew that though the finale was coming up, this was the last episode the MASH cast had to film together; this was the one to watch. Alan Alda called the congregation of some 300 journalists "a really unnerving experience" and, as a result, Alda said they "didn't have the private moment we all looked forward to," but "To us, it was a personal experience."