Uncategorized
10 Facts About 'The Three Stooges' That Will Make You Want To Watch Them Again
The Three Stooges was a show that was seriously one of a kind. Or three. Moe Howard, Curly Howard, and Larry Fine are remembered for being the three original stooges from 1934 to 1946, before Curly's health deteriorated and was replaced with Shemp.
All three former vaudeville performers were known for their slapstick humor, shorts that included pies to the face, and other physical comedy. The whole run of the show actually lasted until 1970, but the third stooge needed to constantly be replaced due to unprecedented deaths of each Curly replacement. Here are some more facts about your favorite Stooges!
1. They co-starred with Lucille Ball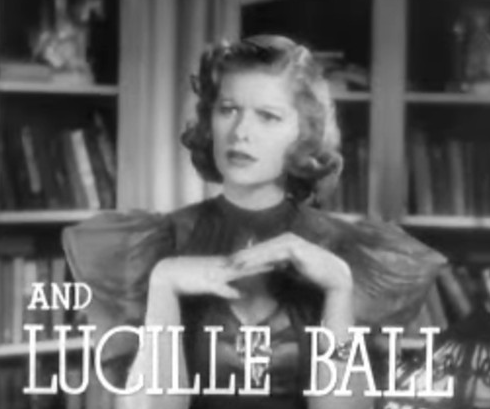 In the 1934 short called Three Little Pigskins, the Stooges acted alongside the iconic Lucille Ball. At the time she was newly signed onto a Columbia contract.
2. Their signature eye-poke joke was actually from a real-life incident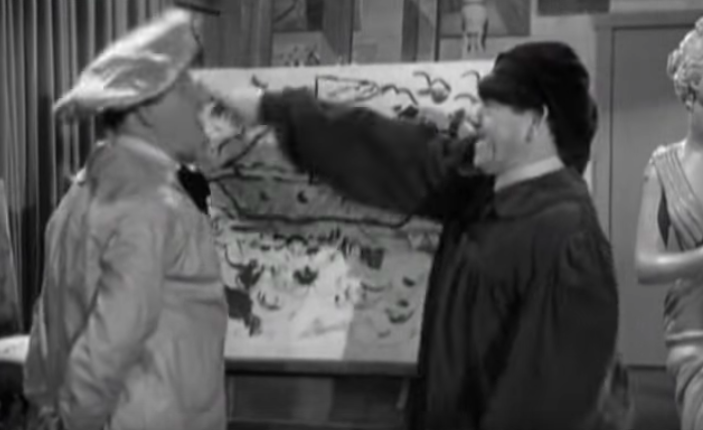 You could count on a typical Three Stooges short to include at least one jab in the eyes for just acting like an idiot. This was allegedly based on a real-life incident. Apparently, when the whole group was playing cards together, Shemp was under the impression that Larry was cheating. That's when Shemp stood up and poked Larry in both eyes in Three Stooges fashion. Moe was the smart observer who filed it away for later use.
3. They made live appearances
Throughout the 1950s and 1960s, the Stooges took to the road to perform some live acts, but it wasn't with the original Stooges. Curly had passed away in 1952 and taking his place for the live show acts was Joe DeRita. This confused a lot of kids who came out to see the show and when asked about Curly's absence, Larry would simply respond, "Curly's dead."
4. There was a lost Stooge
Emil Sitka was a familiar face who played in some of the original Three Stooges shorts. When Moe was the last remaining original Stooge, he had the idea to mount a new feature film and asked Emil Sitka to fill in for Larry Fine, who had passed away in 1974. Moe then passed away in 1975, meaning production hadn't even started and Emil could not fill in as a replacement.
5. Adolf Hitler hated The Three Stooges 
The Three Stooges short in 1940 called, You Nazty Spy! was the first production to openly make a mockery of Hitler's regime. This is when Hitler placed the three goofballs on his personal death list. Yikes!
6. There is a Stooges museum in Pennsylvania
The Stoogeum opened its doors in 2004 in Ambler, Pennsylvania. The founder of the museum is coincidentally Gary Lassin, who married Larry Fine's great-niece in 1981. Lassin is a longtime Stooges fan and has acquired over 100,000 items in relation to the Stooges careers.
7. Sean Penn almost played Larry Fine in a new film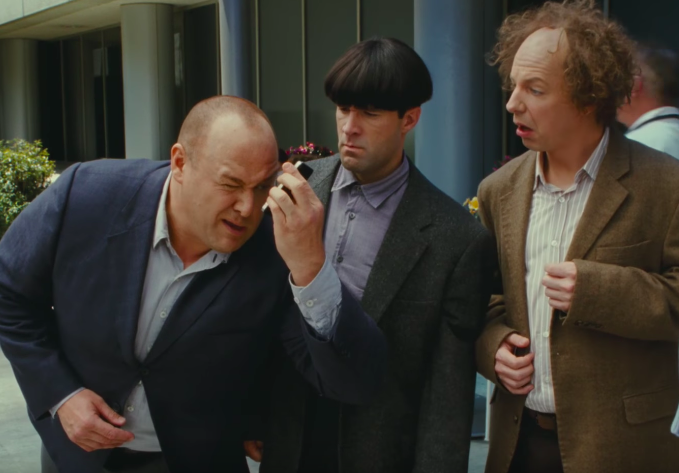 Filmmakers Bobby and Peter Farrelly produced a modern-day film of The Three Stooges that was released in 2012. In on the onset of production and filming, Sean Penn was originally going to be playing the role of Larry Fine back in 2009. Sean Hayes actually played the role of Larry by the time of the film's release. Additionally, Jim Carrey began gaining 40 lbs to play the role of Curly, but the role was then given to Will Sasso!
8. One of the replacement stooges had a no-violence contract clause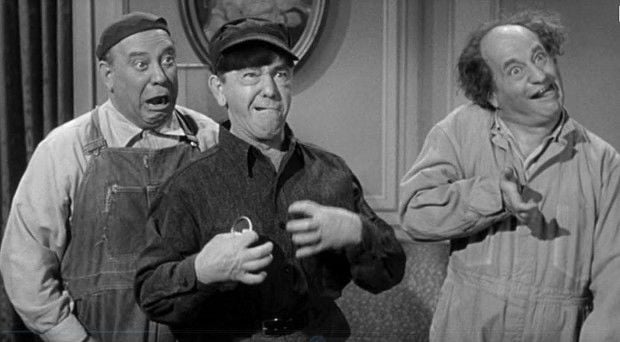 Following Curly's departure and eventual death, in addition to Shemp's death in 1955, a third replacement was brought on named Joe Besser in 1956. He was a comic actor but wasn't so down with the level of physical comedy that all of the other Stooges loved. He insisted that his contract contain language such as, "I never was the type of comic to be hit by a pie," to exempt him from such situations.
9. They worked for cheap
The Stooges worked a total of 23 years in the studios of Columbia Pictures, but their boss was a cheapskate. Every year they would be forced to re-negotiate their contracts with the argument that their shorts were not profitable, despite their immense popularity. Columbia soon shut down their shorts department altogether in 1957 and all men were fired.
10. Their original leading man died of unnatural causes
Ted Healy was another vaudeville performer in the scene and used his idea for The Three Stooges in a comedy act in 1922. This meant that the originals we've all come to know and love actually got their big break from this guy. But, the gang grew tired of Healy's excessive drinking and obnoxious behavior, and they parted ways with him in 1934 to pursue their independent stardom.