Breaking Bad 
11 Shows Like Breaking Bad (And How To Watch Them)
These shows break bad pretty well, too.
When questioning what is the greatest TV show of all time, there are many who believe that the right answer would be Breaking Bad. The Emmy-winning drama starred Bryan Cranston as a high school chemistry teacher who forms an unlikely alliance with his former student — a crystal methamphetamine dealer and manufacturer played by Aaron Paul — in order support his family after he is diagnosed with a terminal illness.
Indeed, some of the best episodes of Breaking Bad — which ran from 2008 to 2013 on AMC — are remembered as some of the most memorable, let alone shocking, moments in television history and many great crime dramas have come out since,  hoping to create the same kind of effect with great results. However, there are also a few series predating creator Vince Gilligan's masterpiece that also we think are "Heisenberg-level" in our guide to the best shows like Breaking Bad below.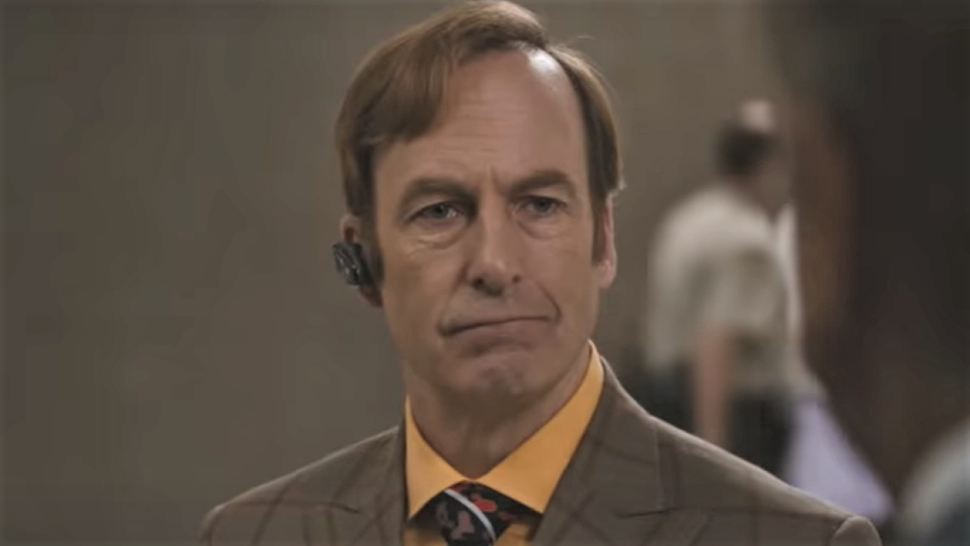 Better Call Saul (2015-2022)
A down-on-his-luck lawyer struggles to make ends meet, even if it means being loose with the rules.
Why it is worth watching if you like Breaking Bad: If fans of have not yet checked out the, Better Call Saul — in which Breaking Bad cast member Bob Odenkirk reprises his role as a younger Saul Goodman before meeting Walter White and Jesse Pinkman — they are missing out one of the finest spin-off series of all time.
Stream Better Call Saul on Netflix.
Buy Better Call Saul on Amazon.
Barry (2018-2023)
A Midwest-based hitman discovers a new passion when he stumbles into an acting class while on an assignment in L.A.
Why it is worth watching if you like Breaking Bad: Created by star and former SNL actor Bill Hader with Seinfeld writer Alec Berg, Barry often feels an (initially) funnier version of Breaking Bad, but in reverse as it following a man's ongoing struggle to abandon his criminal lifestyle, which in his case is contract-killing.
Stream Barry on Max.
Buy Barry on Amazon.
Boardwalk Empire (2010-2014)
Steve Buscemi stars in this period drama as a politician who uses his relationships with the upperclass and New Jersey's organized crime syndicate in the 1920s.
Why it is worth watching if you like Breaking Bad: There is a scene in Breaking Bad when Walt reflects on how often the world seems to change its mind over what should be legal, such as alcohol during the age of Prohibition, which serves as the basis of Boardwalk Empire — an intense, Emmy-winning thriller from creator Terence Winter and executive producer Martin Scorsese.
Stream Boardwalk Empire on Max.
Buy Boardwalk Empire on Amazon.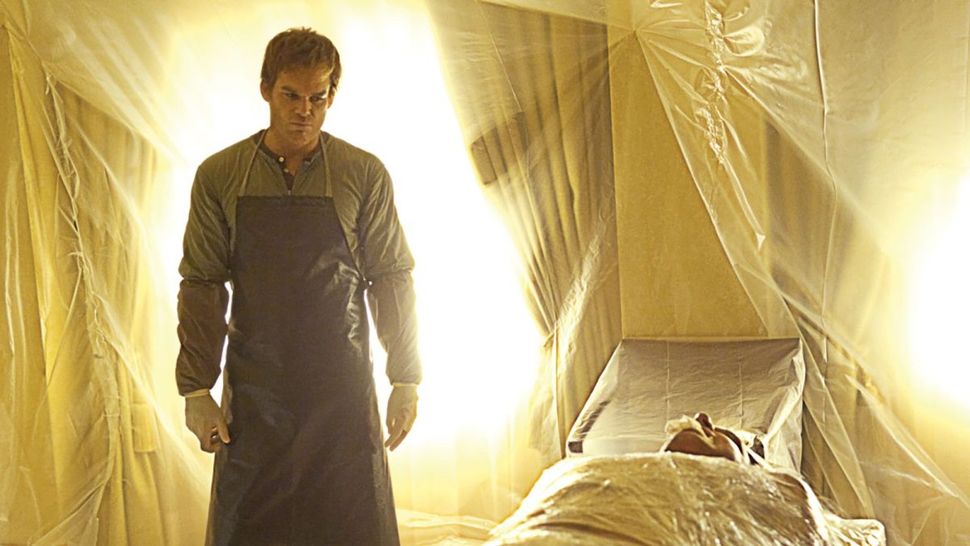 Dexter And Dexter: New Blood (2006-2014, 2021-2022)
A forensics expert (played by Golden Globe winner Michael C. Hall) channels his homicidal tendencies into getting rid of the most awful criminals in Miami.
Why it is worth watching if you like Breaking Bad: Breaking Bad very effectively convinces the viewer to (at least initially) root for a criminal, which is also the case for the mostly more sympathetic title character of Dexter, which was later brought back as a limited series called Dexter: New Blood in 2021.
Stream Dexter on Showtime.
Buy Dexter on Amazon.
Fargo (2014-Present)
This great anthology TV show tells stories involving a quaint community affected by the presence of a hitman, a probation officer steals from his wealthy twin brother to buys his girlfriend an engagement ring, and more.
Why it is worth watching if you like Breaking Bad: Breaking Bad is about an average person who embroils himself into a life of crime, which is, essentially, the conceit for each season of FX's Fargo — a brilliant crime thriller loosely inspired by one of the best Coen Brothers movies of the same name.
Stream Fargo on Hulu.
Buy Fargo on Amazon.
Ozark (2017-2022)
Desperate to appease a notorious drug lord, a Chicago-based financial advisor moves his family to rural Missouri where he becomes a money launderer.
Why it is worth watching if you like Breaking Bad: It is easy to see why Ozark was compared to Breaking Bad even before it premiered on Netflix, but — while the story's trajectory was certainly different by the polarizing series finale — the comparisons between Walter White and Jason Bateman's Marty Byrde became even clearer as  the show went on.
Stream Ozark on Netflix.
Snowfall (2017-2023)
The Los Angeles crack epidemic of the 1980s is seen through the eyes of various individuals.
Why it is worth watching if you like Breaking Bad: Breaking Bad is also renowned for its graphic, authentic depiction of the drug trade and the various forms of destruction it creates, which is also the central intent of Snowfall — creators John Singleton, Eric Amadio, and Dave Andron's gritty crime drama which ended after six seasons on FX.
Stream Snowfall on Hulu.
Buy Snowfall on Amazon.
Sons Of Anarchy (2008-2014)
A young man clashes with his stepfather over how to run their outlaw motorcycle club.
Why it is worth watching if you like Breaking Bad: In addition to the illegal activity depicted throughout, one of the most essential elements of Sons of Anarchy that inspires comparison to Breaking Bad is the complicated relationship between Charlie Hunnam's Jax Teller and Clay Morrow (Ron Perlman), which boasts some similarities to Walt and Jesse.
Stream Sons Of Anarchy on Hulu.
Buy Sons Of Anarchy on Amazon.
The Sopranos (1999-2007)
The late James Gandolfini won three Emmy awards for leading this series as Tony Soprano — a New Jersey mafioso whose personal and professional issues lead him to seek psychiatric help.
Why it is worth watching if you like Breaking Bad: As a story about a man struggling to balance raising a family with his criminal lifestyle, one could argue that creator David Chase's game-changing The Sopranos — which inspired the prequel movie, The Many Saints of Newark, in 2021 — walked so that Breaking Bad could run.
Stream The Sopranos on Max.
Buy The Sopranos on Amazon.
Weeds (2005-2012)
Mary-Louise Parker stars as a recently widowed mother of two who turns to selling marijuana in order to make ends meet.
Why it is worth watching if you like Breaking Bad: Vince Gilligan once remarked during a panel at the Paley Center for Media that he was accused of ripping off Weeds when he pitched Breaking Bad to an unnamed network, even though he had never heard of Jenji Kohan's Emmy-winning dramedy, which is also far lighter in tone and involves a far less volatile drug than crystal meth.
Stream Weeds on Hulu.
Stream Weeds on Freevee through Amazon.
Stream Weeds on Peacock.
Stream Weeds on Roku.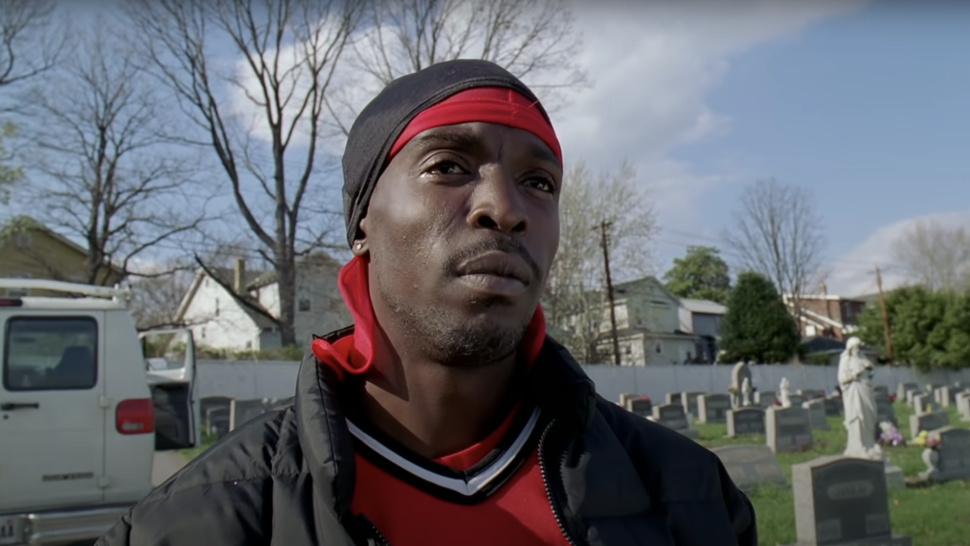 The Wire (2002-2008)
A gritty, in-depth depiction of Baltimore's drug trade as seen by both sides of the law.
Why it is worth watching if you like Breaking Bad: Before Breaking Bad, creator David Simon's The Wire — which has a killer cast including Idris Elba and the late Michael K. Williams — was the show most often considered to be the all-time greatest crime TV show, if not the greatest show of all time, regardless of genre.
Stream The Wire on Max.
Buy The Wire on Amazon.
Your Honor (2020-2023)
After his son is involved with a hit-and-run accident that puts him in trouble with a local mafia family, a New Orleans judge is faced with a series of unthinkable choices.
Why it is worth watching if you like Breaking Bad: One of Bryan Cranston's first major returns to TV was in the role of yet another good-natured man who takes life-changing measures for the benefit of his family in Your Honor — an acclaimed legal drama developed by Peter Moffat from an Israeli series called Kvodo.
Stream Your Honor on Showtime.
Buy Your Honor on Amazon.
There will only be one Breaking Bad, but that doesn't mean you can't get your fix of more good-people-gone-bad drama with these other amazing shows.