Uncategorized
30 THINGS YOU NEVER KNEW ABOUT MARRIED WITH CHILDREN
The TV show "Married… with Children", created by Michael G. Moye and Ron Leavitt, was first shown on April 5, 1987 and it lasted til June 9, 1997. It's officially the longest-lasting live-action sitcom on Fox, in addition to being the first to be broadcast in the network's primetime programming slot. That's just one of the many cool facts surrounding one the popular American TV series. Find out more cool stuff below!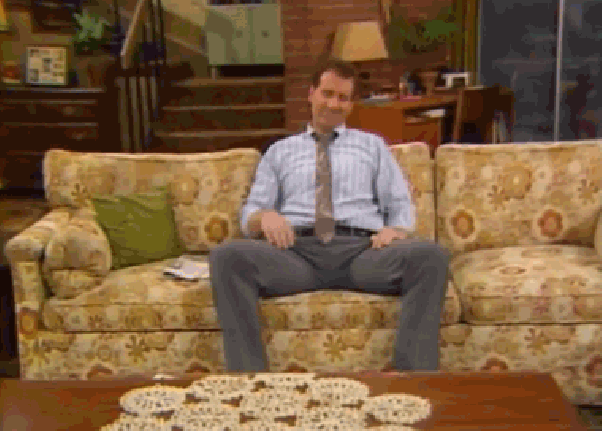 1. Kramer was almost Al Bundy
Michael Richards auditioned for the part of Al Bundy and almost ended up playing him. This was two years before Michael's widely acknowledged performance as Kramer in one of the greatest US sitcoms of all time, Seinfeld. Of course, the part for Bundy was later entrusted to Ed O'Neill.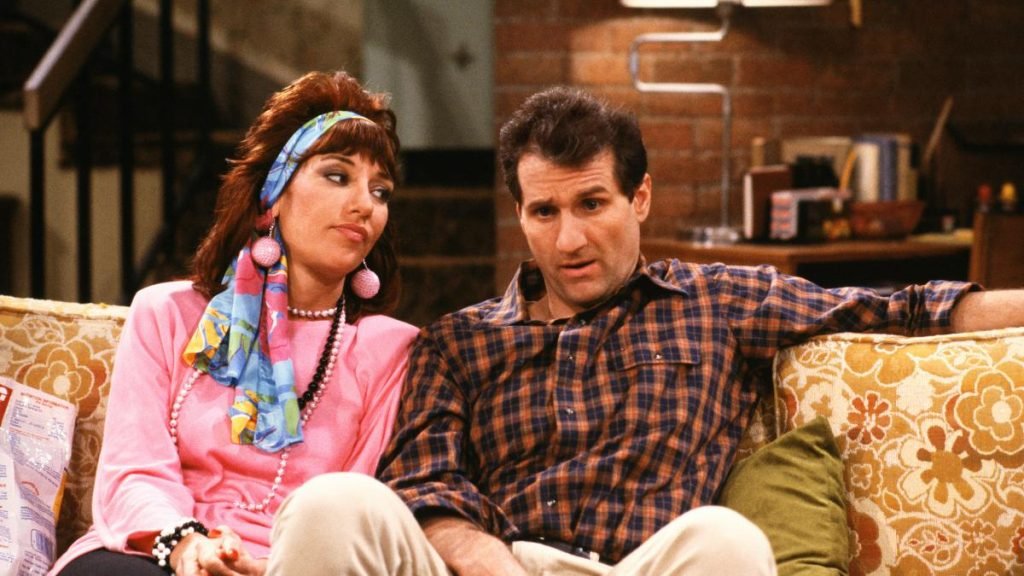 2. Al Bundy Ruined O'Neill's Movie Career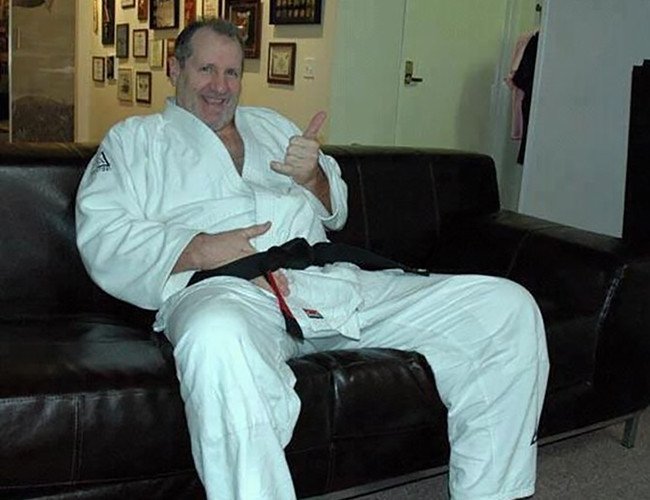 Actor Ed O'Neill had been cast to play a Navy captain in the war movie Flight of the Intruder (1991). He was eventually recast after the movie was played to test audiences, because they all kept chuckling every time he appeared. Everyone could only see Al Bundy.
3. Ed O'Neill is a Martial Arts Badass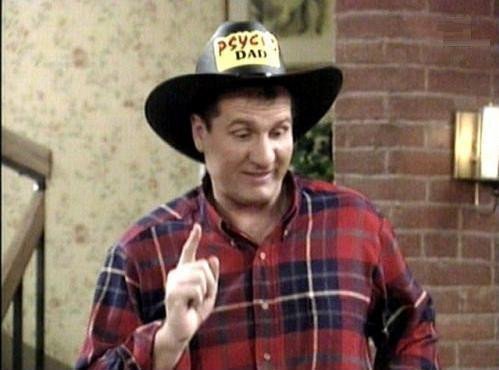 That's right, actor Ed O'Neill actually has a black belt in Brazilian jujitsu. Hey, don't take my word for it, see for yourself.
4. The Bundy and Rhodes Names Based on Wrestlers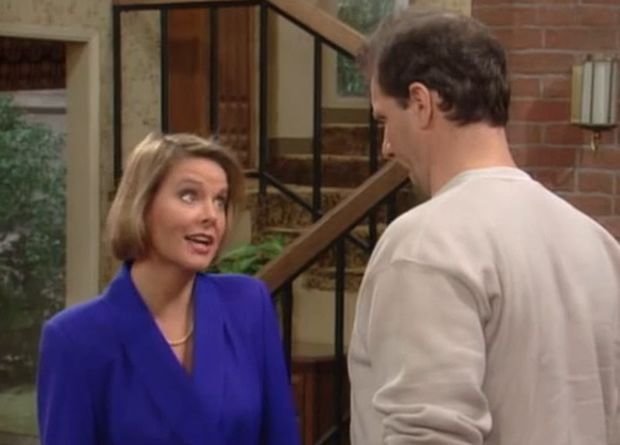 The Bundy and Rhodes families were named after professional wrestlers – King Kong Bundy (who also guest starred on two episodes) and Dusty Rhodes. This disperses the myth that the Bundys were named after serial killer Ted Bundy.
5. Bundy and Marcy Did Not Get Along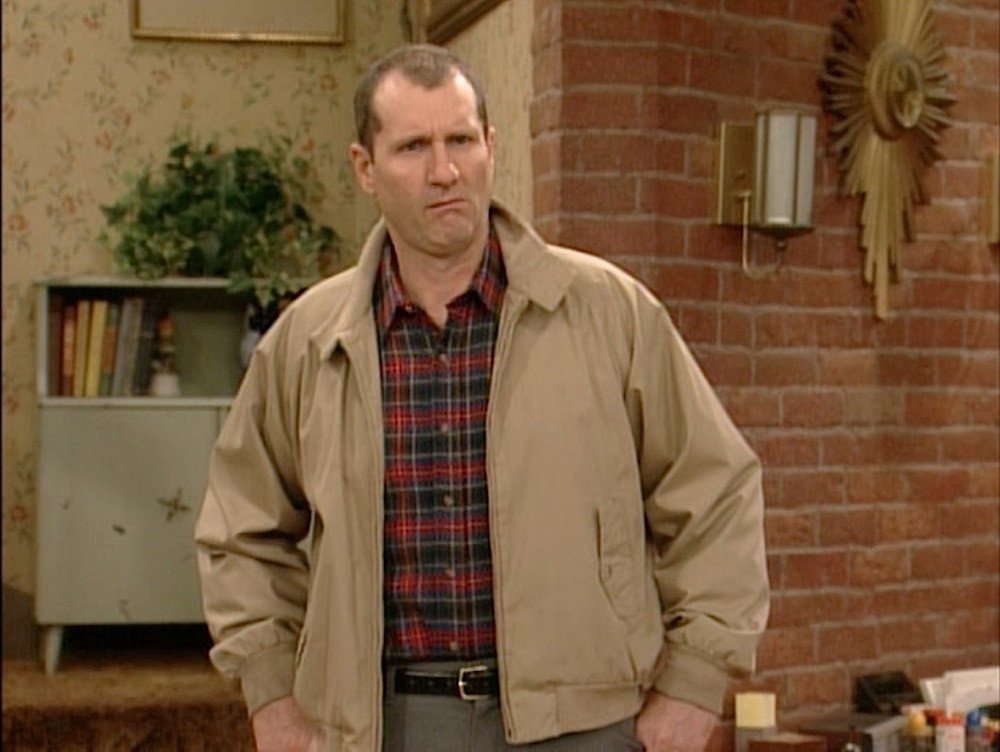 Well, off the set anyways. Ed O'Neill uncovered some time after the show was taken off the air that he did not get along with actress Amanda Bearse who portrayed Marcy.
6. O'Neil Was on Vacation When News of the Show's Cancellation Surfaced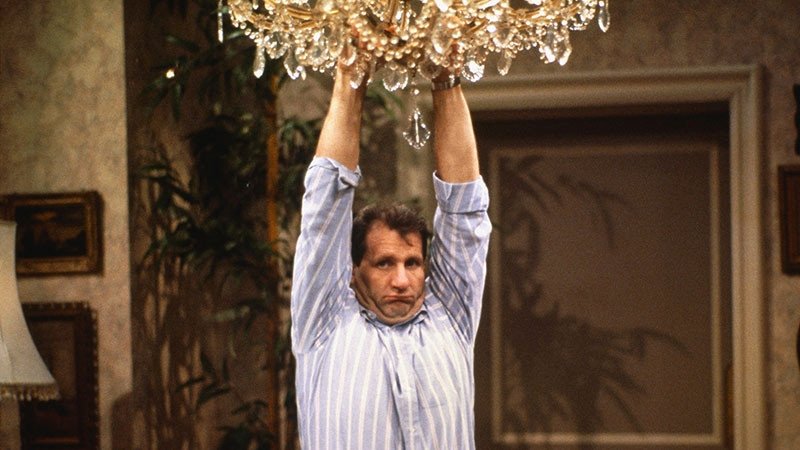 This was a particularly low blow for Ed O'Neill. He was on vacation when he discovered that the show was canceled. What happened was he overheard a couple discussing the newspaper article in which the show's ending was confirmed. After that O'Neil bought the couple a meal as gratitude from bringing him the information.
7. O'Neill Was Handsomely Paid for His Role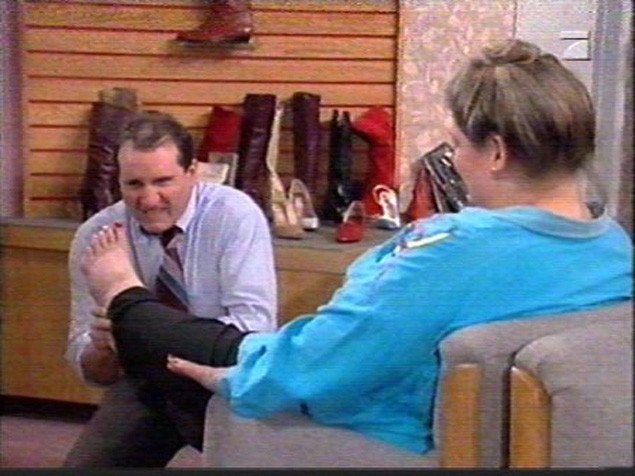 When the show came to a conclusion it was revealed that Ed O'Neill earned over $500,000 per episode (yep, that's half a million bucks baby), which effectively made him one of the highest-paid TV actors in history.
8. O'Neill and the Famous Shoe Store
When Ed O'Neill got his star on the Hollywood Walk of Fame, they put it in front of a DSW shoe store in Hollywood Boulevard. That was an awesome gesture.
9. Christina Applegate's Long Blonde Wig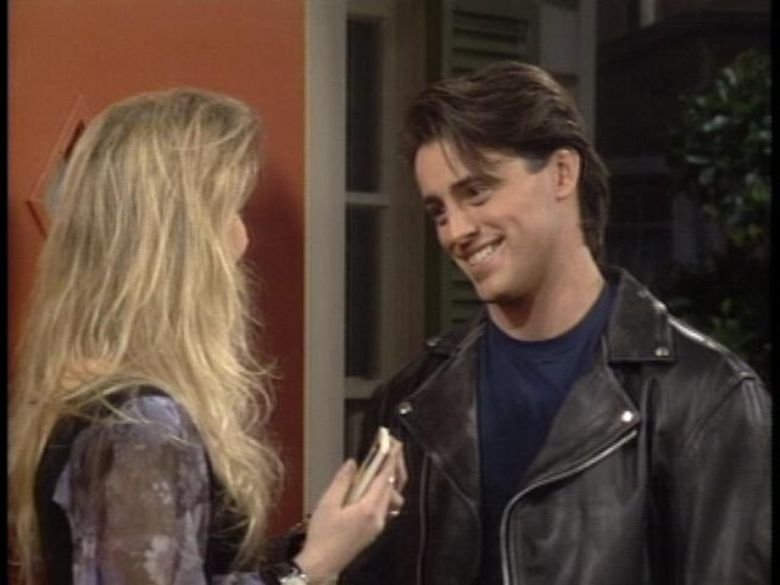 That's right, Christina Applegate had to wear that long blonde wig throughout most of Season 10. When she starred in Nowhere (1997), she dyed her hair red.
10. Matt LeBlanc Guest Starred on the Show
Matt LeBlanc, known for his role in the hit comedy show Friends, has guest starred as Kelly's on-again, off-again boyfriend, Vinnie. Matt also starred in the not so popular Married… With Children spinoff Top of the Heap.
11. O'Neill's Ending Was a Bit Different
Ed O'Neill imagined the show to end a bit differently. He came up with his own version. He had an idea that Bundy winning the lottery would be followed by an oncoming tornado, which wipes everything out during the celebration.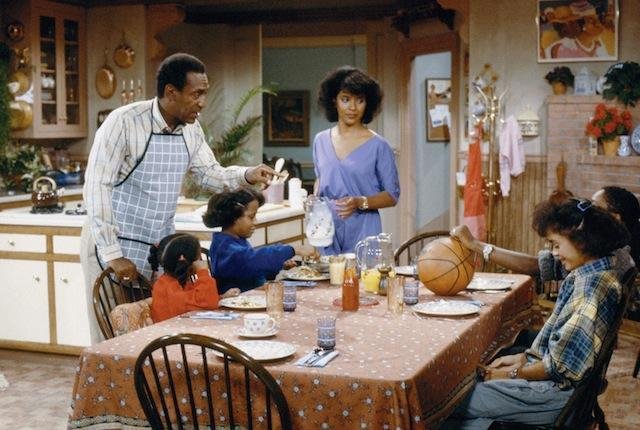 12. Working Title for Married With Children Was…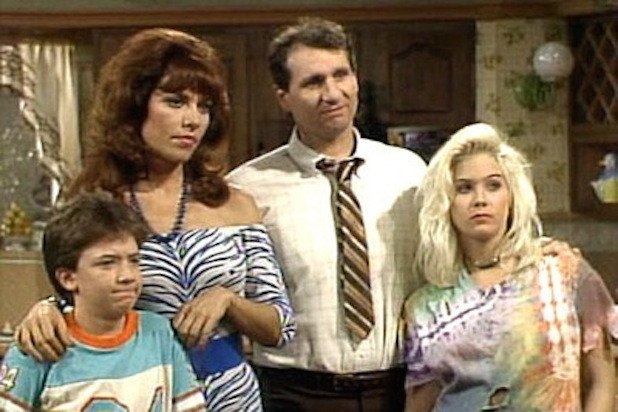 Believe it or not, when it was first being filmed the show had the working title – Not the Cosbys.
13. Fox's First Primetime Show
Yep, Married… With Children was actually Fox's first prime-time TV show.
14. Main Actor Appears in Every Single Episode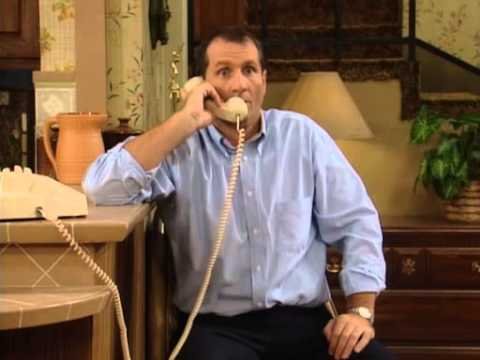 The lengthy TV series was a huge hit and the main actor Ed O'Neill is the only cast member to appear in every one of the show's 260 episodes.
15. Bundy Calls Fans on Their Birthday
One of the coolest things was when Ed O'Neill made birthday and holiday phone calls to fans in while staying the character of Al Bundy nature.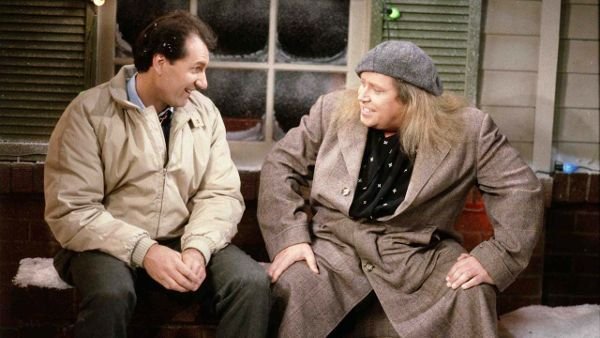 17. Sam and Roseanne Were Almost Al and Peggy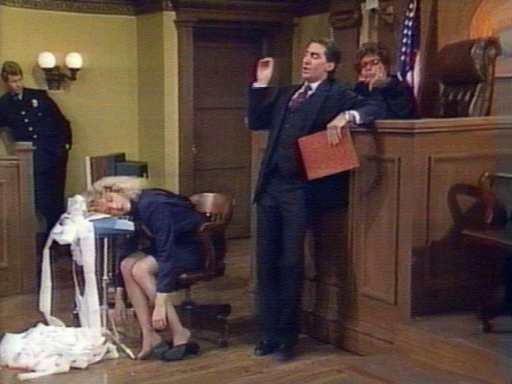 When going through casting, Sam Kinison and Roseanne Barr offered the roles of Al and Peggy Bundy.
18. The Lost Episode
The show has a supposedly 'lost' episode called "I'll See You In Court." The episode wasn't aired right away, until FX showed it in 2002 (5 years after it was made).
19. The Russian Remake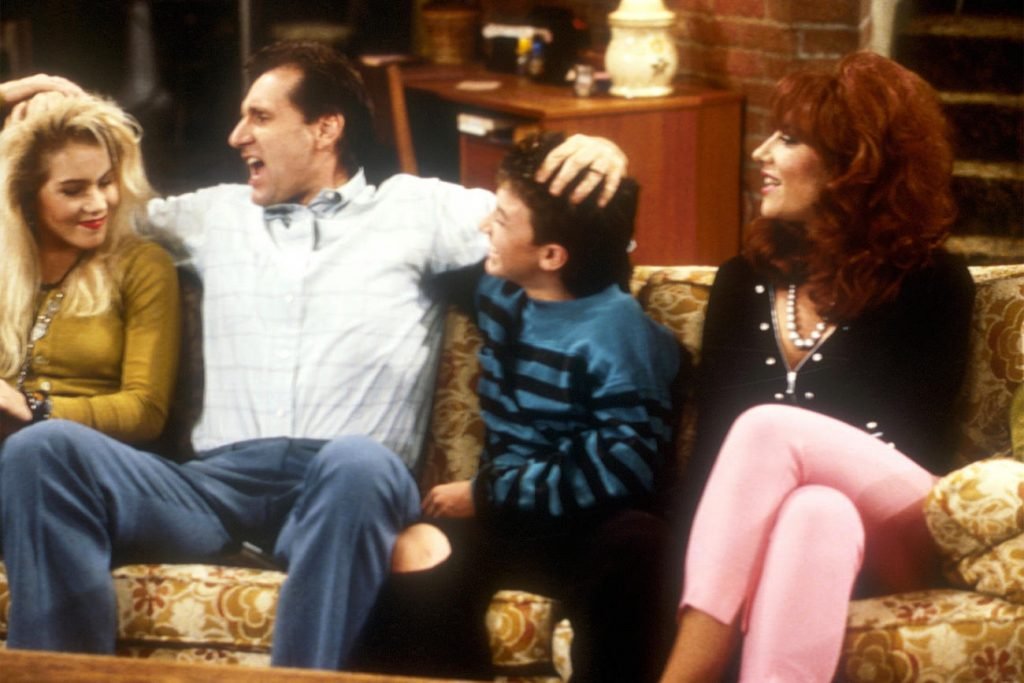 Weirdly enough, but all the way across the Pond, Married… With Children got its version own Russian version, called "Happy Together."
20. Show Partly Inspired by O'Neill's Family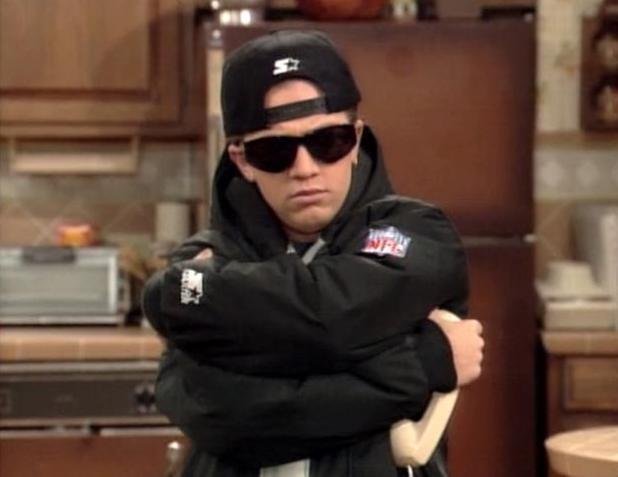 According to O'Neill his performance was inspired by his uncles along with a high school friend. He thought that at none them would catch the show because Youngstown (Ed's hometown in Ohio) didn't get FOX at the time. Things soon changed when the show became a sensation…
21. Bud Was A Real Life Rapper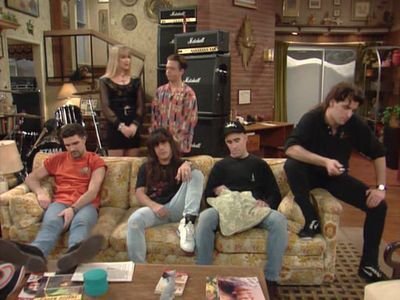 Grandmaster B personally loved hip-hop music and often invited DJ friends to the set. The writers of the show knew he wanted to be a rap artist, and then they wrote that into the show. In 1992 David released an album as D'Lil " Balistyx." Bud Bundy's room in the show was designed by David himself.
22. Time For a Bit of "Anthrax"
The rock band "Anthrax" appeared in one of the episodes during season 6 when they performed "In My World" from their album "Persistence Of Time."
23. The House is Real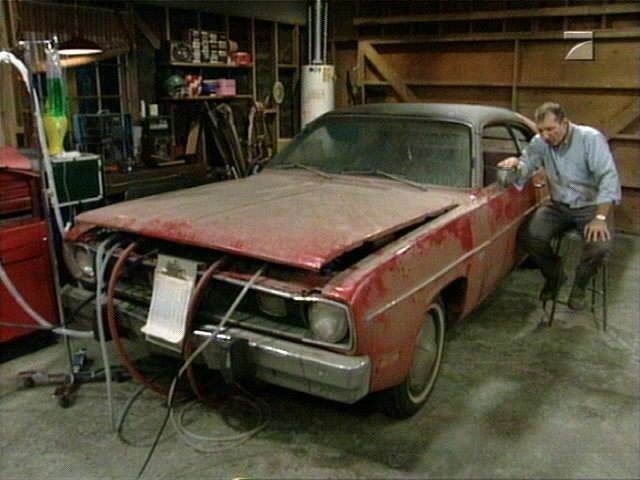 Whenever we see that shot of a home that appears in the show's intro, well, that was a real-life house in Deerfield, Illinois. It's 25 miles north of Chicago.
24. The "Mighty Dodge" is a Plymouth Duster.
Al's "Mighty Dodge," which we see in the show, as many car enthusiasts will tell you, is actually a 1972 Plymouth Duster.
25. David Garrison G
David Garrison who portrayed Steve Rhoades, the neighbor in Married with Children has left the show after season 3, to pursue an acting career in theater, although he did make an occasional appearance with a different profession.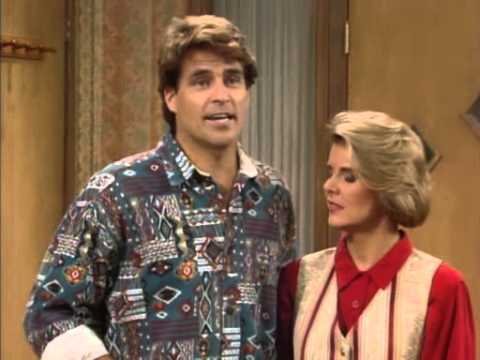 26. How Jefferson D'arcy Became a Secret Agent …
After some time playing Jefferson D'arcy, the actor Ted McGinley complained that his character was transforming into such a wuss. Following this complaint, the writers turned Jefferson D'arcy into a secret agent.
27. Ed O'Neill Cast After He Walked Through the Door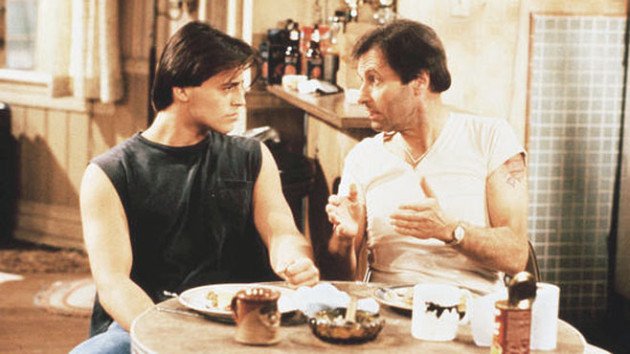 It's one of those spontaneous, lovely moments during casting that later turn into legends. Ed O'Neill got the role because during the audition he just walked through the front door of the Bundy home. However, before he entered, he just slumped his shoulders and let out a sigh of defeat. This simple gesture landed him the part.
28. The Two Failed Spinoffs
The show had two failed spinoffs. One was when Garrison made his last appearance as Rhoades in the season finale called "Radio Free Trumaine." The second one happened during season ten in the episode "Enemies." Both were complete disasters. Top Of The Heap was the most successful of Fox's Married… With Children spin-offs, with Friends star Matt LeBlanc making an appearance as Vinnie Verducci one of the many boyfriends of Kelly Bundy.
29. The Show's Launch to Fame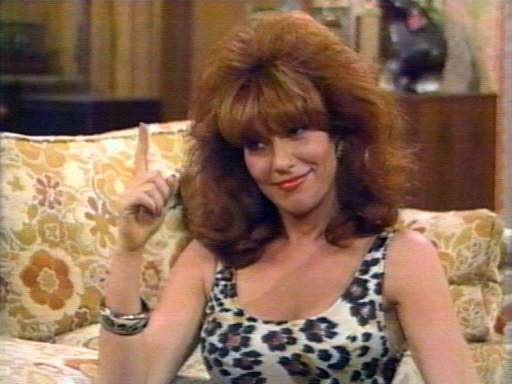 Married… With Children started to be insanely successful after a family activist began a letter writing campaign, complaining about the subject matter and anti-family values. The scoop immediately put Married… With Children straight into the media spotlight, and soon became a hit.
30. Katey Sagal's Came up with Peggy's Look
Inspired by the look of the 1960s, Katey Sagal came up with this particular look which was kind of a parody of 1960s housewifes. The famous large wig was an accessory she wore during her audition for the role, and the producers allowed it to go on the show after she got the part.