Uncategorized
9 Must-See Liz Taylor Films to Watch on
Brenda Janowitz on the Hollywood Legend's Most Iconic Roles
As a kid, I loved watching old movies on Sunday afternoons. Classics were always on TV then, and I swooned over the Hollywood starlets of the 50s and 60s. But one star shone brighter than any other: Elizabeth Taylor. From the moment I first saw her in Suddenly, Last Summer, I was utterly taken with her. (And if you're thinking, isn't that movie inappropriate for a kid to watch?, you'd be correct.)
The more I learned about Taylor, the more obsessed I became. Especially her epic romance with Richard Burton—a love so powerful they married not once, but twice? When writing my seventh novel, The Liz Taylor Ring, about an enduring love affair that persists despite all odds, theirs was the story that came to mind.
As I wrote, both the films and the life of Taylor inspired me. (So much so that I included a chapter-by-chapter guide of Taylor references in the back of the book!) I spent hours re-watching my favorite movies from childhood, as well as the ones that I'd missed. I read and watched so many biographies that I lost count. (There's a non-exhaustive list of those in the back of the book, too—I can't seem to get enough of La Liz.)
Elizabeth Taylor would have celebrated her 90th birthday this year, on February 27. What better way to celebrate the life of this incredible woman—an actress, a wife and mother, a business owner, and an activist—than by watching some of her most iconic film roles? Here are nine of my favorites.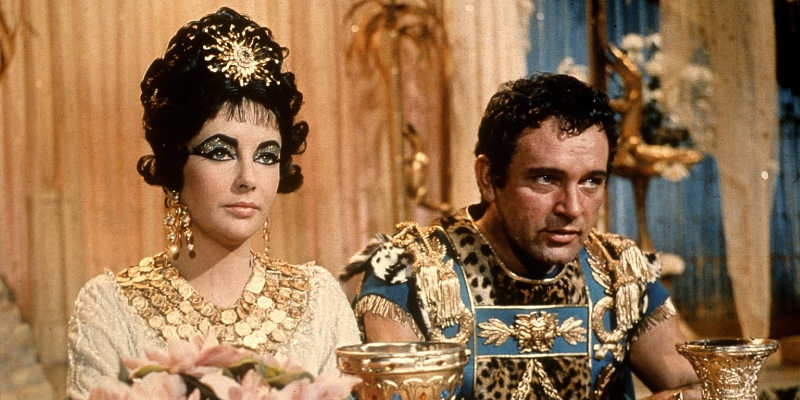 Cleopatra, for me, is the most iconic Elizabeth Taylor film ever made. It was on the set of Cleopatra that she first met Richard Burton, beginning one of the most famous (or perhaps infamous) love stories of all time. When she signed on to the project, she became the first actress in history to take home a one-million-dollar paycheck for a film. Love and money? If that doesn't say iconic, I don't know what does.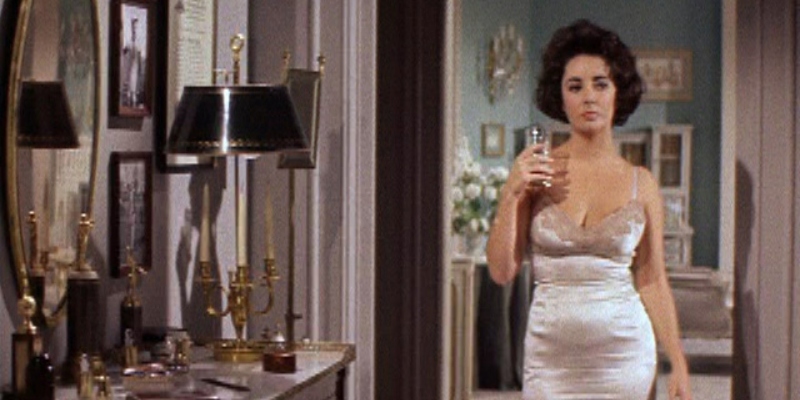 Butterfield 8 (1960)
Loosely based on a novel by John O'Hara, Butterfield 8 finds Taylor playing Gloria Wandrous, a young woman having an affair with an older married man. Though she won her first Oscar for the role, Taylor famously hated the film—as did her then-husband, Eddie Fisher, who also appeared in the movie. Shirley MacLaine wasn't too happy about it, either: after Taylor won the Academy Award, MacLaine joked, "I lost to a tracheotomy." (Some said that Taylor only won the award due to a sympathy vote, having recently recovered from nearly fatal pneumonia.)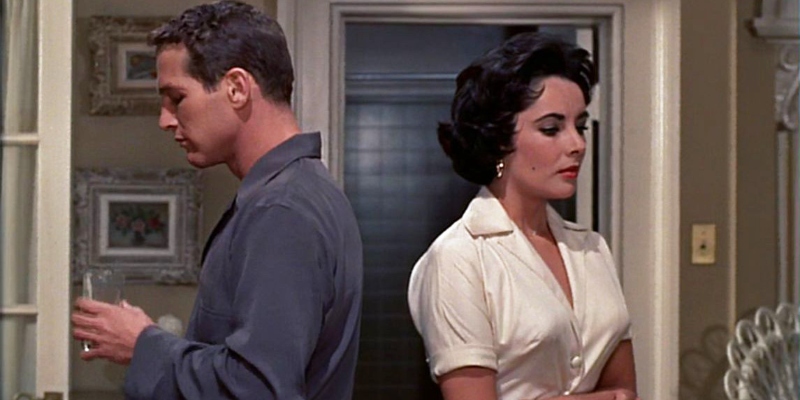 Cat on a Hot Tin Roof (1958)
Taylor was mourning the loss of her third husband, Mike Todd, who died in a tragic plane crash while she was making this film, but you wouldn't know it from her electrifying performance as Maggie the Cat, a woman desperately trying to save her marriage. Both Tennessee Williams (who wrote the original play) and Paul Newman, who plays Taylor's husband, Brick, were disappointed in the screenplay, which stripped down Williams' critiques of homophobia and sexism. Despite the changes from stage to film, Taylor's performance shines.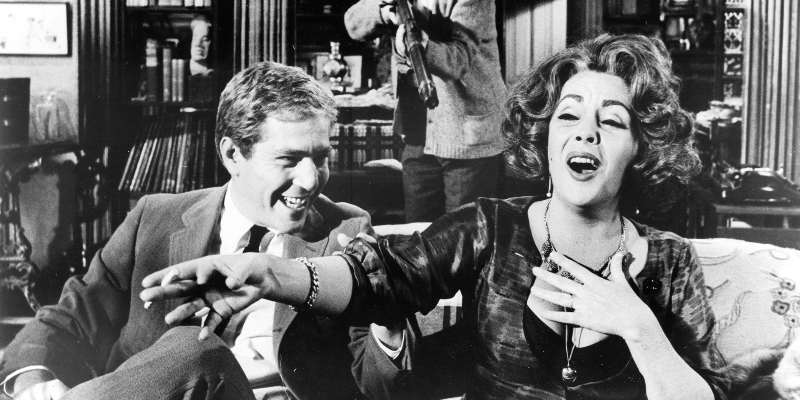 Who's Afraid of Virginia Woolf? (1966)
Taylor was considered an odd choice for the role of frumpy, middle-aged Martha in Who's Afraid of Virginia Woolf?. At the time, she was universally regarded as the most beautiful woman on Earth, and she was only 33 years old, while her character was supposed to be 52. She famously gained 30 pounds and wore aging makeup to play one-half of a bitter couple who invites a younger couple over to their house for drinks. Taylor's physical transformation was worth it—she regarded the performance as her best. Hollywood agreed; Taylor won her second Oscar for the role.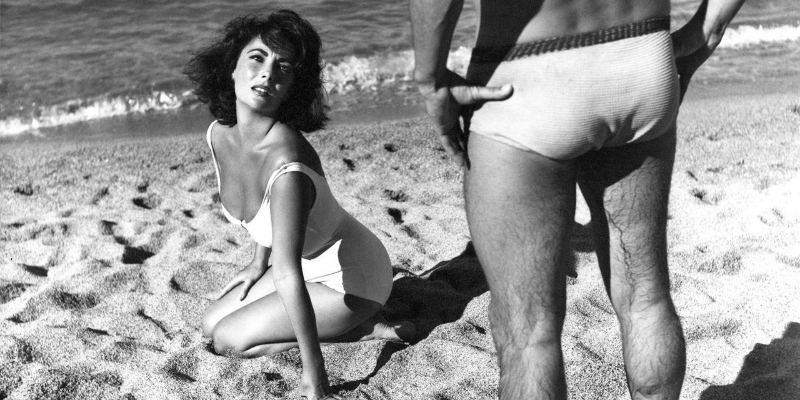 Suddenly, Last Summer (1959)
Another adaptation of a Tennessee Williams play, Suddenly, Last Summer was directed by Joseph L. Mankiewicz and written by Gore Vidal. Katharine Hepburn plays Violet Venable, the wealthy aunt of Taylor's Catherine Holly, who witnessed something unspeakable while in Europe. Montgomery Clift's Dr. Cukrowicz is the brilliant young surgeon who's brought in to give Taylor's character a lobotomy, to rid herself of the truth. (Yes, a lobotomy.)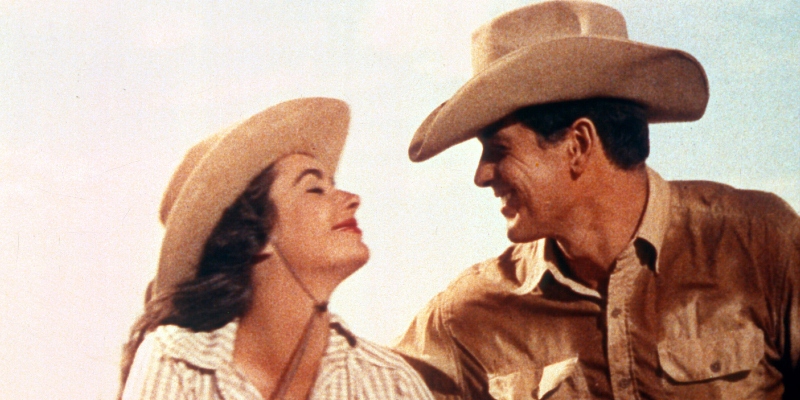 Giant (1956)
Directed by George Stevens, Giant is a grand, sweeping epic, whose themes—racism, classism, women's rights—still resonate today. Giant tells the story of a Texas cattle rancher and his family over two generations. Rock Hudson and James Dean famously didn't get along during filming, but Taylor formed close friendships with both men while on set. Her friendship with Rock Hudson inspired her later HIV/AIDS activism.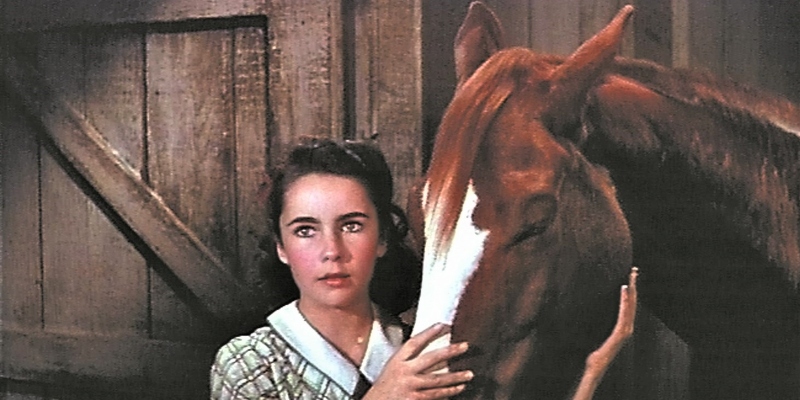 National Velvet (1944)
Though she began her acting career at age nine, National Velvet is the role that first made America fall in love with Taylor. It stars Mickey Rooney as the jaded jockey who helps young Velvet Brown prepare for England's Grand National Sweepstakes. Taylor actually did most of her own riding, falling off at one point and breaking her back. She recovered quickly (though back problems would plague her for the rest of her life) and then, after wrapping shooting, the studio gifted Taylor with King Charles, the horse she rode in the film.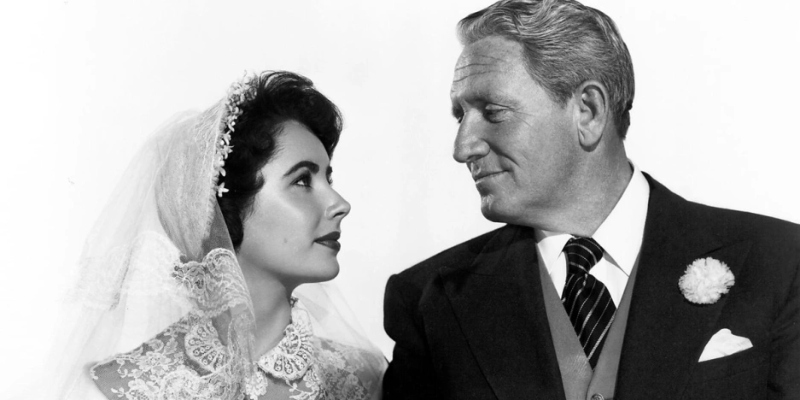 Father of the Bride (1950)
Shot over a mere 28 days, Taylor starred in Father of the Bride when she was 18 years old. The story of a man trying to deal with his daughter's impending wedding, Taylor gave the studio the perfect hook to promote the film: hours after shooting wrapped, she announced her own engagement to hotel heir Conrad "Nicky" Hilton, her first of eight husbands. The studio released the film within weeks of her real-life wedding, creating a complete press frenzy. Helen Rose designed Taylor's dress, which was nearly identical to the one she worn in the film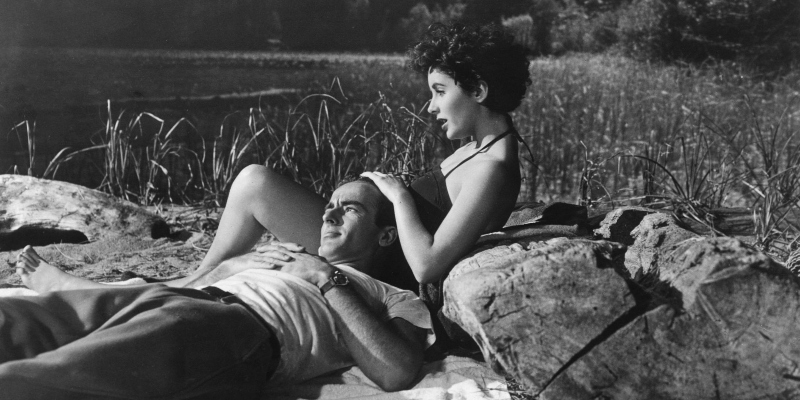 A Place in the Sun (1951)
A Place in the Sun centers on a working-class young man who falls in love with two women: one a factory worker, the other a wealthy socialite. Of course, a tragic love triangle ensues. Seventeen at the time, Taylor met Montgomery Clift, 12 years her senior, on set, and so began one of the most important relationships of her life: though she at first fell in love with him, Monty quickly became one of her closest friends.