Uncategorized
Amanda Bearse from Married with Children reveals what she really thinks of the hit TV show and what she's been doing since
SHE was the feisty neighbour on Married ... With Children who came out as a lesbian well before Ellen DeGeneres and then disappeared. Now she tells us what she's been doing.
IT WAS one of the surprise TV hits of the 1980s and became controversial for broadcasting themes such as male chauvinism, feminism, homosexuality, and transvestism — even attracting a boycott, as well as a boost in ratings.
Now considered a TV classic, Married … with Children is the longest-running live-action sitcom on the Fox cable channel, with 260 episodes shot over 11 seasons.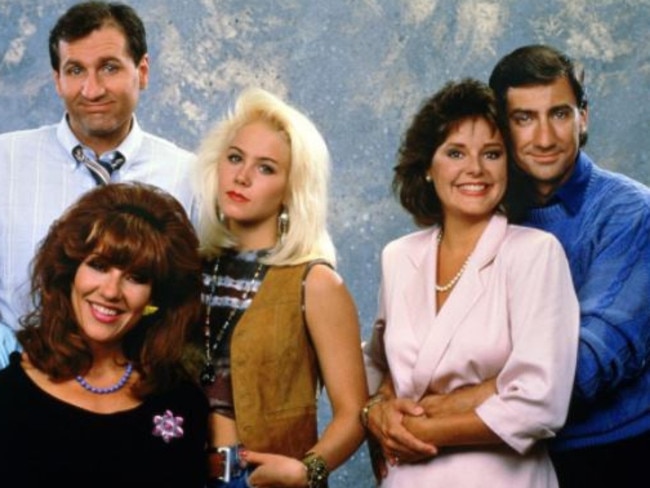 The original cast of Married … with Children including Amanda Bearse, second from right. Picture: Supplied
The show followed the life of the dysfunctional Bundy family: Al, a miserable middle-aged shoe salesman; his overbearing wife, Peggy; their pretty, promiscuous daughter, Kelly; and their smart-arse son, Bud. The storyline revolved around the failure of Al's various schemes, with his chief nemesis his yuppie feminist next-door neighbour Marcy Rhoades D'Arcy, played by the actress Amanda Bearse.
"It was a mean-spirited and misogynist show," Bearse tells News Corp Australia when asked what she thinks of the sitcom today. "It was just so completely inappropriate. Today I don't think the show would be produced because it's so globally offensive. Even then it wasn't everybody's cup of tea but for some reason it's had this amazing longevity."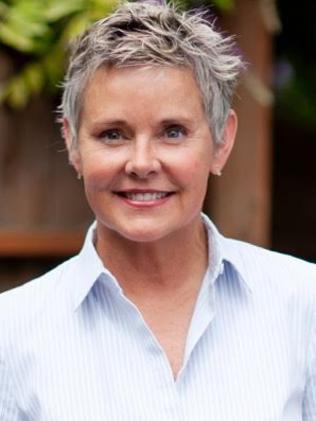 Amanda Bearse today. Picture: Supplied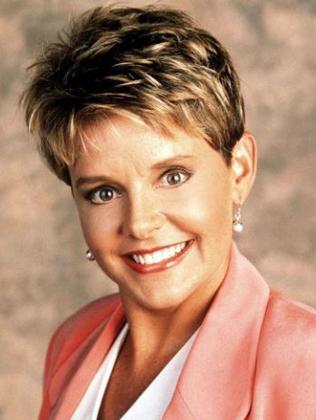 Amanda Bearse played Marcy D'Arcy on Married with Children. Picture: Supplied
The purpose of the show was "to make the audience laugh every week, week after week and that's a pretty good gig," says Bearse. It also offered her a comic tour-de-force of a character.
"I loved Marcy, she was near and dear to me, she became more complicated and then less complicated as all the characters did as time went on. It became full-on ludicrous. But I have great affection for her and I really appreciate a lot of the writing that went her way. Hers was a different voice than any of the others on the show."
And Bearse found her voice on the show, too, contractually negotiating with the producers to direct episodes in the last six seasons of the show. From there, Bearse launched a career as a director for film, TV and stage. Her off-Broadway directorial debut, the hit Irish comedy Party Face, is now playing in New York through April.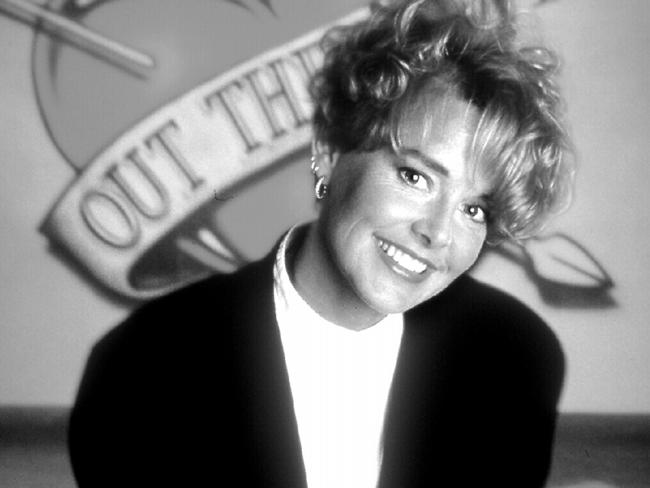 Comedian and TV personality Amanda Bearse came out as a lesbian in 1993. Picture: Supplied
When it came to her personal life, the cast and crew of Married … with Children were equally supportive. Bearse is a lesbian and, in 1993, she was one of the first celebrities to come out.
"I had been out in my life, and people who knew me on the set of Married … with Children, knew that was who I was and that's how I lived my life."
However, when Bearse's daughter was born she felt compelled to come out rather than being outed by a tabloid. "I decided that this was too sacred an event in my life, being given the gift to raise this child, so that's why I made the choice to do it then. And I had the complete support of all the folks at Married … with Children."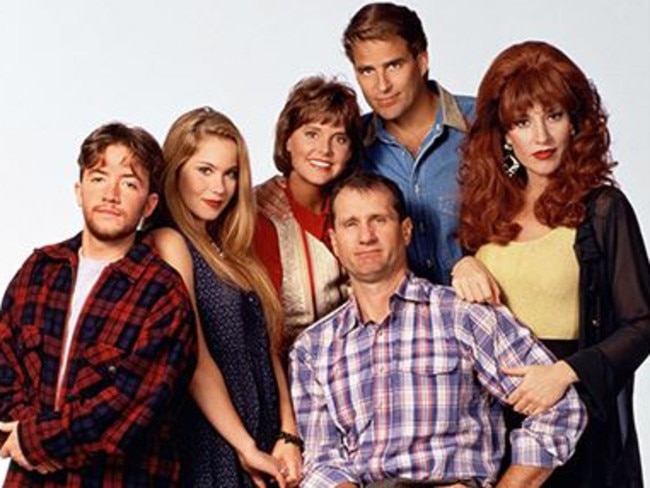 Amanda Bearse and Ted McGinley played neighbours to the Bundy family on Married … with Children. Picture: Supplied
Since that time Bearse has been an advocate for the LGBTQI community, married and raised two children, gone back to university and launched a teaching career.
She also moved away from L.A. to escape the toxic environment that has since been exposed by the #MeToo and Time's Up movements.
"Hollywood has always been a horrid place for women to work," says Bearse.
The sexism and ageism directed at women was a prime motivator for her to leave acting behind, but she reveals that she has also "experienced discrimination and bullying almost daily, even when I was behind the camera," she says.
Amanda Bearse starred as Marcy D'Arcy in Married … with Children. Picture: Supplied
Today, Bearse is based in Seattle and travels the country to direct and to appear at conventions and signings for fans who still remember her as Marcy Rhoades D'Arcy.
She's also approached by people who thank her for coming out in 1993, which was long before social media offered celebrities platforms for their own causes.
"If I'm known as Marcy D'Arcy, I'm proud that people still get a kick out of the show. I can take a moment to say thank you to fans. Because without them I would not have had a career. I just try to find the fun and the blessings in all that comes my way."