Uncategorized
Dean Martin Was 'No Gentleman' with His 2nd Wife – Inside His 3 Marriages & Fatherhood
Dean Martin was part of the special "Rat Pack" that ruled most of the '50s and '60s and was widely known for his dedication and talent, but he was not so much of a gentleman in his private life.
Dean Martin, an actor, and singer was widely popular during his peak years in entertainment and seen as one of the biggest stars of the last century who helped define the industry.
Martin co-starred with Jerry Lewis in multiple films, and the two were the top box office earners of the 1950s. He was a member of the famous "Rat Pack," which included Frank Sinatra and Sammy Davis, Jr.
Martin was known as the "King of Cool" for his ability to make people laugh and his elegance and inebriated appeal. Many people assumed that the King of Cool was a party animal, but he was first and foremost a family man.
Martin was passionate about his work and excelled at it, especially when it came to parenting. The singer had eight children by various women, but he adored them regardless of when they were born or who their mothers were.
The only exception to his sweetness came during his second marriage. The singer was married three times, but he was far from a gentleman with his second wife.
MEET MARTIN
Born in 1917, Martin became familiar with entertainment as a little boy. He learned to play drums in his early years, and soon, it became clear that he was meant for the stage.
Although he had a clear and saint-like voice, Martin dabbled into several illegal activities after quitting school. He took up a part-time position as an amateur welterweight fighter known as "Kid Crochet."
Martin was also involved in illicit operations such as transporting liquor across state lines during prohibition, selling lottery tickets, serving as a bookie and working as a card dealer and croupier in local gambling establishments.
HIS CAREER
Martin began his career in show business when he was 17-years-old, performing in bars near his home in Ohio. Cleveland bandleader Sammy Watkins recognized him during a spell with the Ernie McKay band, and he was hired as the group's featured vocalist.
As his talent began to get noticed, Martin obtained an exclusive contract with MCA to perform at the Riobamba Room in New York in September 1943.
In 1944, he was granted a 15-minute radio show, "Songs by Dean Martin," transmitted from New York City. He secured a contract with Diamond Records in 1946 and recorded four songs for them.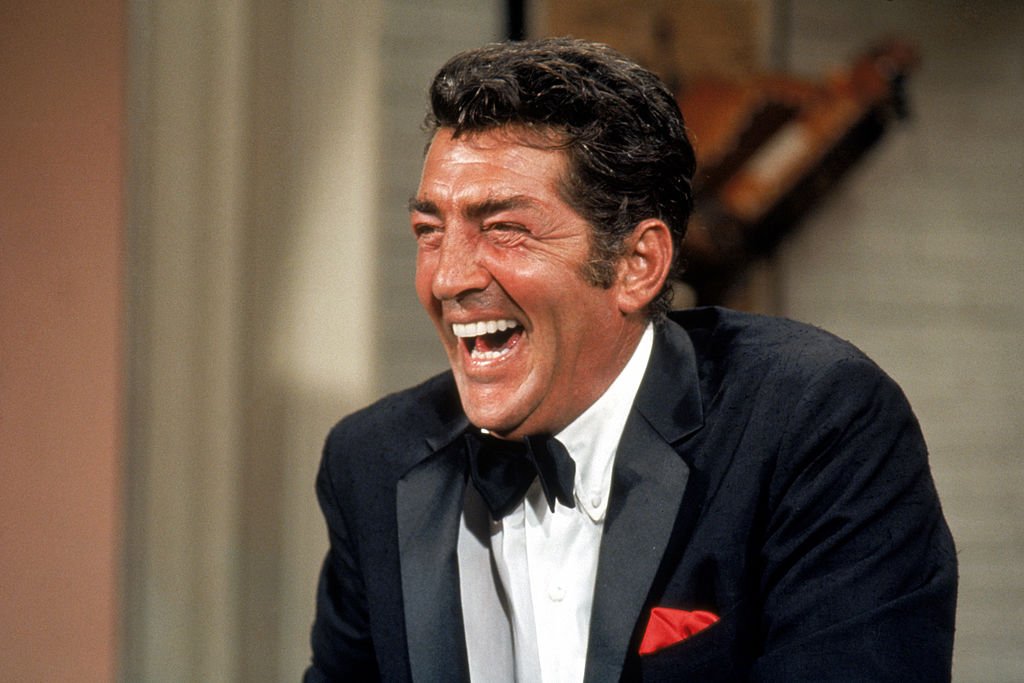 MEETING JERRY LEWIS
Martin's career and life changed for the better after he met Jerry Lewis. Martin met Lewis at a club appearance in 1946, and the two began fooling around with each other during their different shows, which became vastly popular and successful.
Martin played the straight man to Lewis's clown in their 1947 collaboration. In 1949, NBC broadcasted a regular 30-minute radio program with the duo, and they made their television debut in 1950 on the Colgate Comedy Hour.
Between 1949 and 1956, the wildly popular Martin and Lewis duo collaborated on 16 films. Martin and Lewis last performed together on July 24, 1956, at the Copacabana in New York. They split up after ten years as a pair owing to artistic differences.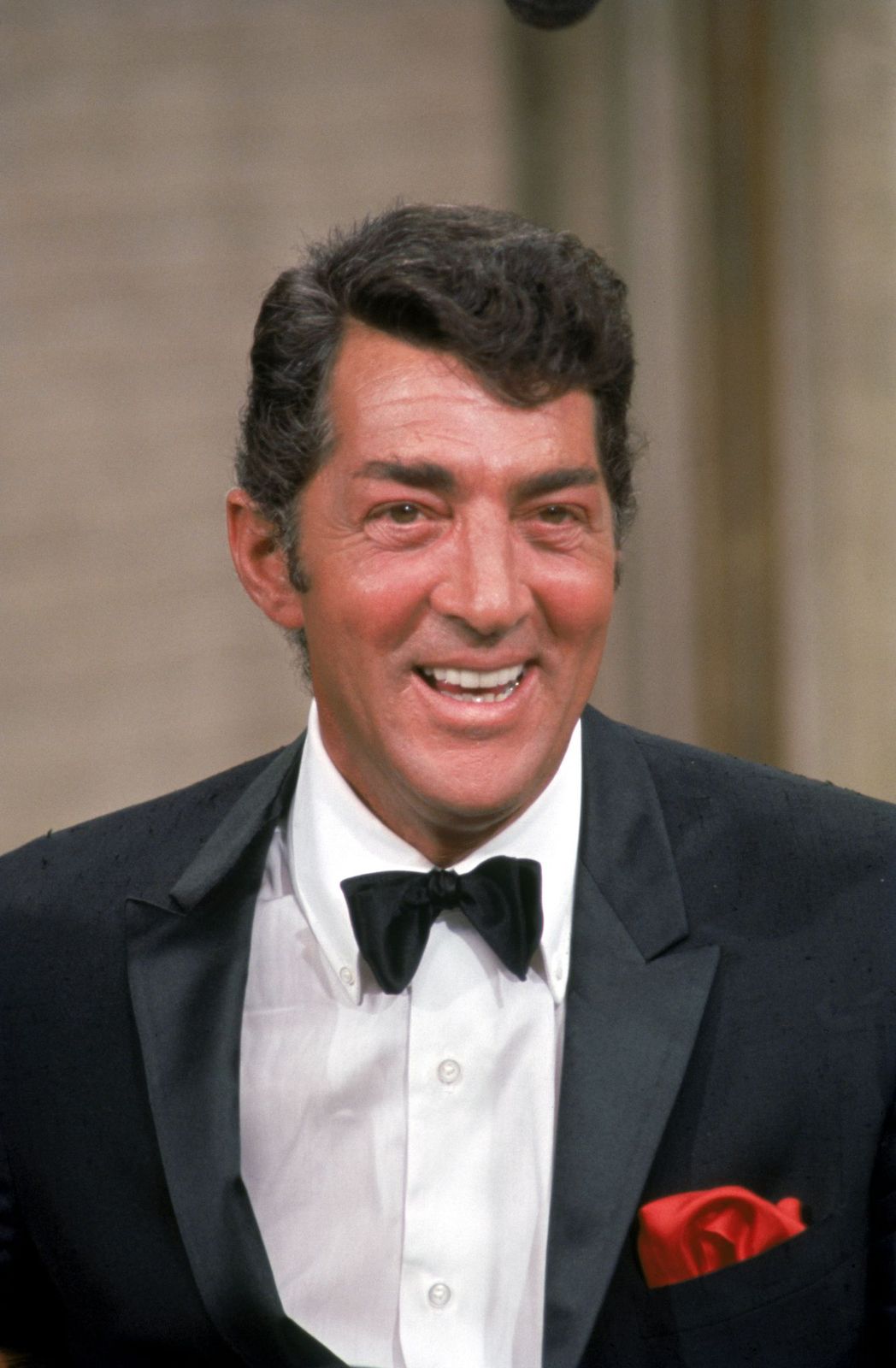 Dean Martin on the set during filming of "The Dean Martin show" in 1967 | Photo: Getty Images
MARTIN AND HIS WOMEN
Martin was popular with the ladies, and he got married back to back from 1941 to 1973. Martin wed his first wife, Elizabeth Anne McDonald, in 1941. The couple's marriage produced four children, Craig, 1942; Claudia 1944, Gail 1945, and Deana, 1948.
Martin and McDonald separated in 1949, and he was granted custody of their four children, but it did not take long for him to reach out for love again despite a failed first-time trial.
NOT A GENTLEMAN
Martin married 22-year-old Jeanna, a model, and Orange Bowl beauty queen, in 1949, a week after his divorce from his first wife, and the union became the longest of his life. During their years together, the duo was one of the most photographed in Hollywood.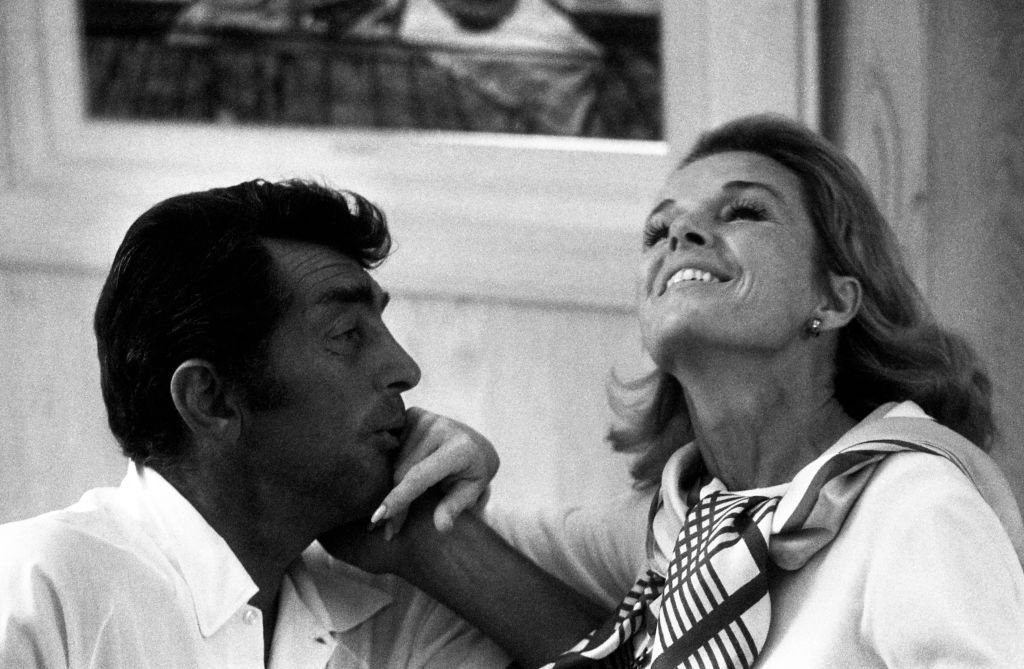 American singer, actor, comedian, and producer Dean Martin and his wife Jeanne Martin have a laugh at home circa November, 1967 | Photo: Getty Images
She gave birth to three of Dean's children and raised four more from his previous marriage, making her the matriarch of their huge family. Martin's fans were nearly as upset by their breakup in 1969 as by his professional split with Jerry Lewis in 1956.
The couple spent more than two decades together, but Martin later filed for divorce, leaving his fans heartbroken. Later on, he made a joke over the split, implying that it was a gentleman's act to allow the woman to file for divorce, but he made a move because he was not a gentleman.
Martin was undeterred by his second failed marriage and decided to try for a third time. He later married Catherine Hawn, but they didn't have any biological children; instead, they had an only daughter, Sasha, adopted when they first met.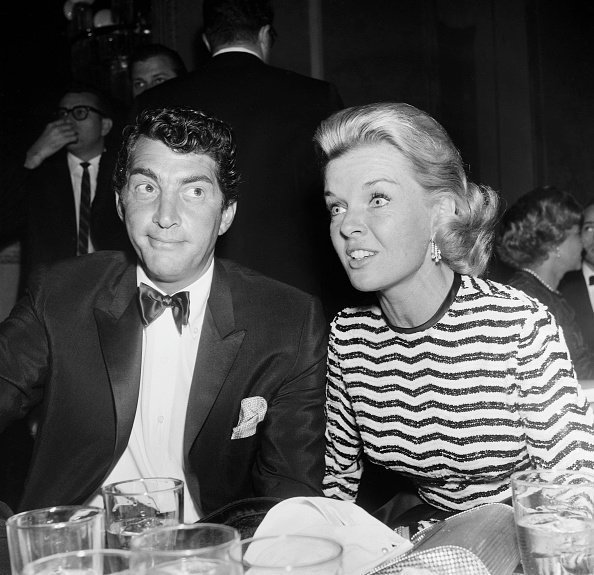 Dean and Jeanne Martin attending an event together | Photo: Getty Images
Martin filed for divorce a few years after their marriage and he never remarried until his death. Even so, filmmaker Tom Donahue recalled that family was important to Martin, as he said:
"I think it's a certain value system that valued family, and it goes back to his Italian lineage, and really, everything he did was in trying to create families."
A LOVING DAD
Martin was an outstanding and exemplary father in every way. He loved spending time with the kids while solidifying his place in the industry and providing for his family.
Deana, his daughter, who inherited her father's acting abilities, gushed over his genuine love for them. She once revealed that he was very present and preferred to be at home playing rather than working.