Uncategorized
Dean Martin's daughter reflects on father's music legacy, funny encounters and rumors
Deana Martin knew she wanted to be an entertainer when she sat in the front row of the Copa Room at the Sands Hotel and saw her father Dean Martin entertain all of Las Vegas.
"My dad would walk out in a tuxedo with a red pocket square," the 69-year-old told Fox News. "He would sing and he was funny. He looked great and the audience loved him. It was like magic. So I always wanted to be an entertainer."
Deana, who's traveled the world performing beloved jazz hits, recently unveiled her new album "Swing Street." The release was recorded at Capitol Studios, the same place where she watched her father record his first number one hit, 1955's "Memories Are Made of This," which is also the title of her memoir.
But before Deana dedicated her life to performing, she made sure to get some lessons from the very best.
"Frank Sinatra was really the one who turned the light on for me," she recalled. "I said to Frank, 'How do you do it? He said, 'Oh, by taking a big breath, I push from the diaphragm, and I can tell before a note comes out if I'm going to be on pitch or not.' I said, 'Really, does my dad do that?' He said, 'No, he has no idea what he's doing. He just does it.'"
But life wasn't just one grand musical number on 601 Mountain Drive with her no-nonsense dad.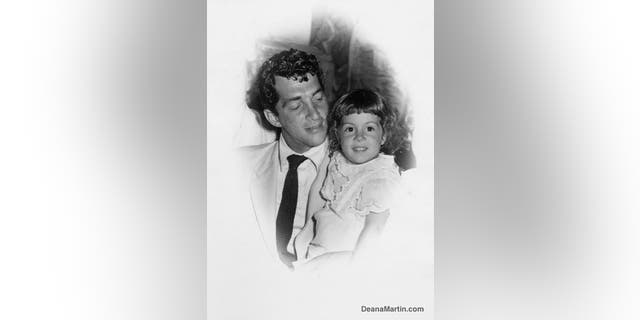 "He was an Italian father," she said, chuckling. "He would go, 'These are the rules. You make your bed in the morning, you clean up, you come straight home after school, you do your homework, you're on time for dinner. And this is it. If you don't want to live by those rules, there's the door.' I would go, 'Dad, I'm 9!' He'd say, 'Come on! Rules are rules!' We never wanted to do anything to disappoint him."
And there were plenty of perks to being one of Dean's beloved daughters. Deana considered the Rat Pack as her uncles, who were constantly over at her Beverly Hills home. On Christmas, she sang carols with Rosemary Clooney and as a teen, met some of her rock idols.
"Elvis [Presley] idolized my dad," she explained. "I remembered meeting Elvis and he was the one who told me my dad was the king of cool. I'll never forget that. Another fabulous time was when my dad was MCing The Hollywood Palace. Raquel Welch was the card girl and the Rolling Stones were on the show.
"I was 16 when my dad called me on the phone. He said, 'I don't know who they are, but I think you and your sisters would want to come down and see these guys. It looks like they just got off the boat!' When we got there, my dad comes out and says, 'Alright ladies and gentlemen, we've got this next group. I've been rolled and I've been stoned, but I've never seen anything like this!'"
However, there was that one time when a teenage Deana was mortified that her father met a young Paul McCartney in 1964.
"My dad went to a party and Paul McCartney was there," she said. He came up and said, 'Hi John, it's nice to meet you.' Paul said, 'I'm not John, I'm Paul McCartney.' Dad responded, 'I call everybody John.' And he came back home and told me this. I was like, 'Dad, you're embarrassing me!'"
When Dean recorded "Everybody Loves Somebody" a year later, he made sure to remember McCartney.
"That song knocked the Beatles out of first place," said Deana. "Nobody else could do that. Not Frank Sinatra or Elvis Presley. Dad sent two telegrams, one to Presley and another to Sinatra. And it just said, 'I did it.'"
After any performance today, Deana loves meeting fans who're quick to share their unforgettable encounters with Dean. However, she's still shocked many people still believe her father was a shameless alcoholic. In 2015, Deana told the Los Angeles Times Dean would swig apple juice, not liquor, on stage and was always on time for dinner with his family every night.
"I'm amazed when people come up to me after a show and say, 'How could your dad do so much work when he was always drinking?'" she explained. "My jaw drops. Because that was his gimmick! I guess he really was a good actor because people always thought that was true… I get a chill when people say that… I still have to clear it up.
"After all of these years, after the body of work he accomplished from singing in nightclubs to Martin and [Jerry] Lewis, the greatest comedy team ever. And all the movies, all the albums, all the number one hits. And the TV show for 20 years. How can people even think that? Obviously that's not true! So when people say weird things, I just smile. Because that's not how it happened."
There is one rumor about Dean that is true. Deana confirmed her father had a nose job before finding fame in Hollywood — and he paid back the mystery donor who originally funded the surgery.
"He did have one. I have pictures!" she said.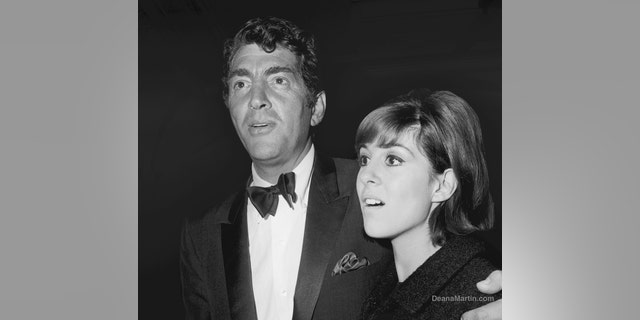 And there's one thing few fans may not know about the pop crooner, who appeared in 55 films throughout his lifetime.
"They probably don't know he was claustrophobic," she revealed. "He never wanted to go in elevators. So when he would go to hotels, whether it was the MGM Grand or whatever, his suite always had to be on a low floor so he [could] just walk up the stairs. And many people know this one, but he loved to play golf. He would go to bed early just so he can get up early and play golf. In fact, he told me, 'Deana, the reason why I work so hard is so I can play with all you kids and play golf.' He was a scratch golfer at one point."
Dean died at age 78 in 1995 from acute respiratory failure. And since then, Deana has never stop sharing her father's legacy on stage to new, curious listeners.
"I'm always thinking about dad, what he went through in his life and how the world has changed," she said. "He was a sweet, generous man who would just get up and do his thing."