Uncategorized
Elvis Presley's Bodyguard Thought Elvis Being Faithful to Priscilla Presley Was Like 'Trying to Become Celibate in a Brothel'
Of Elvis Presley's many romantic relationships over the years, his marriage to Priscilla Presley was, of course, the most widely publicized. But not everyone in the rock and roll icon's life believed that their marriage was truly meant to be.
Sonny West – who, along with his cousin Red West, was a member of the Memphis Mafia and one of Elvis's longtime bodyguards and friends – reflected on Priscilla's complicated relationship with the King in his 2007 memoir, Elvis: Still Taking Care of Business. In particular, he believed that Elvis was never capable of being fully monogamous and faithful, either with Priscilla or anyone else, for the long haul.
West believed Elvis wasn't necessarily capable of being monogamous
In Elvis: Still Taking Care of Business, West evoked an image of the King of Rock and Roll as "easily overstimulated" in life and love. According to West, the crooner had everything he wanted at his fingertips, and he often acted on impulse – which sometimes made for a dangerous combination.
"Everything he ever wanted was his for the taking – houses, cars, women, friends, luxury items," West mused.
Meanwhile, his movies kept him on the "straight and narrow," but it was all too easy for him to slide into excess in everything from food and drink to romantic flings and overspending. Elvis collected luxury cars and expensive guns, and he often acted without thinking, West claimed.
At the same time, the price of stardom quickly began to wear on the young star. He was only 19 when he first shot to fame, and, according to West, Presley wasn't completely prepared for the stress and pressure.
With no one saying "no" to him on just about anything, it was only a matter of time before he began to overindulge.
"Self-indulgence became his outlet and, over time, his greatest enemy," West argued in his book.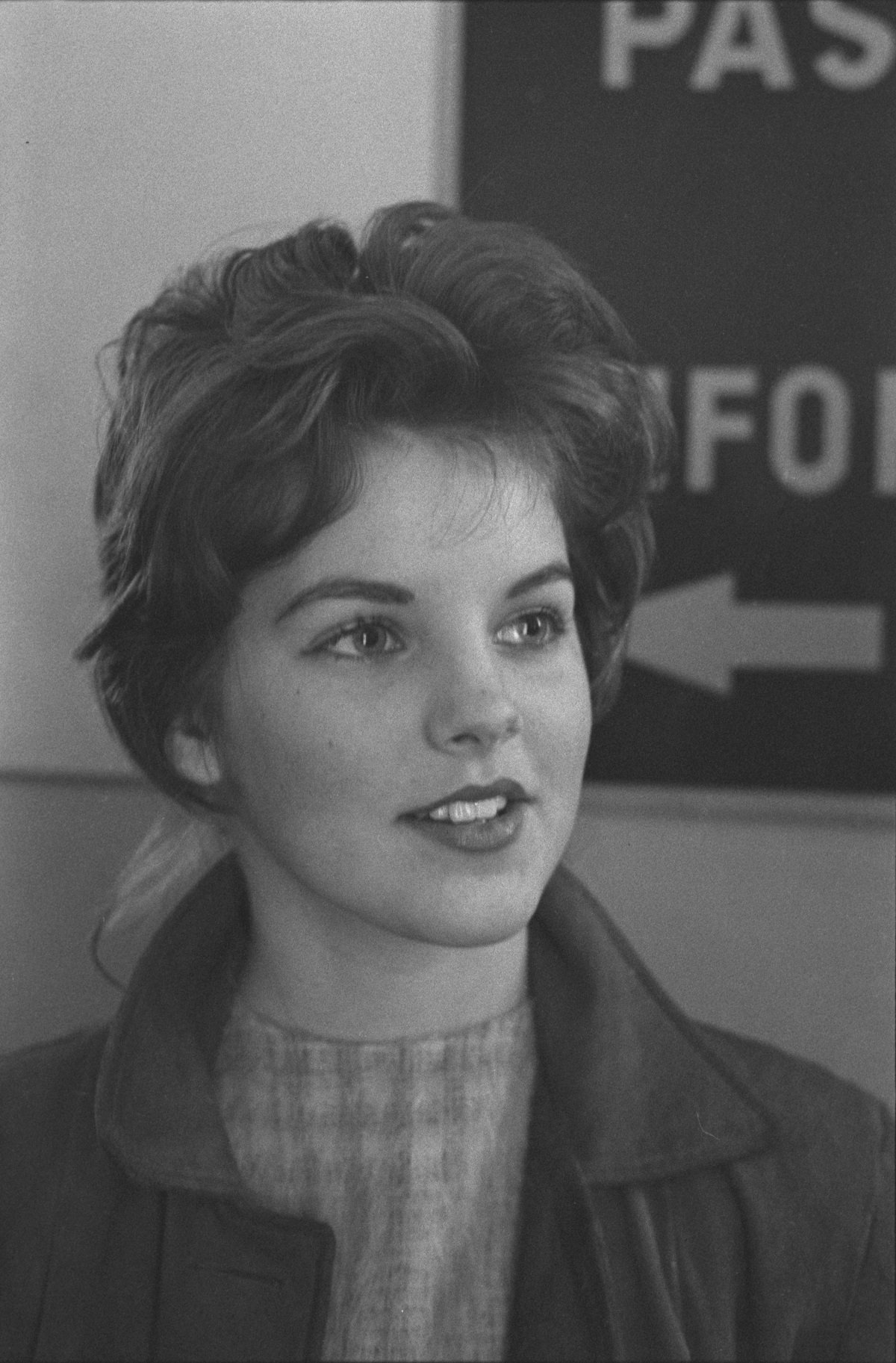 The Memphis Mafia was skeptical of Elvis and Priscilla's relationship
West claimed it was exactly that tendency toward overindulgence that might have led Elvis to Priscilla. He wanted to find a way out of his less healthy, wholesome habits; the fresh-faced, consummately innocent Priscilla represented everything he longed for at the time.
"I think that's exactly why he allowed a young lady named Priscilla Ann Beaulieu to reenter his life, and he started entertaining the idea of 'settling down,'" West argued. "On its face, that was as about as absurd as trying to become celibate in a brothel."
While there was no denying that Elvis "loved women," West wasn't sure he was meant to be with any of them forever. Instead, he believed Priscilla was a "new conquest" for the King (and an especially difficult one, given that she lived in Germany when he met her).
What's more, there was the matter of Priscilla's age to navigate. Elvis and Priscilla met in Germany when she was just 14 and he was 24. After meeting, they traded photos, letters, and phone calls for two years.
But Colonel Tom Parker, Elvis's manager, and the other members of his entourage were concerned about Elvis's avid interest in marrying Priscilla and bringing her to the U.S. to live with him. For one thing, they weren't sure he was ready to be faithful, or even capable of it; and for another, they were concerned about how his relationship with such a young girl could affect his reputation.
"Her natural beauty was undeniable," West wrote. "Her age, however, was a whole different matter – especially in the eyes of the law." The Memphis Mafia didn't want Elvis to go the same route as Jerry Lee Lewis, whose career notoriously tanked after he married his 13-year-old cousin, Myra Gale Brown.
After all, Colonel Parker had already tried to convince Elvis not to marry his girlfriend Anita Wood. But a relationship with Priscilla was even more concerning.
"It's a pretty good bet that the Colonel almost swallowed his cigar when he found out that Elvis was determined to bring Priscilla, then 16, to the States from her home in Germany," West wrote of the manager's fears when it came to Priscilla.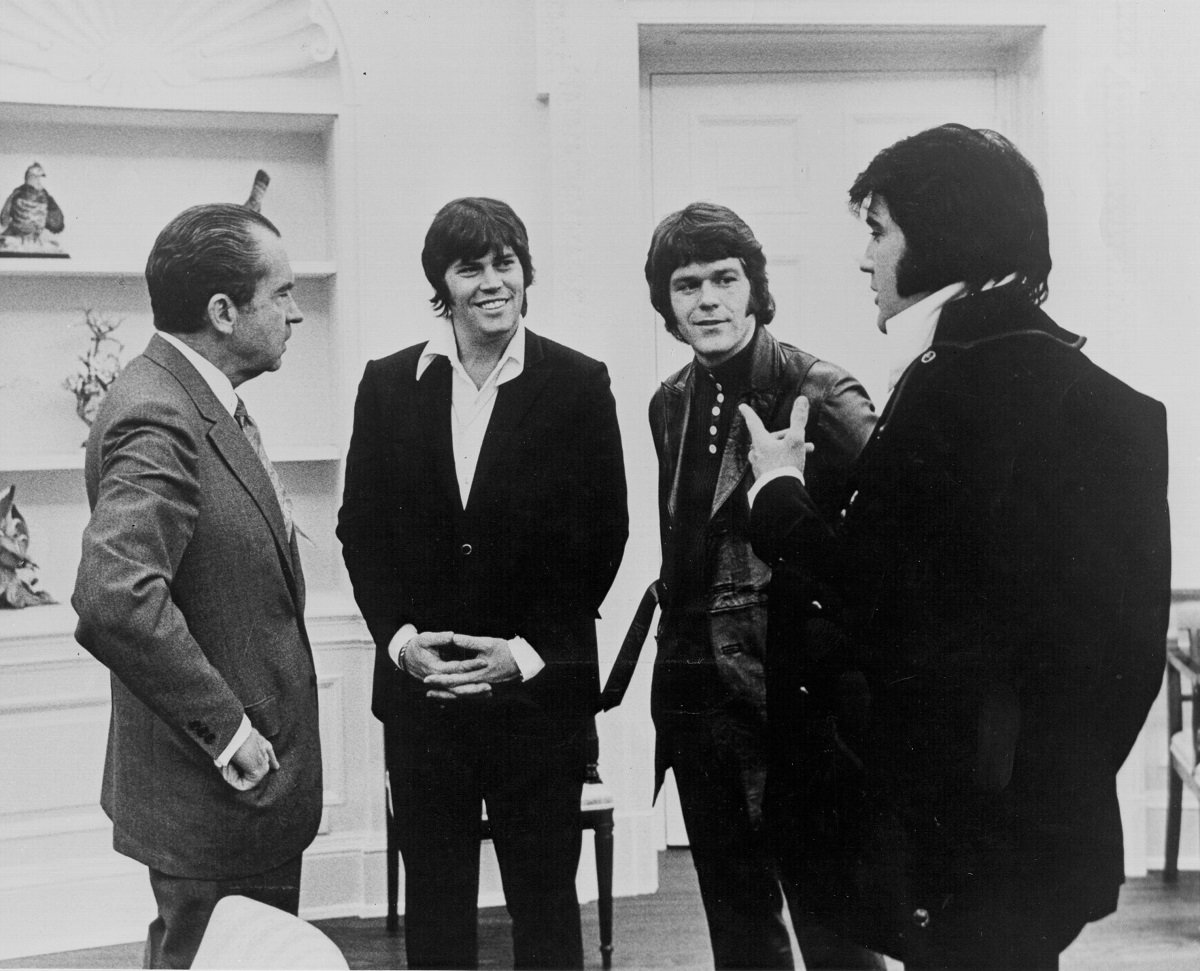 Elvis's bodyguard claimed he got 'cold feet' before marrying Priscilla
Eventually, however, Elvis captured Priscilla's heart. He even worked hard to convince her protective father, Captain Paul Beaulieu, to let her move to Graceland before she turned 18.
But West believed that, even after all of the effort Elvis put into pursuing Priscilla, he wasn't truly ready to marry her when the time came.
"I've never had a single doubt that Elvis Presley loved Priscilla Beaulieu," West declared in his book. "But to this day, I still have my doubts that he wanted to marry her after they were together for several years."
After all, Elvis was "on top of the world" and "the lion of the jungle" at the time. He didn't necessarily want to limit himself to one woman…and he got "cold feet" as a result.
"The world was one big tasty smorgasbord of opportunities for Elvis, and he wanted to sample it all," West exclaimed. "He never wanted to settle down in the prime of his career, if ever."
Ultimately, Elvis of course did marry Priscilla – partly, according to West, because he was "fascinated with the idea of molding a young lady into the woman of his dreams." The couple tied the knot in 1967 and had a daughter, Lisa Marie Presley. But they divorced just six years later in 1973, in part because the Memphis Mafia's predictions were correct: Elvis was never able to stay faithful to his young bride.