The Nanny
Fran Drescher: The storyline that killed off The Nanny in its prime
IN a new interview, Fran Drescher reveals that one big plot decision spelled the end for the beloved 90s sitcom after six seasons.
THE Nanny star Fran Drescher has revealed a few secrets from behind the scenes of the hit 90s sitcom The Nanny in a new interview with Studio 10.
Speaking alongside her ex-husband and friend Peter Marc Jacobson, with whom she created the show, Drescher reflected on The Nanny's origins, its demise – and its litany of celebrity guest stars.
59-year-old Drescher said she found inspiration for the program after she was seated next to a CBS studio exec by chance on a flight from the US to Paris. By the end of the flight, she'd worked her charms to such an extent he said she could call his office to set up a meeting and pitch a TV pilot.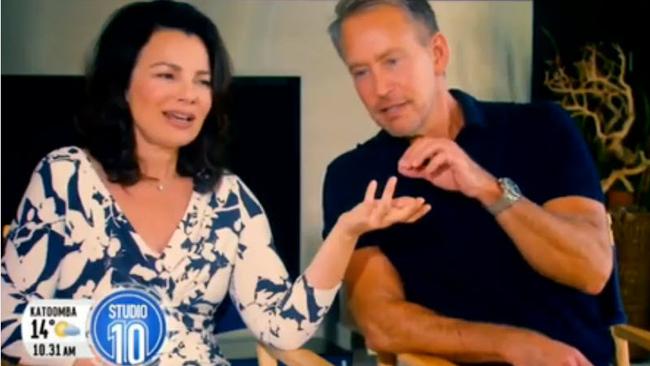 Fran Drescher and ex-husband Peter Marc Jacobson reflect on their hit show.
Landing in Paris, she visited with her close friend, supermodel Twiggy – but found the iconic beauty was too busy with work commitments to see her very much. Instead, she focused her attentions on her friend's young daughter.
"I decided to schlep her around so I wouldn't be alone," Drescher said.
After a lot of back and forth banter with the 12-year-old during their time together, "I couldn't get this relationship out of my head. I thought of the idea: A spin on The Sound Of Music, only instead of Julie Andrews, I come to the door".
That's what they pitched, and that's what CBS snapped up. The Nanny was a hit, thanks in no small part to the sexual tension between Fran Fine and her employer, Maxwell Sheffield (Charles Shaughnessy).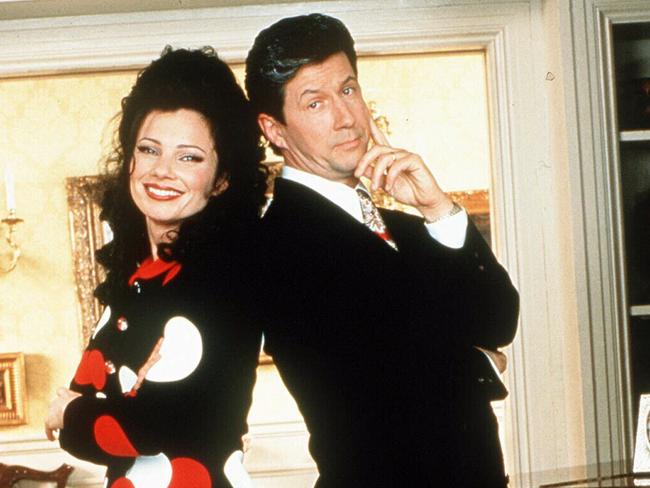 A match made in TV heaven.
As the show wore on, the calls from viewers got louder: When would Fran and Maxwell finally get together?
Now, Drescher and Jacobson admit that answering those calls (the characters married at the end of the show's penultimate season) was to be The Nanny's death knell.
"When a show is built around a love that can't happen, sexual tension, you have to keep it that way. As much as you want the people to get together, as soon as they do, people start tuning out," Jacobson said.
"We didn't want to get them together."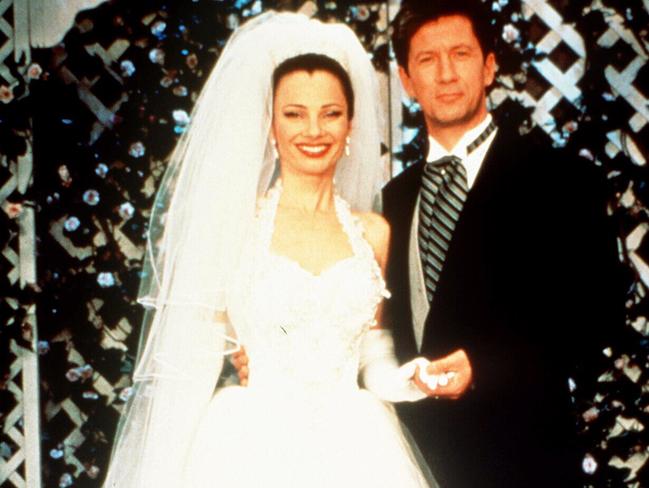 The show would last just one more season after its two lead characters wed.
He said that scheduling changes in the show's later seasons had seen ratings dip, and the network delivered an ultimatum: Give us a wedding or we'll cancel The Nanny.
"So we looked at each other and said 'Well, we are having a wedding!'"
The Nanny bowed out in 1999 with a two-part finale that saw Fran and Maxwell welcome twins.
Almost two decades later, with sitcoms like Will & Grace and Roseanne poised to return to the screens, could Drescher be persuaded to tease her hair up for another go at Miss Fine?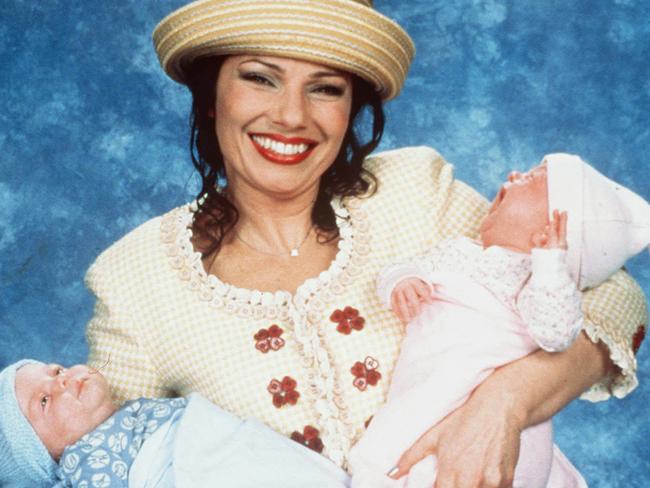 In the show's 1999 finale, Fran Fine gave birth to twins.
"We wouldn't do it for the money. We would do it because we cracked the code on how to tell the story 20 years later," she said.
"And make it interesting. I set a very high standard. At this stage of my life, it has to make my heart sing. As Peter said, once the sexual tension is gone, now she is the wife, there went the series. So, to go back… We would have to figure out where we are starting from and what it is."
Check out both parts of the interview below – including a very funny story involving guest star Elizabeth Taylor and Renée Taylor, who played Drescher's on-screen mother Sylvia.