If there's one we know here at Nicki Swift, it's that celebrity gossip might seem fleeting or temporal, but it's anything but. In fact, what's today's gossip might be tomorrow's actual, on-the-record history … whether you like it or not.
For instance, decades ago tabloids might have gone on and on about speculating who Rock Hudson's then-latest belle du jour would accompany him on the red carpet. However, that same documentation gives us a better understanding of Hudson's life as a closeted gay man at a time in which it was dangerous to be LGBTQ+ in the first place — and ultimately shows how Hollywood worked with the media, whether knowingly or unknowingly, to cover it up. Sometimes it's a bit more clear-cut: for example, the coverage of the love triangle between classic cinema darlings Debbie Reynolds, Eddie Fisher, and Elizabeth Taylor has become a dramatic highlight in each of their respective biographies — and even the lives of their children, including the late Carrie Fisher.
The same could also be said for the great affairs of Hollywood's golden age that never were, even if they almost were — like the one between Italian actress Sophia Loren and British-American actor Cary Grant. According to Loren, who has gone on the record publicly concerning what was or wasn't between the two Tinseltown icons, it might not have amounted to a traditional relationship, but it sure was the stuff of legends.
Cary Grant and Sophia Loren found their passion while filming 'The Pride and the Passion'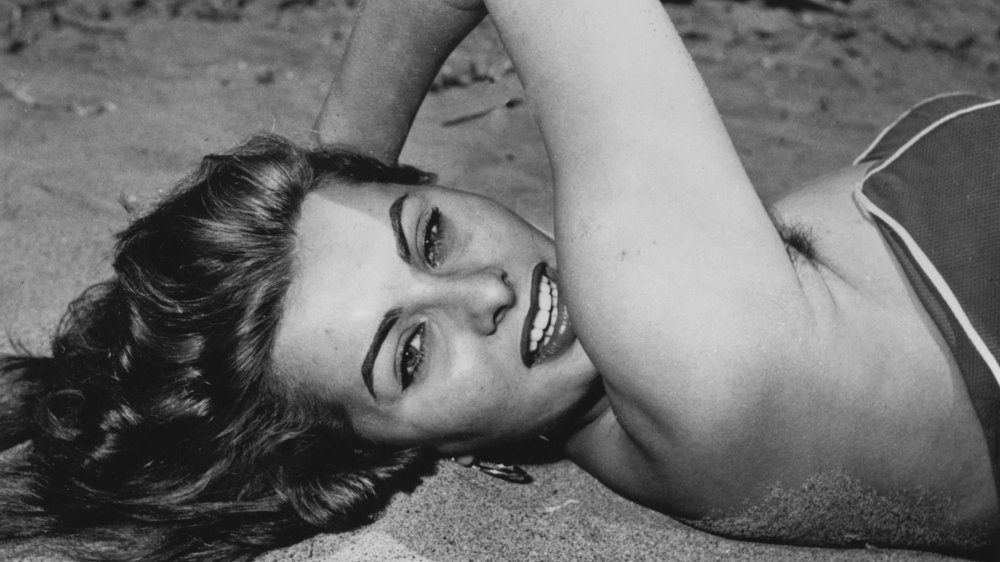 Keystone/Getty Images
In her 2015 memoir, Yesterday, Today, Tomorrow: My Life, icon Sophia Loren detailed how she and actor Cary Grant became enthralled with each other during their first time on set together in 1957. Fittingly, the movie was titled The Pride and the Passion. But not-so-fitting was the fact that Grant, who was 30 years Loren's senior, was in the middle of his third marriage to actress Betsy Drake, and Loren herself was on the cusp of marrying Italian director Carlo Ponti.
Though one of these relationships would fail and one would last — Loren, who was 23 years old during the making of Passion, went on to marry Ponti officially in 1966 after years of courtship, and remained so until Ponti's death in 2007 — both actors were completely seized by their infatuation with each other. According to Loren's memoir, both went as far as to even pray over it.
In a note written to Loren by Grant, the actor simply stated: "You'll be in my prayer … If you think and pray with me, for the same thing and purpose, all will be right and life will be good." The note (via The Guardian) was purportedly typical of many Grant, who also reportedly proposed marriage to her, would send to the actress daily, paired with bouquets.
One director blamed Sophia Loren and Cary Grant's chemistry for a film flop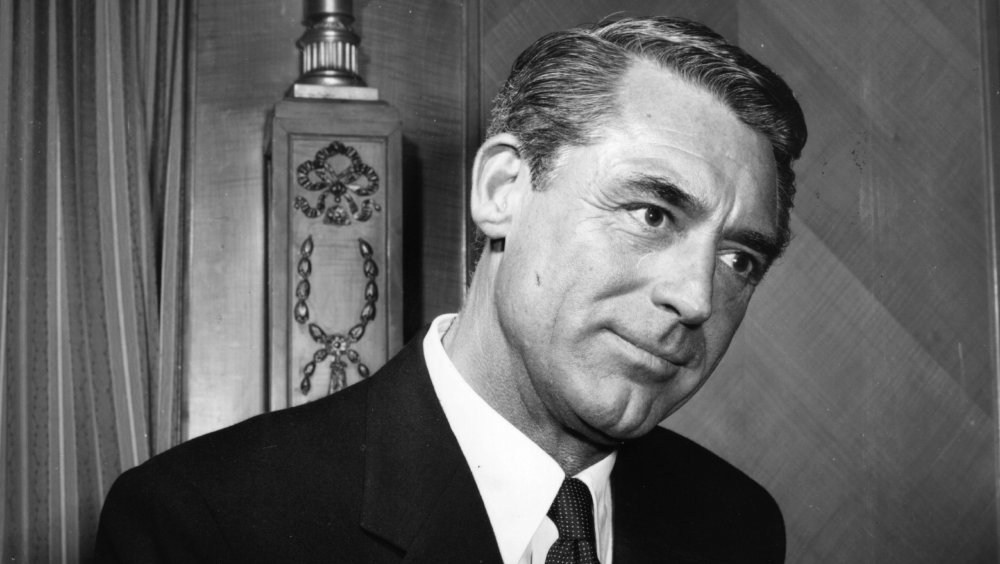 Evening Standard/Getty Images
While Sophia Loren ultimately did not act on her feelings for Cary Grant and leave her relationship with Carlo Ponti during their time on the set of The Pride and the Passion, rumors of their dalliance followed them on their next collaboration, the 1958 comedy Houseboat. Adding to the drama? Betty Drake, Grant's third wife, was the original, uncredited scriptwriter — and meant to star in the vehicle she wrote. 
It also did nothing to stop the press from more or less shifting the blame for the actor's deteriorating marriage onto Loren, for as little as the fact that she just happened to be beautiful and happened to be there. As one journalist on set noted at the time regarding Loren's enigmatic presence (via The Guardian): "Few men who have encountered her are going to be coherent about her -– not within the next 24 hours at least."
Houseboat director Melville Shavelson also went as far as to complain about the chemistry between Grant and Loren, blaming them for making it challenging to film. However, according to this review by The New York Times, Shavelson's complaints might've been his attempt to deflect from poor reviews, as this one called Houseboat "extremely short on entertainment," a "silly piece of contrivance [with] jokes and japes [which] are poor," and faulted his direction in particular. (He also took a scriptwriting credit … so, there's that.)
In the end, Sophia Loren had no regrets about Cary Grant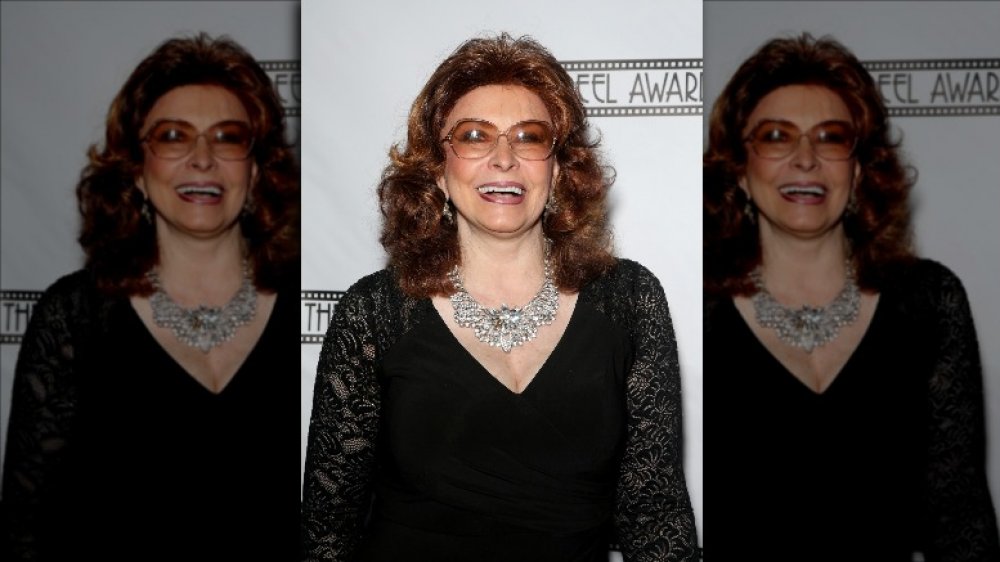 Gabe Ginsberg/Getty Images
Though her love affair with Cary Grant ultimately didn't last, it seems that even now, Sophia Loren has ultimately been happier with the life she's lived, rather than the path untaken. "At the time I didn't have any regrets, I was in love with my husband," Loren stated of her choice to stay with Carlo Ponti in an interview decades later (via The Guardian). "I was very affectionate with Cary [Grant], but I was 23 years old. I couldn't make up my mind to marry a giant from another country and leave Carlo. I didn't feel like making the big step."
As for Grant? He went on to marry twice after his marriage with Betty Drake ended — first to Dyan Cannon in 1965, with whom he had his only daughter, Jennifer, and then to British hotel impresario Barbara Harris in 1981, who he was with until his death in 1986. Aside from his marriages to women, Grant also purportedly had long-term relationships with men, which has since cemented him as an LGBTQ+ Hollywood icon.
While the affair between Grant and Loren might not have been meant to last forever, we can certainly say in hindsight that it was definitively one for the books.