M*A*S*H
Jamie Farr Is 89: From Hard-up Veteran Who Couldn't Buy a Proposal Ring to Happy Grandpa with a Ranch
Jamie Farr was once struggling to make ends meet after bouts of unemployment.
Even after finding love, he couldn't afford to buy an engagement ring to propose.
Now, the actor is 89 and lives a simple life away from the spotlight after years of making it big in the industry.
Jamie Farr, a beloved comedian in America, had various jobs as a delivery man, salesman, post office clerk, and maintenance man at a Chinchilla ranch while waiting for roles. Despite his hard work, he struggled to provide for his family for a time.
In pursuit of a better life, Farr joined the Army and was sent to postwar Korea and Japan after the Korean War ended. He eventually fell in love with a woman named Joy Richards, long before he became famous.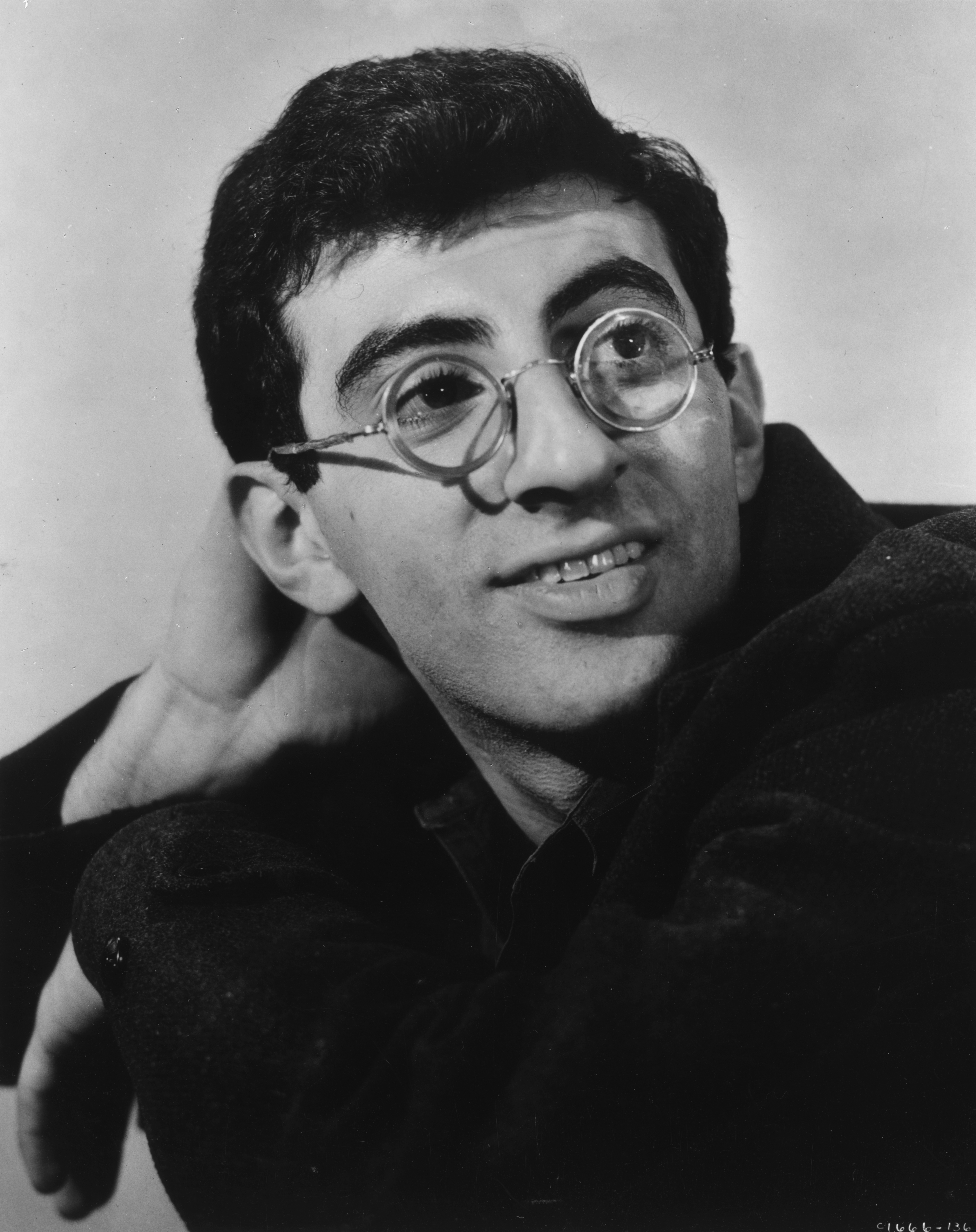 A portrait of Jamie Farr circa 1955. | Source: Getty Images
At the time, he was a 27-year-old struggling actor without work. Despite his circumstances, Farr took a leap of faith and proposed to Joy, saying, "I may not have everything, and you may be taking a chance on me, but why not take a chance on us?"
From that moment on, Farr was determined to do better. He married Richards on February 16, 1963, at the St. Nicholas Orthodox Christian Cathedral in Los Angeles.
The actor took a couple of odd jobs until becoming a regular on "The Danny Kaye Show" and "The Red Skeleton Show." He also appeared in "The Dick Van Dyke Show" and "The Chicago Teddy Bears."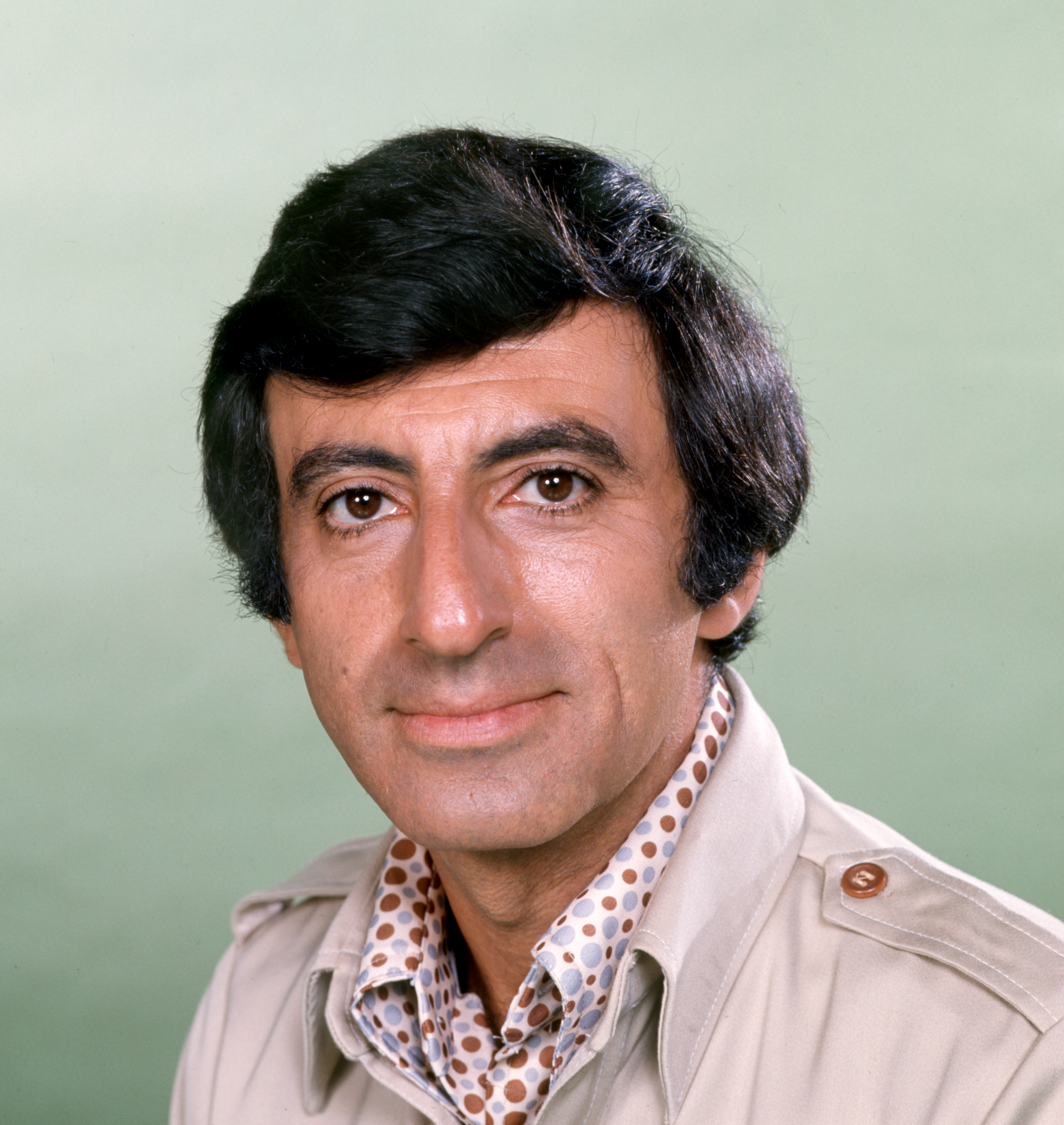 Jamie Farr for "M*A*S*H" circa 1972. | Source: Getty Images
How One Opportunity Opened Endless Doors
Farr received a call from "M*A*S*H" and anticipated a one-time guest appearance. He was cast as Corporal Klinger, a soldier who desperately requested a discharge from the army.
Corporal Klinger began wearing women's clothing in the hopes of being deemed mentally unfit for duty. The character quickly became popular with the audience, and Farr was invited back.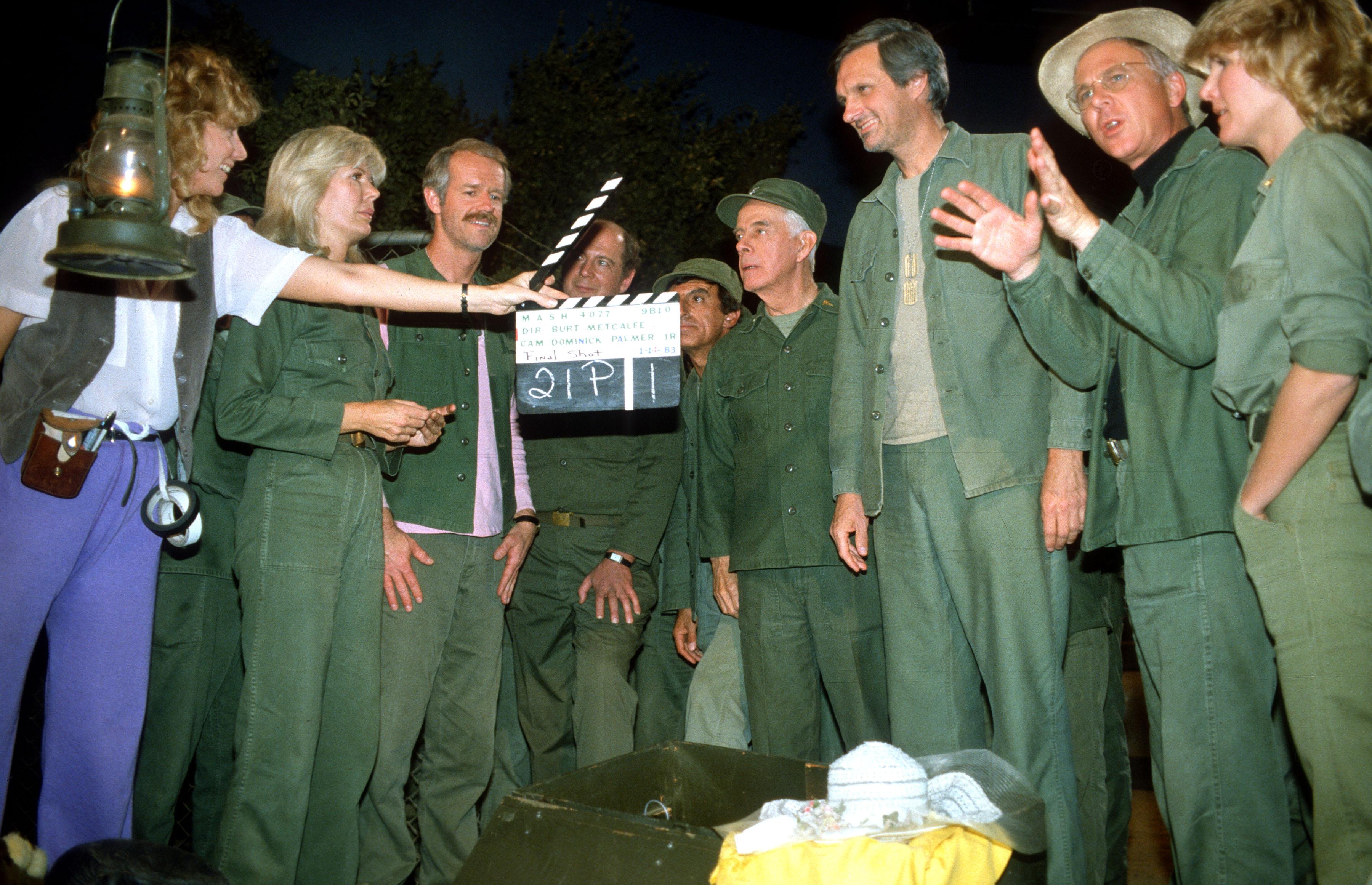 Loretta Swit, Mike Farrell, David Ogden Stiers, Jamie Farr, Harry Morgan, Alan Alda, William Christopher, and Judy Farrell on June 18, 1984 during the last episode of "M*A*S*H" . | Source: Getty Images
"It was just a one-day job," he once recalled. Farr wasn't a big-shot actor then, and he was having difficulty getting cast.
He took the role without knowing what he was getting into. He was asked to put on a Women's Auxiliary Corps (WAC) uniform, and he obliged.
When he got out to the set, everybody started laughing. When the cameras started rolling, they didn't know that an iconic character had just been born.
Jamie Farr on "M*A*S*H" circa 1977. | Source: Getty Images
In the show's first season, Farr was called back for six episodes. In its second, he was in half of the episodes, and by the third, Farr got an official contract.
"M*A*S*H" turned out to be one of the most significant projects in his career. He was in over 200 episodes and reprised his character for "AfterMASH" from 1983 to 1985.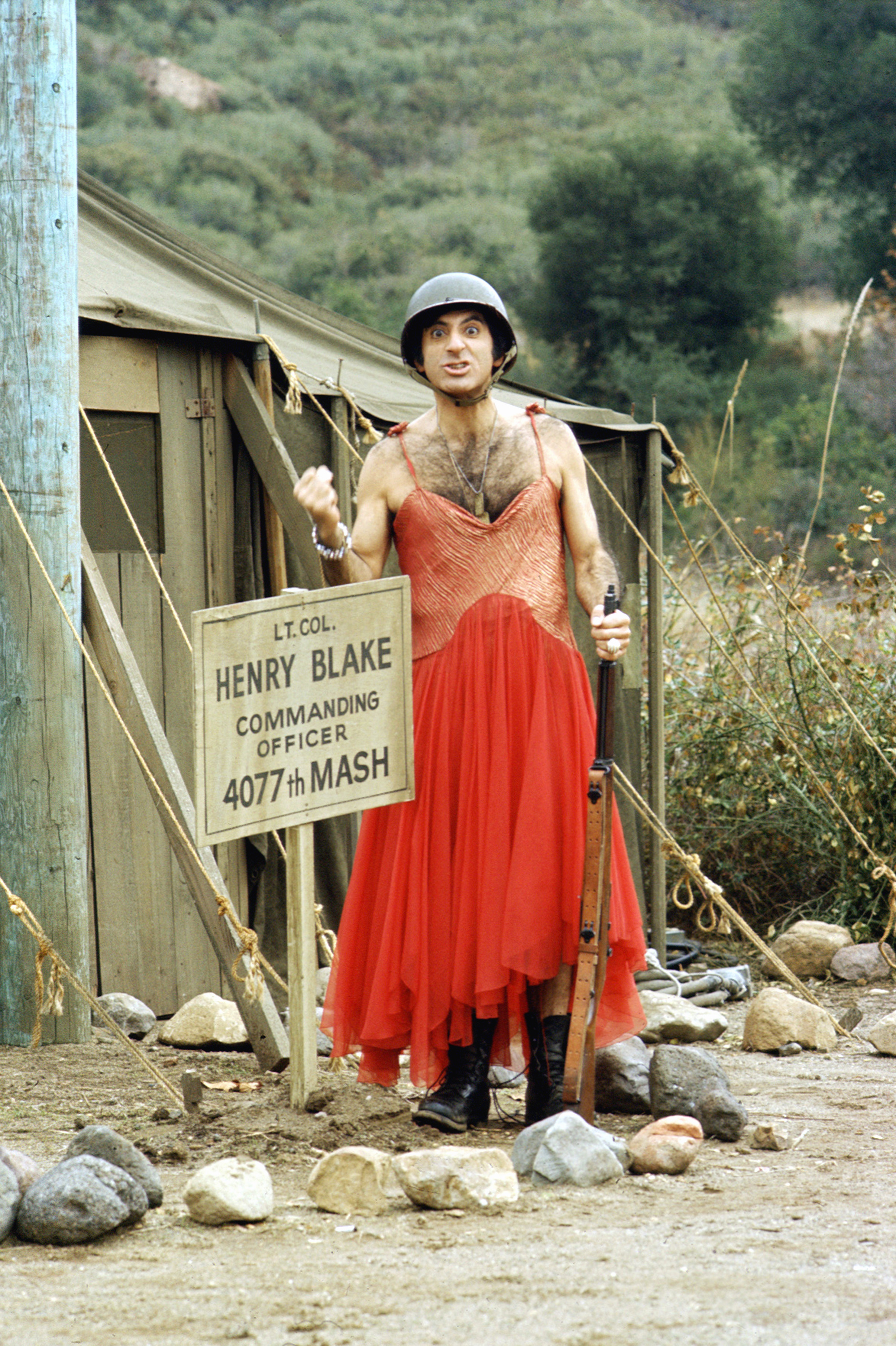 Jamie Farr on "M*A*S*H" circa 1974. | Source: Getty Images
After several seasons of the hit show, the earnings he received were sufficient to purchase a gorgeous ring for his wife, one he couldn't afford when they got engaged.
The ring was an exquisite 1.5-carat emerald surrounded by a beautiful setting. While dining with their children at their favorite restaurant, he presented the ring to his wife by having the manager serve it on a silver platter.
Farr isn't one to downplay his luck. He acknowledged how fortunate he was to have come across a production with a highly professional group of actors, talented writers, and the most respectable producers.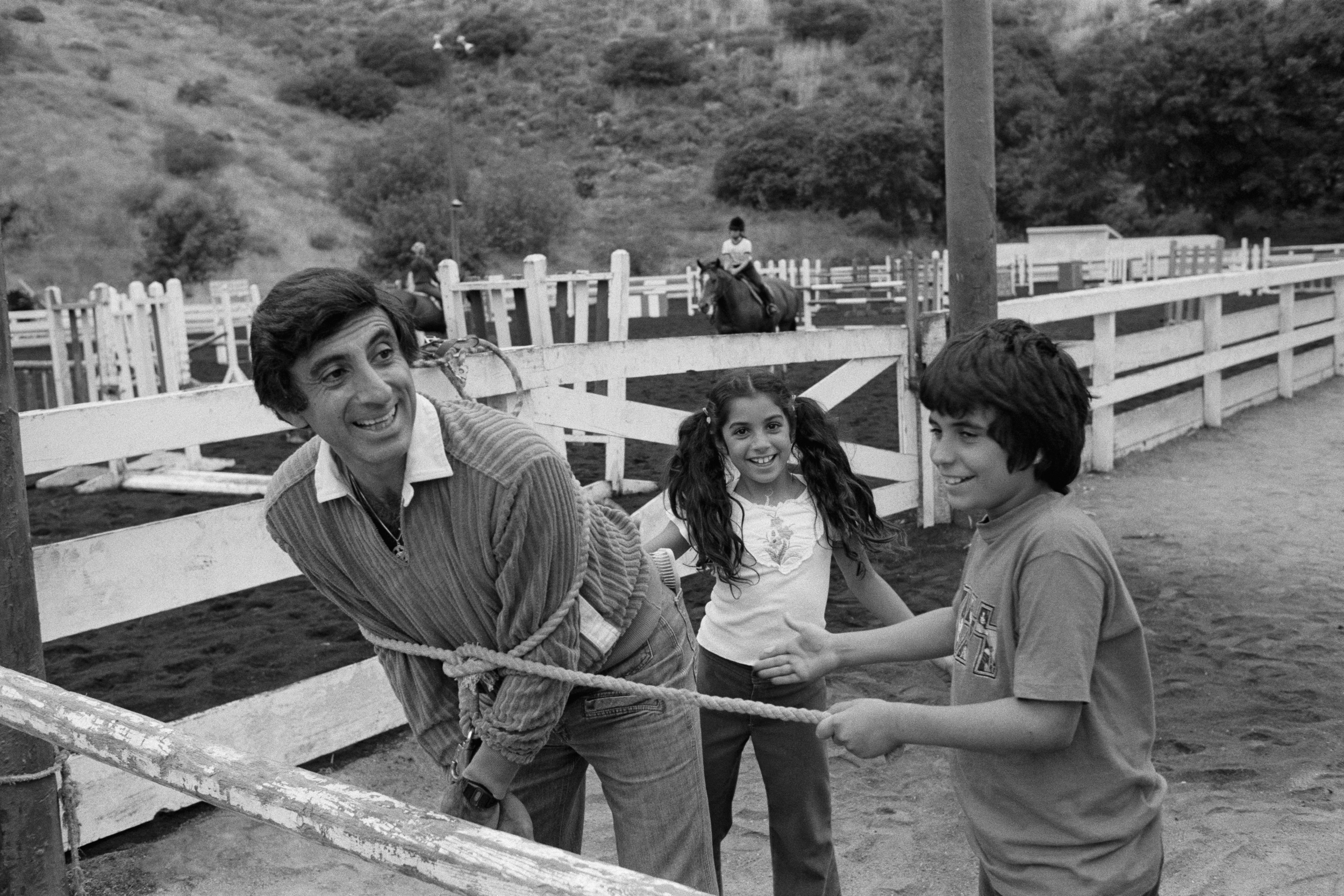 Jamie Farr and his children circa 1979. | Source: Getty Images
Speaking about his time on the show, he said, "It's the thing you dream about where you have the perfect cast and the perfect people running the show." Moreover, Farr was grateful that he no longer had to worry about paying his bills.
By 1979, Farr, his wife, and their two children, Jonas Samuel and Yvonne Elizabeth-Rose, were living in a vast property in a gated community in Bell Canyon, California. His children had everything they could possibly need and want, but Farr remained humble.
In 2018, they evacuated their home following the dangers caused by the Woolsey Fire.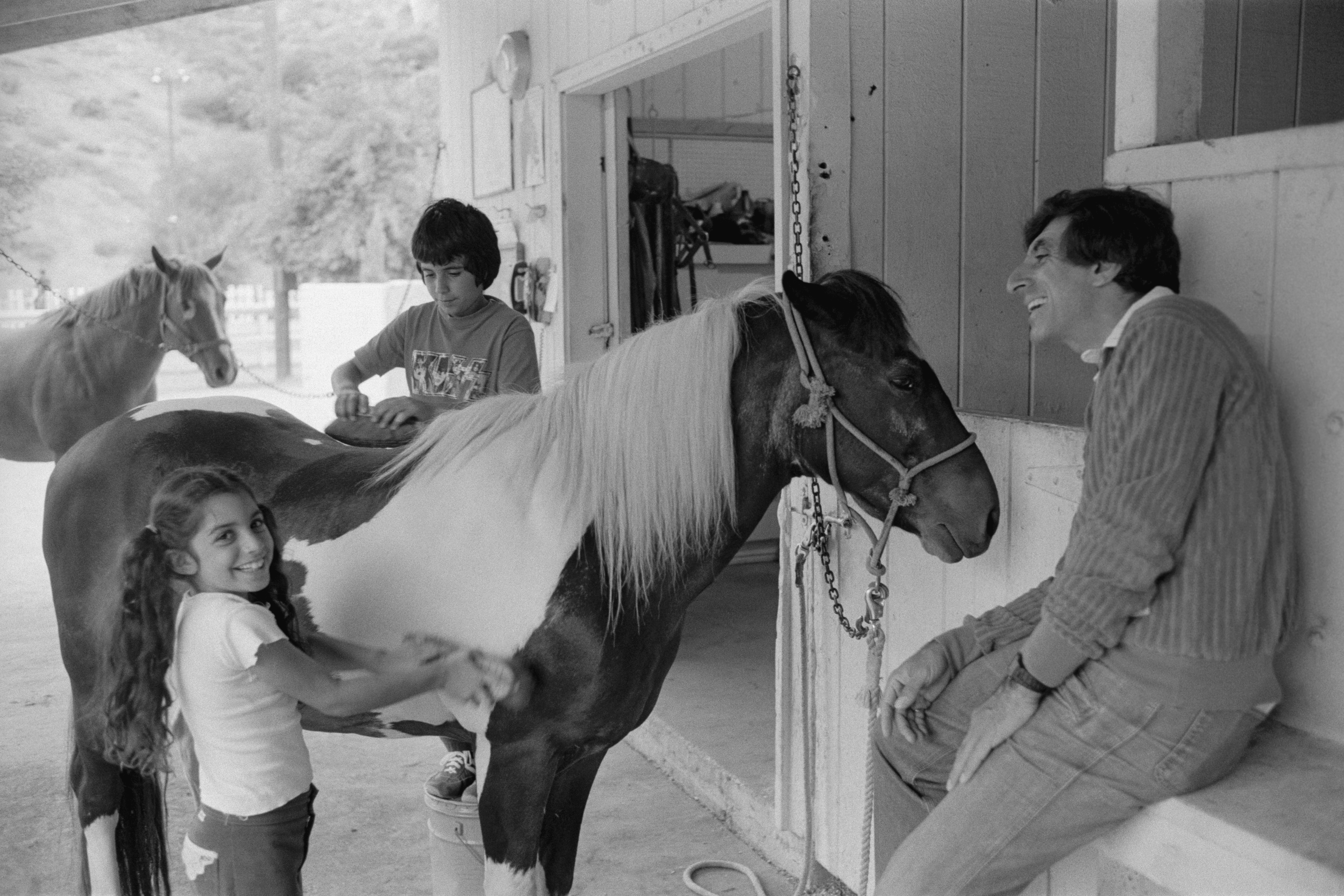 Jamie Farr and his two children at home circa 1979. | Source: Getty Images
His Quiet Life After Stardom
Farr's career accomplishments landed him his own star on the Hollywood Walk of Fame, which was unveiled in 1985. He continued to act long after "M*A*S*H" ended, his last credit being from "The Cool Kids," a TV series that ran from 2018 to 2019.
He and his family have remained in Bell Canyon for years. Their vast property features a large driveway, an elongated garage, a white and gray home, a large backyard pool, and an outdoor hut.
In 2018, they evacuated their home following the dangers caused by the Woolsey Fire. Despite the potential hazards the fire posed on their property, it was not harmed. They were able to move back home after it was deemed safe to do so.
Through the years, Farr has enjoyed all the good things in life with his wife and two children. While they've chosen to live quiet lives away from the spotlight, it was once revealed that Farr is also a proud grandfather.
2023 marks a special year for the family. Farr and Richards celebrated their 60th wedding anniversary in February, and today, July 1, marks the actor's 89th birthday.