In the immortal words of Al Bundy, "Let's rock." Everyone knew when Married with Children was on, the better to catch every episode. Fans especially knew it when they heard the intro to "Love and Marriage" performed by the legendary Frank Sinatra. He wasn't an official member of the Married… with Children cast, but the music was definitely a character in and of itself.
This show was hysterical. It revolved around the simple premise of letting this ruthlessly honest family exist and knock each other down a peg each week. Just thinking of Al's facial expressions today can inspire laughter. And while it has since become one of the most popular shows of the 90s, it wasn't always like that, because FOX was just starting up and didn't have the affiliate base of the Big Three to even reach the entire country. However, after completing its 6th season, the show reached peak popularity with a #29 Nielsen rating, in comparison to #142 for Season one. 11 seasons later we still love the Bundys and their crazy, politically incorrect adventures. All this to say it's time to revisit the Chicago suburbs to see what the Bundy cast is up to today. Alright, let's boogie.
Ed O'Neill (Al Bundy)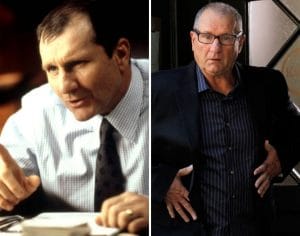 "Oh mighty one in the skies who created the mountains, the sea and beer.." Could they have created a funnier lead pop than Al Bundy? He sells women's shoes, and not even the pretty ones. But as Al fondly remembers his high school glory days, Ed O'Neill beautifully grounds this sitcom without totally stealing scenes. Instead, he is a perfect complement to his talented familial castmates. O'Neill would fulfill fan requests who wanted to see the Married with Children cast recreate famous moments, and make special occasion phone calls as Al Bundy on the condition that he could call them collect, in congruence with Al's cheapskate nature.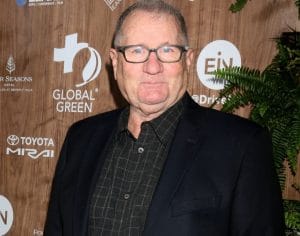 Ed was also a star football player, getting signed after college to the Pittsburgh Steelers, but being cut in training camp, unfortunately having to compete with fellow rookie defensive lineman "Mean Joe" Greene. Hopefully, he tossed Ed his jersey on his way out too.
After quitting substitute teaching, O'Neill's breakout role came in 1980 as a police detective in Al Pacino's Cruising. In the early '90s he had great success with some family-friendly flicks, like 1991's Dutch's and then the pee wee football comedy Little Giants, where he's the rival coach against Rick Moranis.
And in 2009 he once again joined the television hall of fame with a new character, Jay Pritchett in the longrunning, happier family sitcom, Modern Family. Today he's 75 years old, and has two daughters with his actress wife, Catherine Rusoff.
Katey Sagal (Peggy Bundy)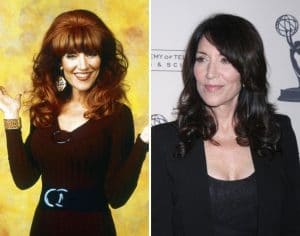 Peggy is Al's wife with plenty of quirks of her own. She gives Al some appropriate nags, getting on him about his job, hygiene, and even his poor sexual abilities. And she did it with style too, of which she actually created. Sagal made the choice that Peggy Bundy would dress in 60s-inspired clothing to parody the typical housewife of that time. For her audition, she brought her own red bouffant wig, and when she won the role, producers approved the image for the show. She definitely made the role her own.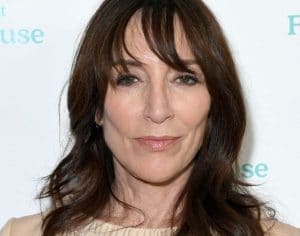 Katey Sagal's mother was a singer, and her father a television director who sadly suffered an accidental death on the set of the miniseries he was directing, World War III in 1981. The TV goliath Norman Lear also happens to be her godfather, and he actually introduced her parents.
Sagal's career began in 1973 when she worked as a backing vocalist for various singers, including Bob Dylan and Tanya Tucker. Then she became a member of Bette Midler's backup group The Harlettes. And she's even released three of her own albums, most recently in 2013.
Sagal's breakout role was a newspaper columnist in the series Mary starring Mary Tyler Moore. This role actually helped her transition into the cast of Married… with Children. In 1998, Simpson's Creator, Matt Groening, chose her to be the spaceship captain, Leela, in his new cartoon comedy, Futurama.
Then she teamed up with John Ritter for the sitcom, 8 Simple Rules in the early 2000s, before Ritter himself passed away suddenly. In 2008 she once again obtained a starring TV role, this time on FX's Sons of Anarchy. Little nepotism here, as she married the show's creator, Kurt Sutter, back in 2004. But no one's complaining; Sagal owned that role.
Most recently she replaced Roseanne as Dan Connor's new love interest in The Conners. Today Sagal is 67 years old and right on cue, she's filming another starring role in the show, Rebel, from the creators of Grey's Anatomy.
Amanda Bearse (Marcy Rhoades)
Marcy Rhoades is the Bundys' next-door neighbor who has it out for Al, even though she's Peggy's best friend. Fans loved seeing her go after Al; she often protested Al's National Organization of Men Against Amazonian Masterhood group – with her own group, Feminists Against Neanderthal Guys.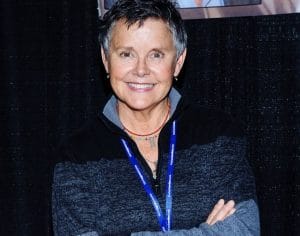 On the set of Married… with Children, she wasn't just a cast member. In addition to playing Marcy, Bearse also directed a whopping 31 episodes, highlighted by season 11's "The Stepford Peg,"
Bearse broke onto our radar with a starring role in 1985's cult classic Fright Night. She hadn't acted since 2013 before returning for the cinema blockbuster, Sky Sharks in 2020. Bearse is in her early 60s, and married her partner Carrie since 2010. Ed O'Neill and David Faustino were the only original cast members not invited to her wedding because Bearse was afraid they would laugh at the sight of "two women in tuxedos," which during a 2013 interview O'Neill admitted he would. Can't take the Al out of Bundy.
David Faustino (Bud Bundy)
Bud is great as the creepy little bro from hell archetype, whom Kelly just loves to beat up on because he's also the loser brother who has zero luck with the ladies and is really awkward. His younger brother Michael made many guest appearances on Married… with Children, including a Season 11 episode David co-wrote, entitled "T*R*A*S*H."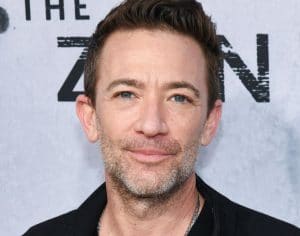 Faustino began acting in 1980 with an episode of Little House on the Prairie. Much of Faustino's post-Bundy jobs have been either guest-starring as Bud Bundy, or as David Faustino himself. He hasn't a great live-action job, but pivoted well, becoming quite successful with voice acting. Most recently he played a villain in 28 episodes of the How to Train Your Dragon spinoff series, Dragons: Race to the Edge.
Did you know Faustino was also in the rap game under the name D' Lil. His single called "I Told Ya" got some airplay in 1992. Then in 2008, he co-wrote an electronica album titled Hollowdreams. In November 2015, his girlfriend Lindsay Bronson gave birth to their daughter, and Faustino, who is currently 47 years old, is now working on a new cartoon called Hollywould.
Ted McGinley (Jefferson D'Arcy)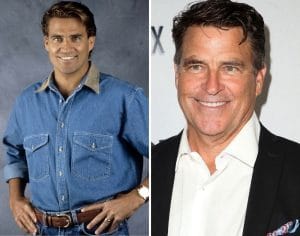 Jefferson marries Marcy for financial purposes as since he's young, unemployed, and lazy, But at least Marcy gets herself a young boytoy. Additionally, Jefferson gives Al a nice buddy next door.
Ted McGinley got started with a bang in 1980, as Roger Phillips, the nephew of the Cunninghams on Happy Days for the final few seasons. And then he joined the hit primetime soap Dynasty as Clay Fallmont, where he and other warring families struck gold, or rather, struck oil.
Besides his part in the Married… with Children cast, pop culture also knows McGinley as the quintessential jock in 1984's Revenge of the Nerds. He fit so perfectly because he kinda was that guy in college. At USC, McGinley was captain and two-time MVP of the water polo team.
McGinley married actress Gigi Rice in 1991 and the pair have two sons. Today he's in his early 60s, and still very active, also voice acting like Faustino, as McGinley is in 54 episodes of Transformers, Robots in Disguise.
Christina Applegate (Kelly Bundy)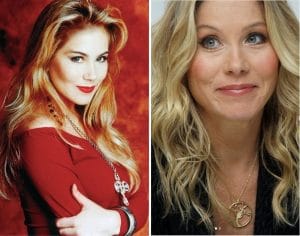 Kelly Bundy is the stereotypical ditsy blonde, into fashion and pushing her father's buttons, but Al deserves it and serves it right back. The back and forth between these two was possibly the best in the show. And Applegate was stellar, and not bad to look at either. Certainly becoming one of the biggest attractions to this sitcom.View this post on Instagram
Christina Applegate was born into show business and she accompanied her actress mother Nancy Priddy on Days of Our Lives before she could even walk. Nancy even joined the Married… with Children cast for an episode in season four. At just 12 years old, she played young Grace Kelly in the television biopic titled after actress-turned-princess, while Cheryl Ladd played an aged Grace.
In 1991, she had her biggest film role to date, taking care of her siblings in, Don't Tell Mom the Babysitter's Dead. Then in the early 2000s, her titular role in the series Jesse concluded after just 2 seasons, and she went back to the big screen, co-starring with Cameron Diaz in The Sweetest Thing. Then she ended up becoming Veronica Corningstone in the great comedy Anchorman, She and Will Ferrel were fantastic together.
She's currently starring in a solid series on Netflix called Dead to Me and if you're looking for something new to watch, give it a go. In 2008, she was diagnosed with an early stage of breast cancer and chose to undergo a double mastectomy, as her mother is also a breast cancer survivor and Applegate suffers from a genetic trait that easily triggers the cancer. Surely a tough time, we're so glad today she's 49 years old and currently cancer-free and still delivering some wonderful projects for us to enjoy.