Uncategorized
Princess Diana Thought Elizabeth Taylor Was 'Stuck Up' and Dreaded an Evening With Her
Princess Diana's life in the royal family wasn't as glamorous as it looked on the outside. Still, her role allowed her to meet many well-known celebrities, political figures, activists, and more. During one of the princess' first royal engagements, she spent an evening alongside actress Elizabeth Taylor. Diana wasn't thrilled with the British icon, despite Taylor's adored reputation.
Princess Diana struck up friendships with notable celebrities throughout her life
When Prince Charles and Princess Diana wed in 1981, her life permanently changed. Diana was a nobody until she married Charles. She and the prince ran in the same social circles, but Diana wasn't anywhere near as well-known. Throughout her years as a royal, though, Diana interacted with various high-profile people — some of whom she struck up close friendships.
When Diana and Charles became engaged, Grace Kelly reached out to lend a hand. According to Vanity Fair, Princess Grace, who had married the Prince of Monaco, gave Diana a pep talk in the bathroom, jokingly telling her that life will "only get worse."
Diana also became close friends with famed musician Sir Elton John, as the two were strong advocates of helping those affected by HIV/AIDS. Diana also became friends with Tom Hanks and Rita Wilson, as well as Liza Minelli.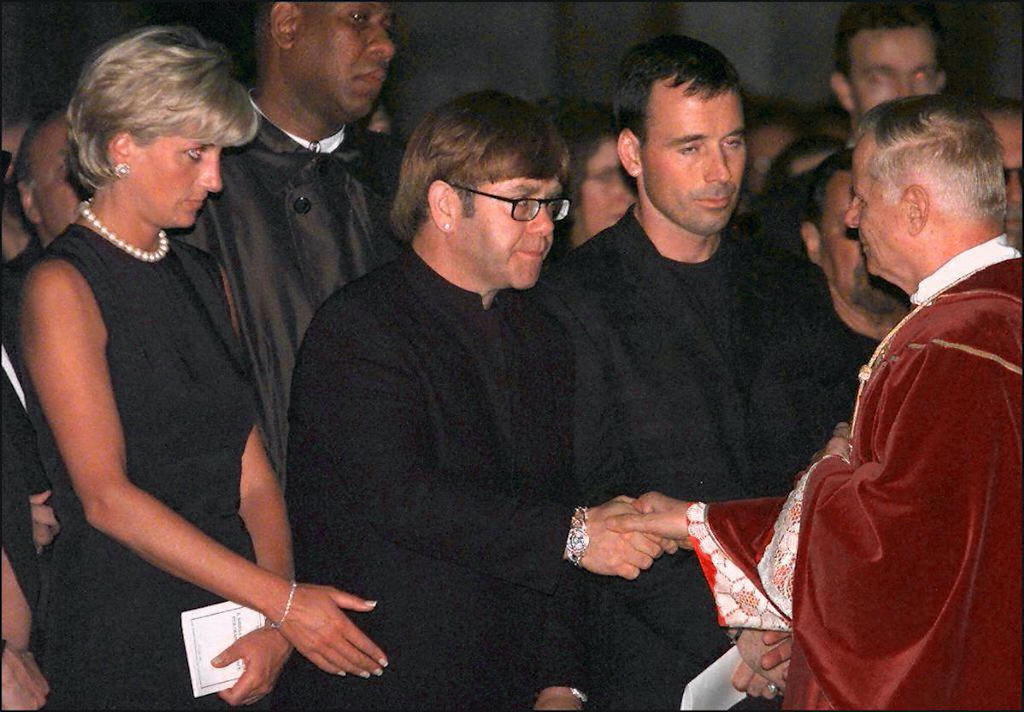 Princess Diana didn't like her first meeting with Elizabeth Taylor
Someone who didn't rank so highly on Diana's list, though, was none other than icon Elizabeth Taylor. Liz Taylor was an actress, businesswoman, and humanitarian. By the time she and Diana met, Taylor was one of the most famous women in entertainment. But Diana didn't enjoy her even with the actress. She recalled to royal biographer Andrew Morton that it was difficult to get through the night.
"[One of] the very first royal [engagements] was with Elizabeth Taylor," Diana revealed in her recordings. "I was pregnant with William and it was agonizing because I didn't find Elizabeth Taylor very easy to talk to. I thought she was stuck up. I'd hoped she'd help me out because she'd been on the "stage" more than I had."
Diana also recalled wearing a faux fur coat that night. Many people believed it to be real, and it resulted in damaging her reputation. The entire night was seemingly a disaster, though Diana recalled getting through it "feeling amazed," presumably at the way she'd been able to handle it.
Diana had a harsh introduction into the royal family
Diana's entrance into the royal world wasn't smoot. It was engagements such as the evening with Elizabeth Taylor that only made her dread the role more. She also recalled in her recordings that, not long after the Liz Taylor interaction, she had to make a speech. Diana wasn't comfortable with speeches. She said she was "sh*t scared" of the event.
Charles didn't have much patience for Diana, which only added insult to injury. Diana once told Andrew Morton that it took her "six years to get comfortable" in her royal skin. Eventually, though, she went from scared and timid to one of the most memorable royals of all time.