Uncategorized
Priscilla Presley Gets Brutally Honest About Why She Had to Divorce Elvis
The 73-year-old said the star couple lived "in a bubble."
It's no secret that Elvis and Priscilla Presley had one of the most iconic relationships of the 20th century. From their eight-minute wedding ceremony in 1967 to their split just six years later, the public eye never left this famous pair.
So what led to the pair's tumultuous divorce in 1973? In a 2016 interview with the U.K. talk show "Loose Women," Priscilla opened up about what it was like to meet Elvis as a young teenager and the challenges they faced during their brief marriage.
Born Priscilla Beaulieu, the model and actress met Elvis Presley when she was just 14. He was serving in the U.S. Army in West Germany at the same time as Priscilla's father, a U.S. Air Force officer. Elvis was 10 years her senior and already an internationally known rock star.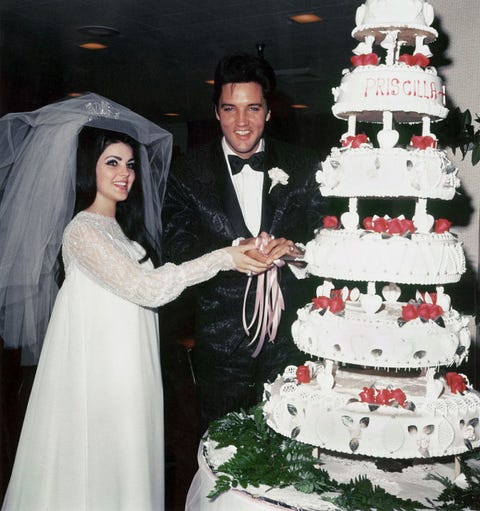 The couple married when she was 21 and moved to his home in Memphis—a transition that proved to be difficult.
"Moving into Graceland, he already had his inner circle," Priscilla revealed. "Of course they embraced me, but I never realized that that was it. We didn't go out. He didn't like eating in restaurants because people would take pictures of him and he didn't want to be shot…putting a fork in his mouth."
"We literally lived in a bubble," she added.
During their six years of marriage, Priscilla went to great lengths to maintain what she calls "mystique" in the relationship. Elvis never saw her without makeup or while she was getting ready.
"There are things you keep to yourself," she explained. "He never wanted to see me getting dressed. He wanted to see the result of getting dressed."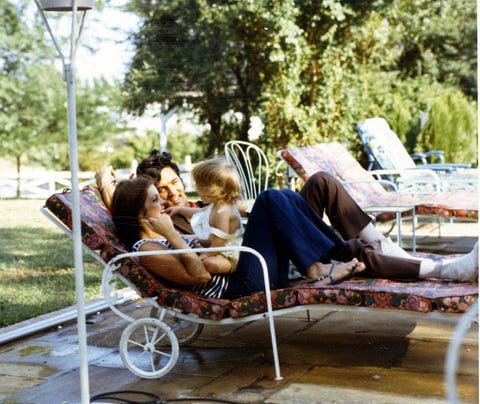 Priscilla and Elvis at home with daughter Lisa Marie in 1968.GETTY IMAGES
Even though Elvis was the love of her life, Priscilla said she became lost living "his life": seeing the movies he wanted to see, listening to the music he liked, and going to the places he wanted to visit. She hadn't lived her teenage years "as a normal girl." Ultimately, she chose to leave Elvis because she "needed to find out what the world was like."