Uncategorized
See the Cast of 'Married with Children' Reunite After 17 Years
They look exactly the same!
— — "Married With Children" ended in 1997 after an 11-year run, during which the show broke boundaries in the 1990s and paved the way for future comedies to be extra raunchy and extra, extra funny.
On Tuesday, the cast of the game-changing show got back together to honor Katey Sagal as she earned her star on the Hollywood Walk of Fame in Los Angeles.
The cast has since gone on to star in a slew of hits, individually — Sagal on "Sons of Anarchy," Ed O'Neill on "Modern Family," and Christina Applegate in a bunch of movies such as "Anchorman."
Sagal, O'Neill and the rest of the Bundy family didn't miss a beat and looked almost the same as when the show ended almost two decades ago.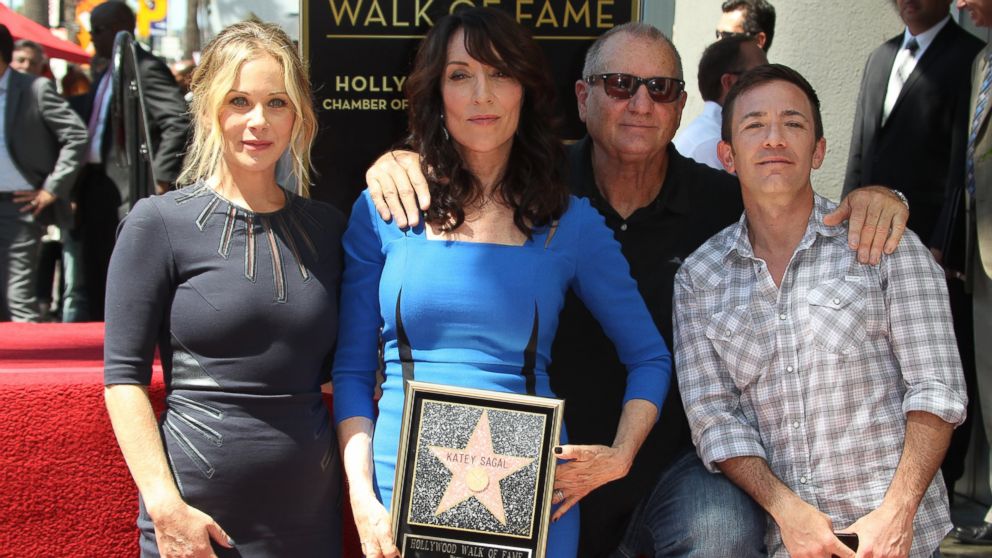 "I'm gonna say something that's never done much in Hollywood, I'm going to say something nice about my ex-wife," O'Neill said on the Walk of Fame podium. "I met Katey in 1986. We were both trying out for the parts of Al and Peg Bundy on 'Married With Children.' … We grew together as a cast and good friends and we see the whole family is here today. I was there when Katey won the Golden Globe for 'Sons of Anarchy.' I was proud of her before. I was proud of her then and I'm proud of her today."
Sagal added, "When I was a kid, my parents used to always tell me I was too much in a loving way. … I felt everything very deeply, I took everything very personally."
The acclaimed actress said she spent a good part of her younger years trying to calm herself down.
"Then, I became an actor and I found a place for all of that," she added. "What began as a self conscious flaw, became an asset."