Uncategorized
'The Andy Griffith Show': Are Any of the Main Cast Members Still Alive?
Without question one of the most enduring comedies in television history, The Andy Griffith Show boasted a top-notch cast of actors including Griffith himself, Don Knotts, and Ron Howard who infused their characters with folksy likeability and personality. Over 60 years later, the classic show regularly continues to capture new generations of viewers.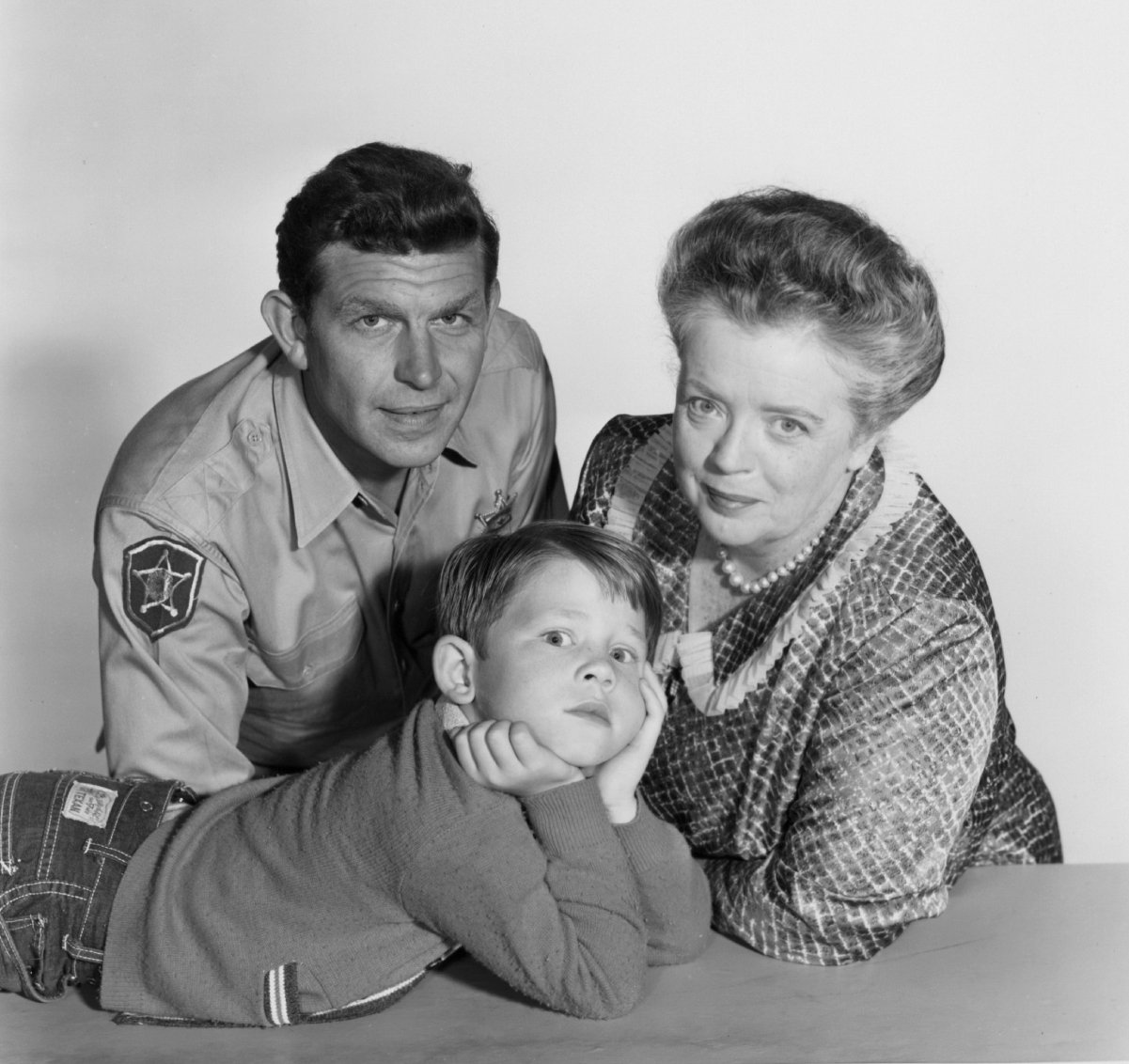 Find out which cast members are still alive, as well as a few other details about the unforgettable cast that gave the town of Mayberry its heart.
ANDY GRIFFITH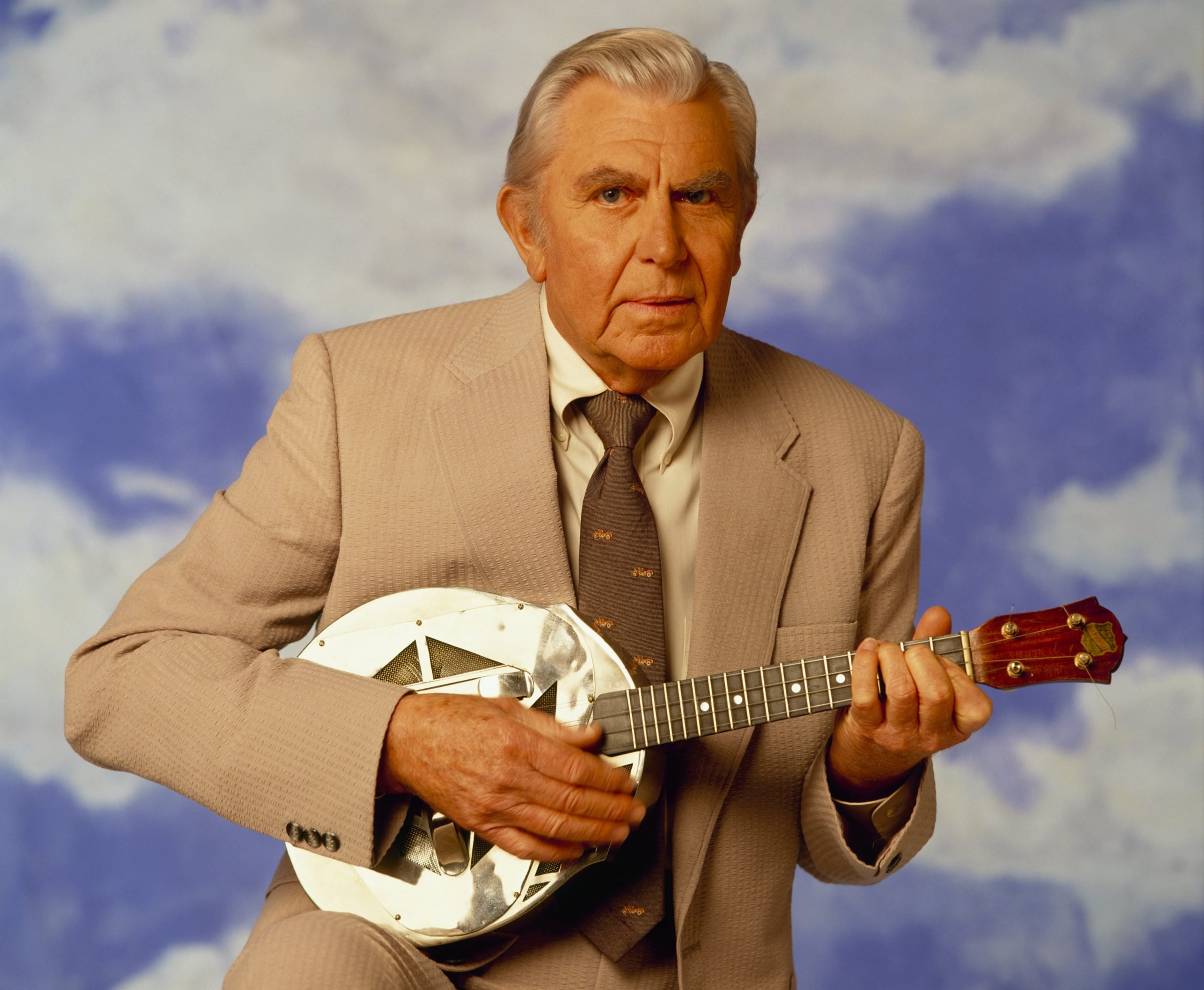 Born Andy (not Andrew) Samuel Griffith on June 1, 1926, the future star would throughout his life have conflicting feelings about the hometown in which he was born: Mount Airy, North Carolina. 
While for many years the actor would reject claims of his birthplace in any way resembling the Griffith Show's Mayberry, he embraced the notion as he entered his 70s. "I'm proud to be from Mount Airy. I think of you often, and I won't be such a stranger from here out," he said at the ceremony "dedicating an eleven-mile stretch of US Highway 52 in his honor," author Daniel de Visé wrote in Andy and Don: The Making of a Friendship and a Classic American TV Show.
After the Griffith Show ended in 1968, its star would face numerous challenges finding another series as successful as his first. Until Matlock. The courtroom drama debuted in 1986 and injected new life into Griffith's career. It ran until 1995. 
Griffith died on July 3, 2012, of a heart attack at age 86.
DON KNOTTS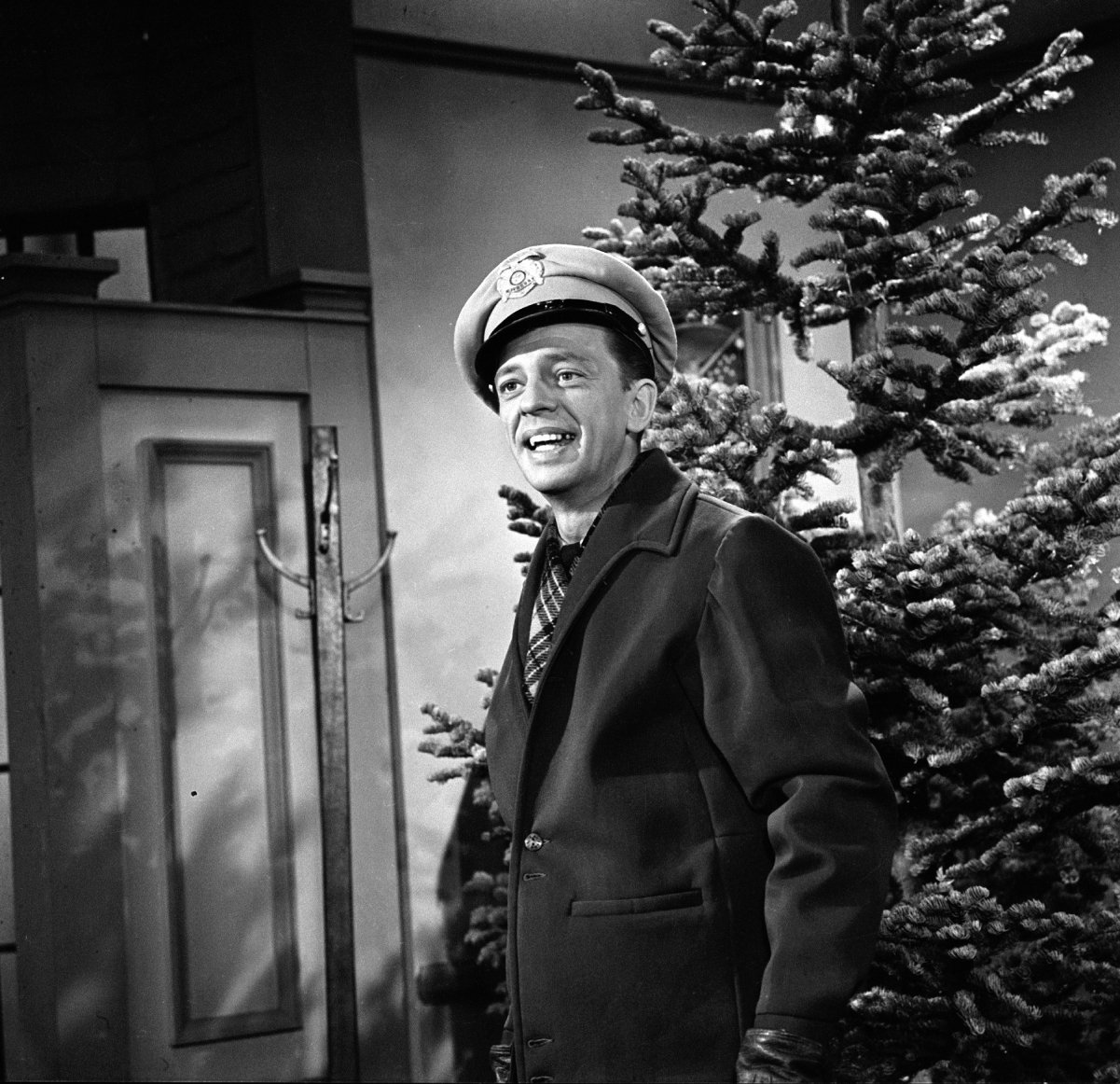 Knotts was considered by many Griffith Show fans – and Griffith himself – as the heart and soul of the classic comedy. Jesse Donald Knotts was born on July 21, 1924, in Morgantown, West Virginia. He would go on to earn five Emmy awards for his iconic role as Deputy Sheriff Barney Fife on the series.
"When Don joined the company," Griffith told the Television Academy Foundation (TAF) in 1998, "the second episode was called 'Manhunt,' and I knew by that episode that Don should be the comic and I should play it straight for him and that made all the difference."
A natural comic, Knotts stole every scene in the 1960s show and on his second-most memorable television series, Three's Company, as goofy landlord Mr. Furley.
He died of lung cancer at age 81 on February 24, 2006, with his family – and old friend Andy Griffith – by his side.
RON HOWARD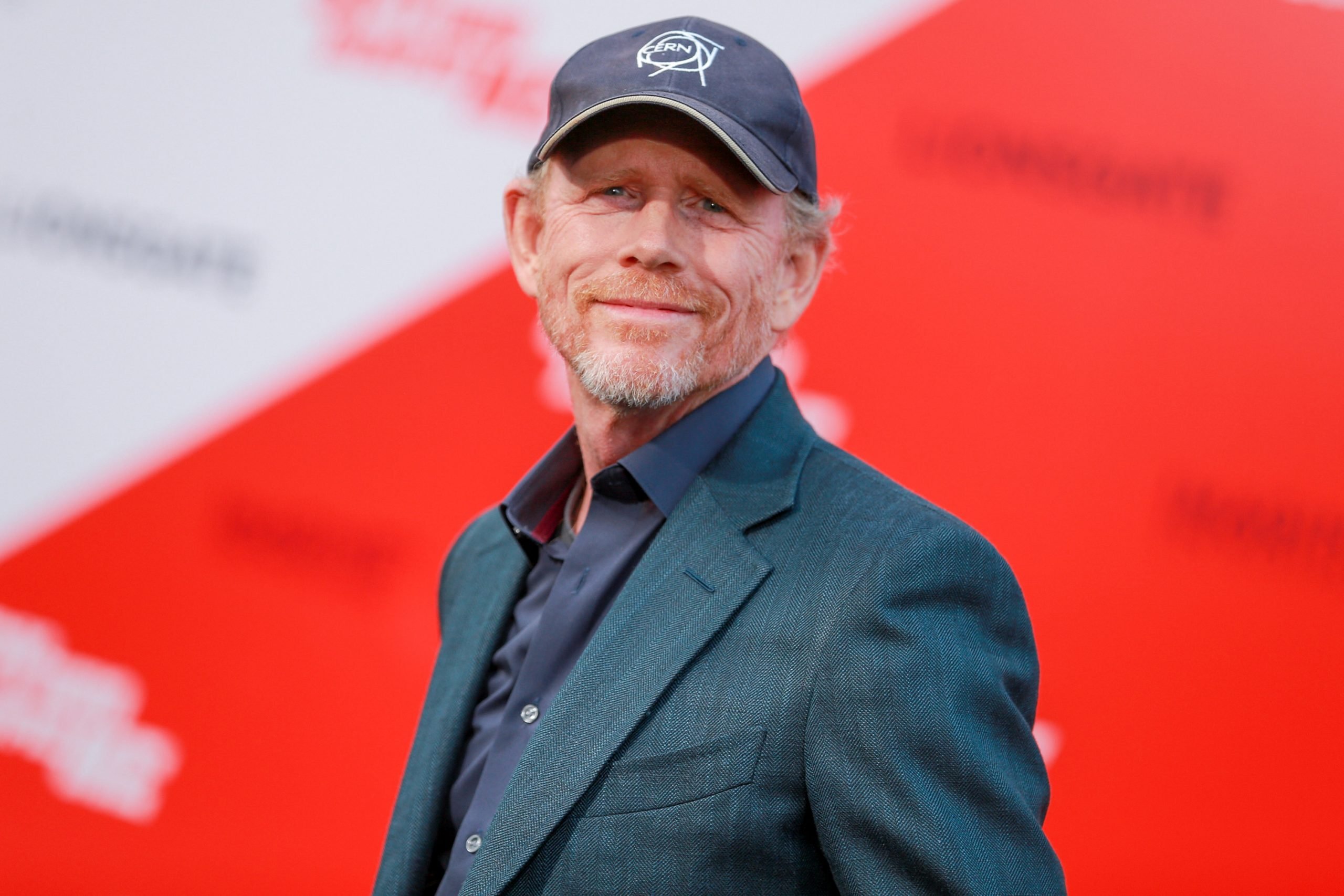 Born in Duncan, Oklahoma, to actors Rance and Jean Howard on March 1, 1954, Ronald William Howard proved his acting chops when at age 6, he began his portrayal of Opie Taylor on the Griffith Show. Years later, he hoped to finally shake the apple-pie image of the younger Taylor and took on his next big role: that of the teenaged and nearly equally clean-cut Richie Cunningham on Happy Days. Eventually, Howard left the ABC comedy to pursue his dream of filmmaking. 
His feature-film debut, Grand Theft Auto, caught the attention of movie-goers, followed by his next big-studio releases Splash and Night Shift. Howard went from success to success with the films Parenthood, Apollo 13, and Ransom. In 2002, his hard work was rewarded with Best Director and Best Picture Oscars for A Beautiful Mind, which he told TAF was "a relief."
"I'd kind of been in the hunt a few times," he said. "And I hadn't gotten the nominations. In other instances, it involved where we'd gotten the nominations, like for Apollo 13, and didn't win. So, it was a huge relief."
Howard is alive and well, releasing the film Hillbilly Elegy in 2020 and more recently announcing he is executive producer on an upcoming documentary of renowned television chef Julia Child. He and his brother Clint, who also made brief appearances on the Griffith Show, will release a joint memoir called The Boys, which publishes in Oct. 2021. Howard just marked his 46th year of marriage with his wife, Cheryl.
FRANCES BAVIER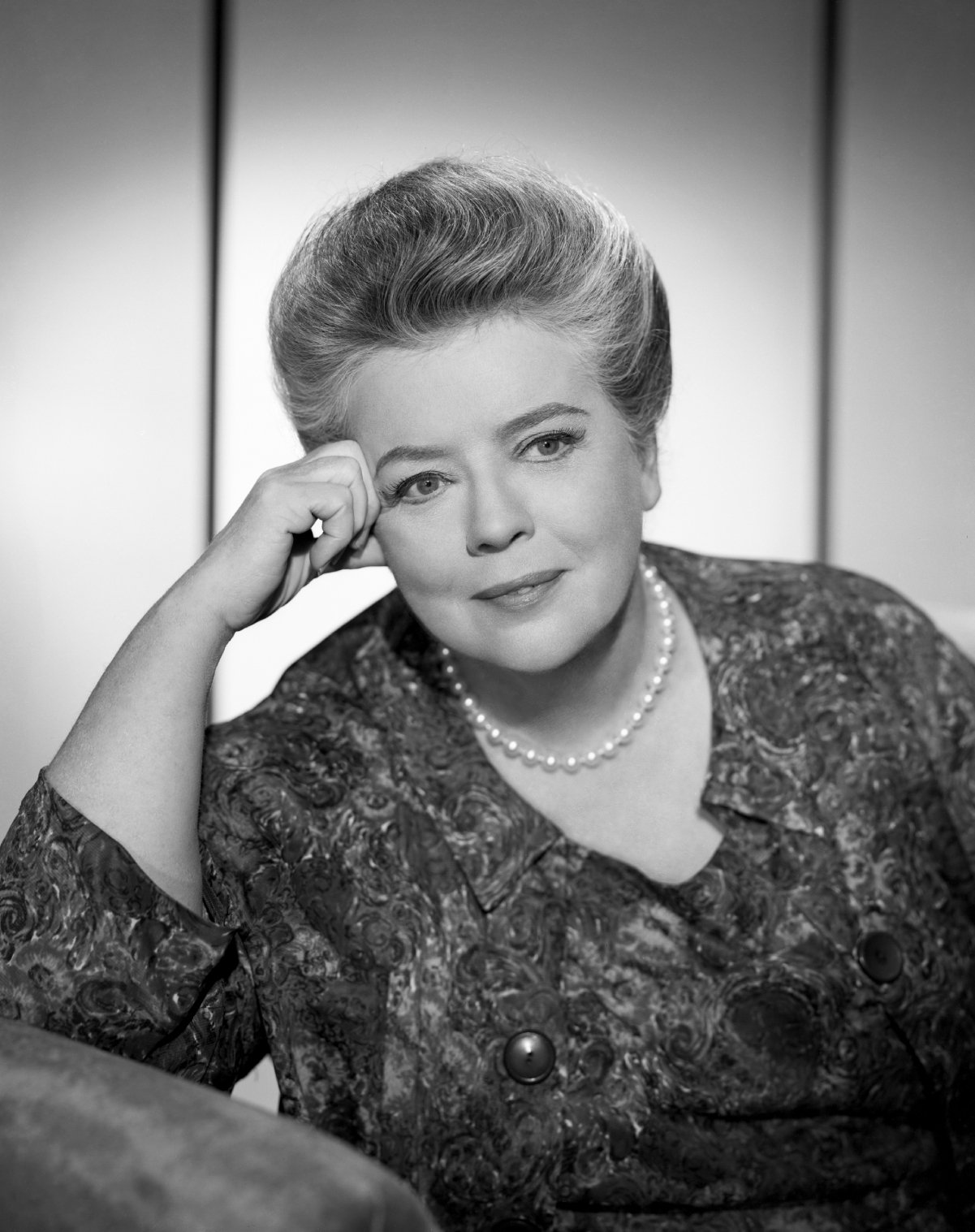 Born in New York City on December 14, 1902, Frances Elizabeth Bavier graduated from the American Academy of Dramatic Arts in 1925 and named herself in the theater. She eventually joined the cast of the Griffith Show in 1960.
Described as very "professional" by Howard and other cast members, Bavier refused to participate in the show's reunion television movie Return to Mayberry in 1986. She retired in Siler City, North Carolina, a small town much like Mayberry, and died on December 6, 1989.
HOWARD MCNEAR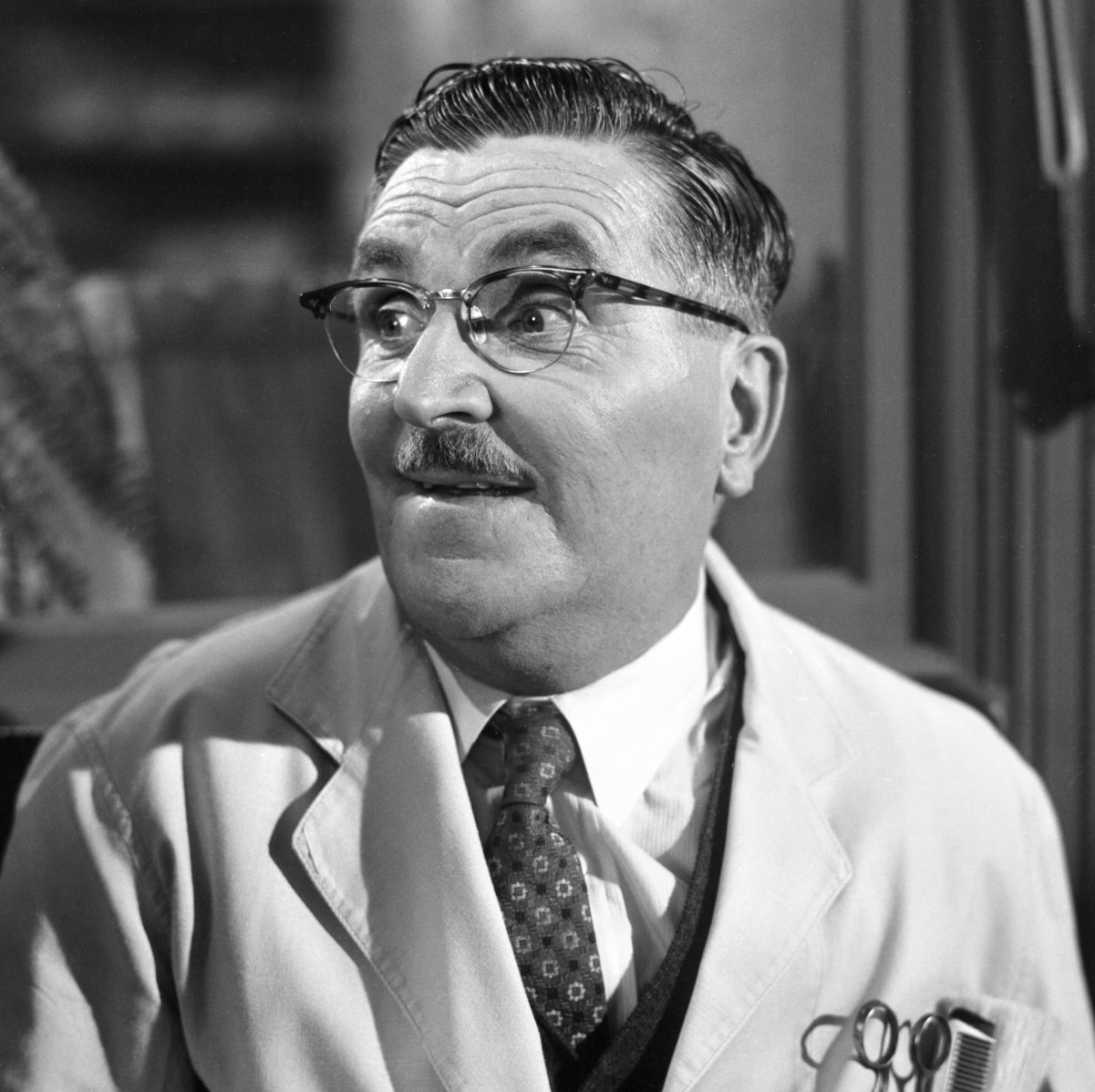 The second Floyd the Barber on the Griffith Show, McNear had already established himself as a thoroughly solid character actor in various Hollywood films and in radio drama in the 1940s and '50s. The actor, born Howard Terbell McNear on January 27, 1905, achieved fame as the three-worded character on Griffith.
"Howard McNear was brought into the show during its first year and stayed with it until his death in 1967," Richard Kelly wrote in his book The Andy Griffith Show. "His portrayal of Floyd the barber was unquestionably one of the finest comic characterizations in television."
After a 1963 stroke, McNear returned to work on The Andy Griffith Show in 1965. He eventually had another stroke that ended his life on January 3, 1969.
"He was with us about two years after that before he died," Griffith told Kelly. "Finally poor Howard died. I'm sorry because there was never anyone like him. Kind, kind man."
JIM NABORS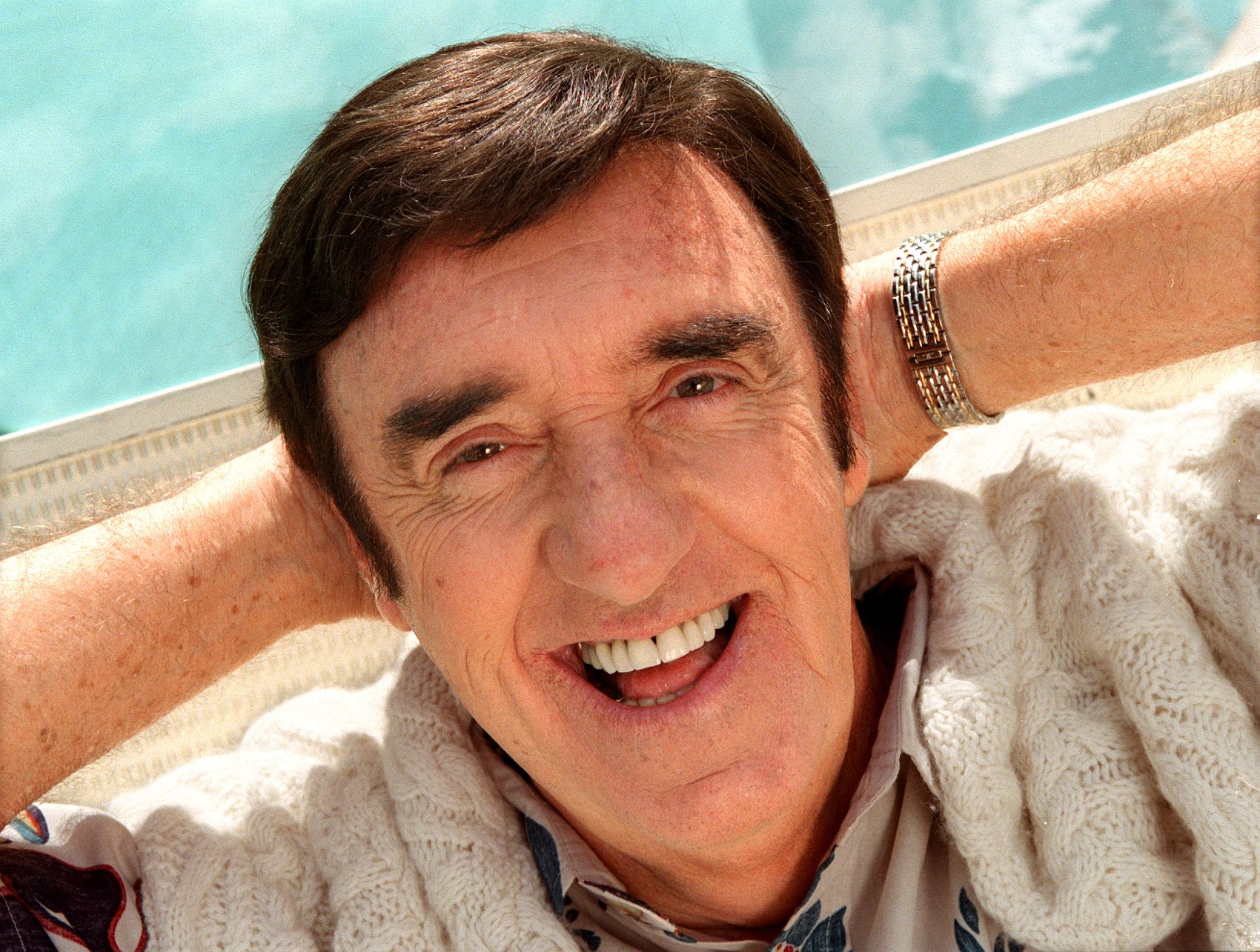 James Thurston Nabors, who portrayed affable and naive Gomer Pyle on the series, was born in Alabama on June 12, 1930.
He joined the Griffith Show cast in the early 1960s. Griffith had seen Nabors' nightclub act showcasing his comedic talents and, although Nabors had no acting experience, insisted he become part of the show.
The character of Gomer was so popular, Nabors eventually left the Griffith Show in 1964 when he was offered his own sitcom, Gomer Pyle, U.S.M.C., which ended its run in 1969. The actor made frequent appearances on multiple variety shows.
He owned a macadamia nut plantation in Hawaii, where he lived for decades, and where he died on November 30, 2017, at age 87.
ANETA CORSAUT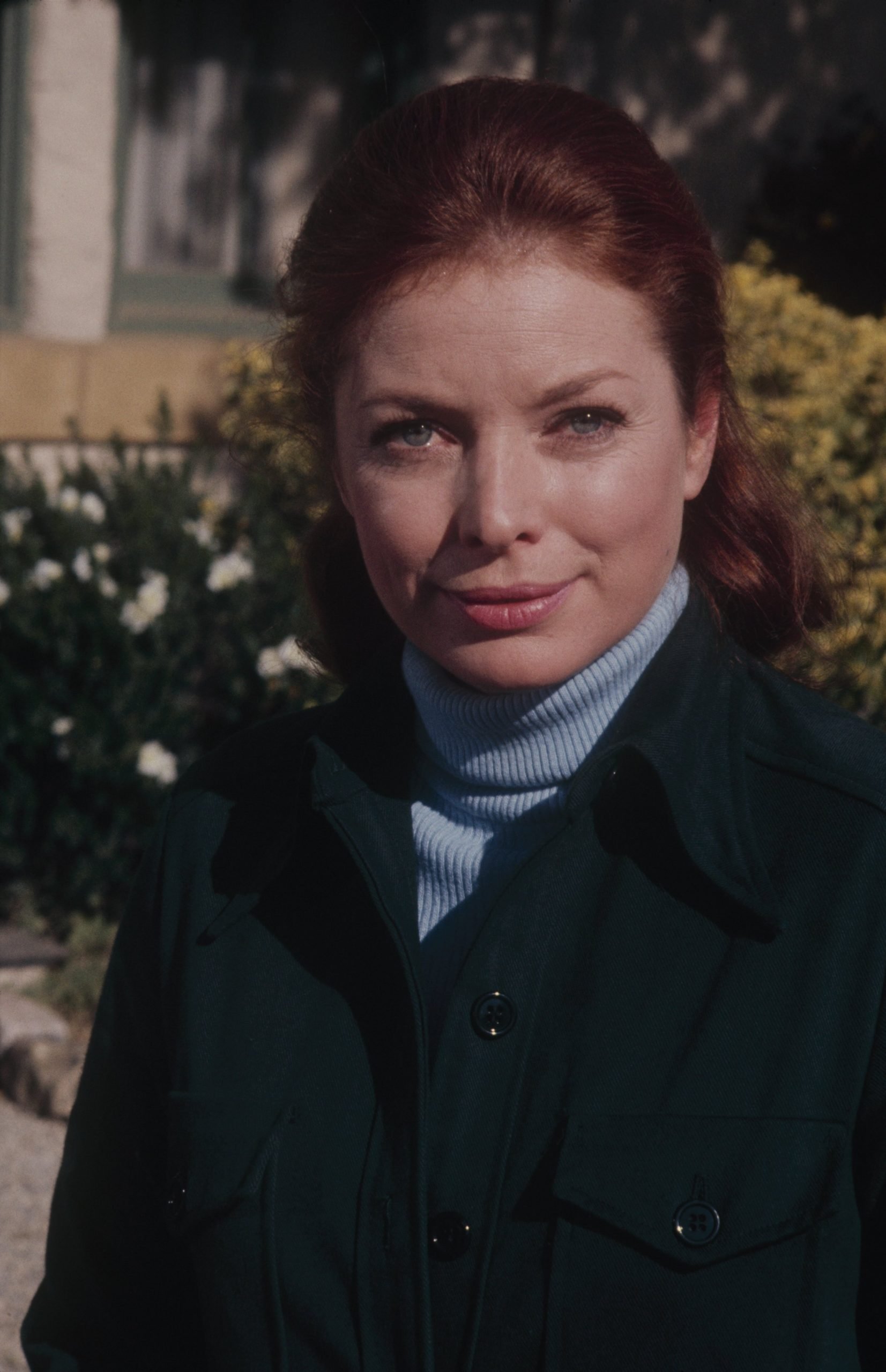 Born on November 3, 1933, in Kansas, Aneta Louise Corsaut's first major role was alongside Steve McQueen in 1958's The Blob. But her most recognizable part was as Sheriff Andy Taylor's girlfriend Helen Crump. She made her debut on the Griffith Show in 1963 and once it was clear her character worked with the cast and with viewers, Corsaut remained on the show until its end in 1968. It was rumored that she and Griffith had had a years-long affair during the show's run.
She also appeared occasionally on Griffith's other hit program, Matlock. Corsaut died on November 6, 1995, of cancer.
GEORGE LINDSEY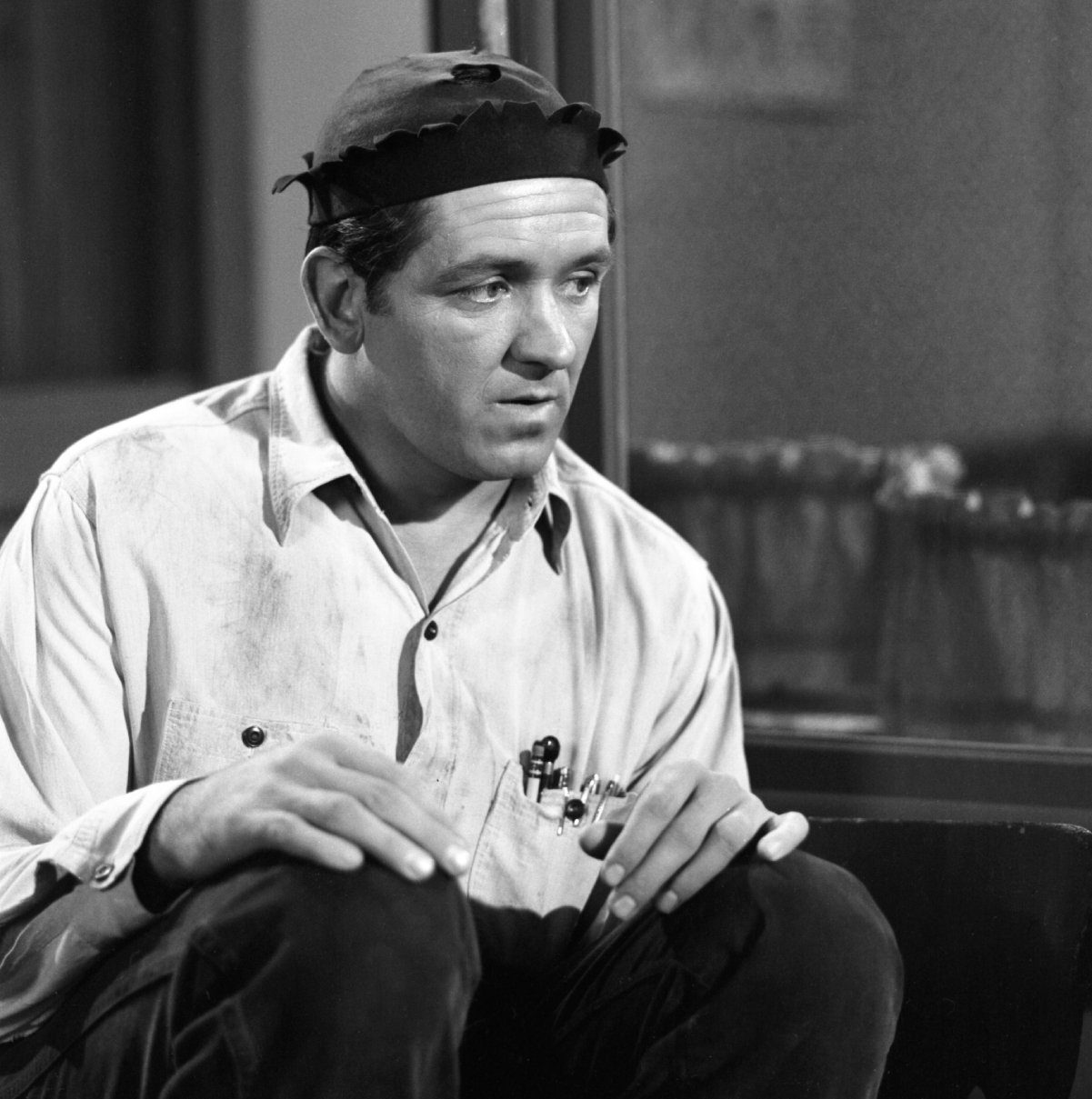 For actor George Smith Lindsey, who was born in Alabama on December 17, 1928, portraying the character of Goober Pyle on the Griffith Show was both a blessing and a curse. Though he appeared before and after the comedy in various dramatic roles on programs such as The Alfred Hitchcock Hour, it disappointed him that he was solely known for his work as Goober. 
After the Griffith Show ended, Lindsey continued in the role of Goober on its spinoff, Mayberry R.F.D. He also appeared on the country music variety show Hee Haw as the same character.
He died on May 6, 2012, at age 83.
BETTY LYNN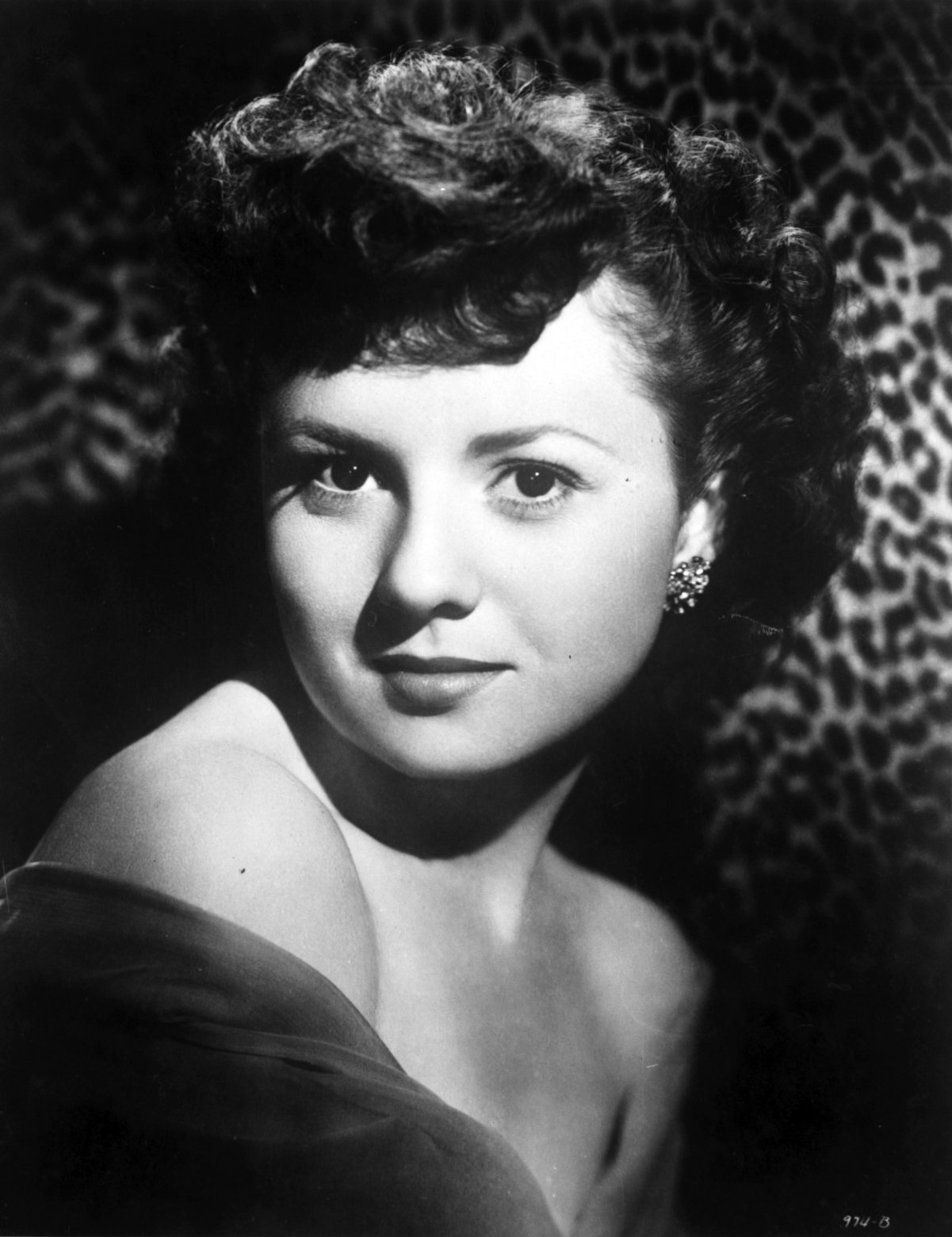 Known for playing second banana Barney Fife's main squeeze Thelma Lou on Griffith, Elizabeth Ann Theresa Lynn was born in Missouri on August 29, 1926.
Lynn appeared on various television programs following her exit from the show, which came when Don Knotts left in 1965.
Daniel de Visé in his book revealed Betty Lynn's reaction at hearing that Knotts would be leaving the show. She was on the show's set when Griffith approached her to tell her the news. "I was really stunned," she said, "because I knew that would be the end of me, too."
Lynn eventually moved to Griffith's hometown of Mount Airy in North Carolina and had been known to make appearances at The Andy Griffith Museum in fan events. She died Oct. 16, 2021, at the age of 95.
KEITH THIBODEAUX
Although not a main cast member, Keith Thibodeaux, born in Louisiana in 1950, portrayed Opie's best friend Johnny Paul Jason on the comedy. He appeared in about a dozen episodes of Griffith and began on the show shortly after his duties as Little Ricky Ricardo on I Love Lucy and The Desi-Lucy Comedy Hour were completed.
One of the current surviving members of the show, Thibodeaux told TAF of working on the comedy: "The Andy Griffith Show was a wonderful experience. The set was more laid back, more country…[than I Love Lucy]; they (the actors) were basically like they were on the show. Andy would play checkers with the make-up man… he'd often strum his guitar with the cast in the back. It was just a good, down-home set."
ELINOR DONAHUE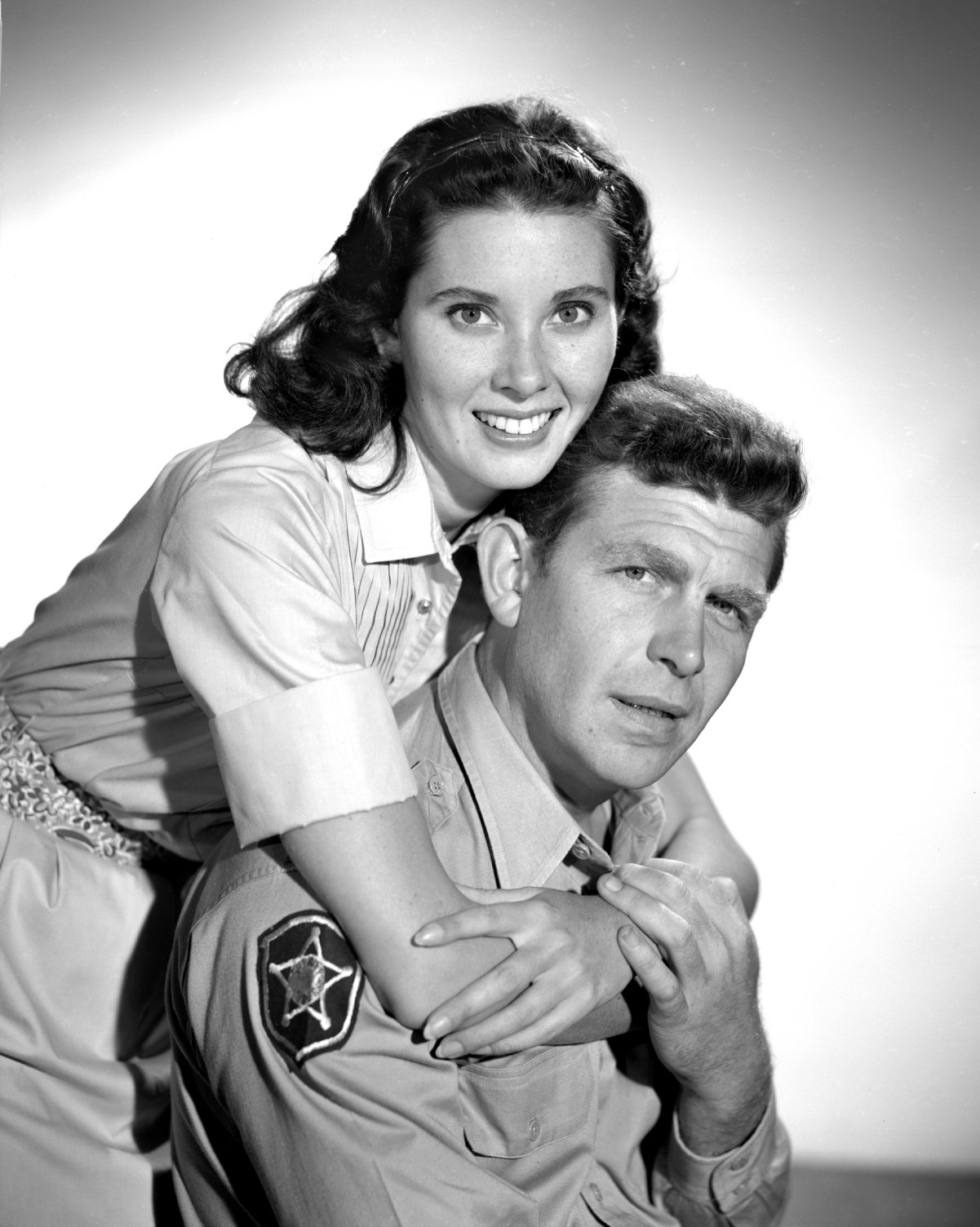 Donahue is one of the show's cast members who is still alive today. Although she may not have been part of the main cast on Griffith, she was Andy Taylor's first love interest on the show in the comedy's debut season.
She chose to leave the show after about a dozen episodes and the former Father Knows Best star went on to appear on other television series, including the 1970s hit The Odd Couple.
Born Mary Eleanor Donahue on April 19, 1937, her final television appearance, according to IMDb was on the soap opera The Young and the Restless in 2011.