Uncategorized
'The Andy Griffith Show': Where Is the Real Mayberry?
Fans of The Andy Griffith Show fell in love with many things across its eight seasons – such as Sheriff Andy Taylor, played by Andy Griffith, and his loving relationship with his son Opie (Ron Howard); Don Knotts as the lovable, goofy Deputy Barney Fife; and, of course, the town of Mayberry itself.
The fictional North Carolina town of Mayberry boasted just 2,000 residents, and it's become synonymous with rural Americana. Mayberry's residents believed in hard work, strong morals, and the importance of community. Many fans of The Andy Griffith Show believed Griffith's own hometown of Mount Airy, North Carolina, provided the inspiration for the little town.
Many fans believe Mayberry is based on Griffith's hometown
Griffith grew up in the small town of Mount Airy, where he was born on Jun. 1, 1926. According to The Virginian-Pilot, his parents were carpenter Carl Lee Griffith and Geneva Nunn Griffith. He attended Mount Airy High School, where he became involved in the arts and studied music and drama. Like Opie, Griffith was an only child – leading some to make the connection between Griffith and the character of his on-screen son.
Mount Airy, which is now a city, began as an 18th-century stagecoach stop. Nestled along the Blue Ridge Mountains, the picturesque town became a hotspot for bluegrass, Southern gospel, and country music and hosts an annual Fiddlers Convention.
The city's connection to Griffith and The Andy Griffith Show is so inextricable that even residents sometimes refer to it as "Mayberry." Even the city's official websites, like Visit Mayberry, continue to establish the ongoing connection between Mount Airy and the town it might have inspired.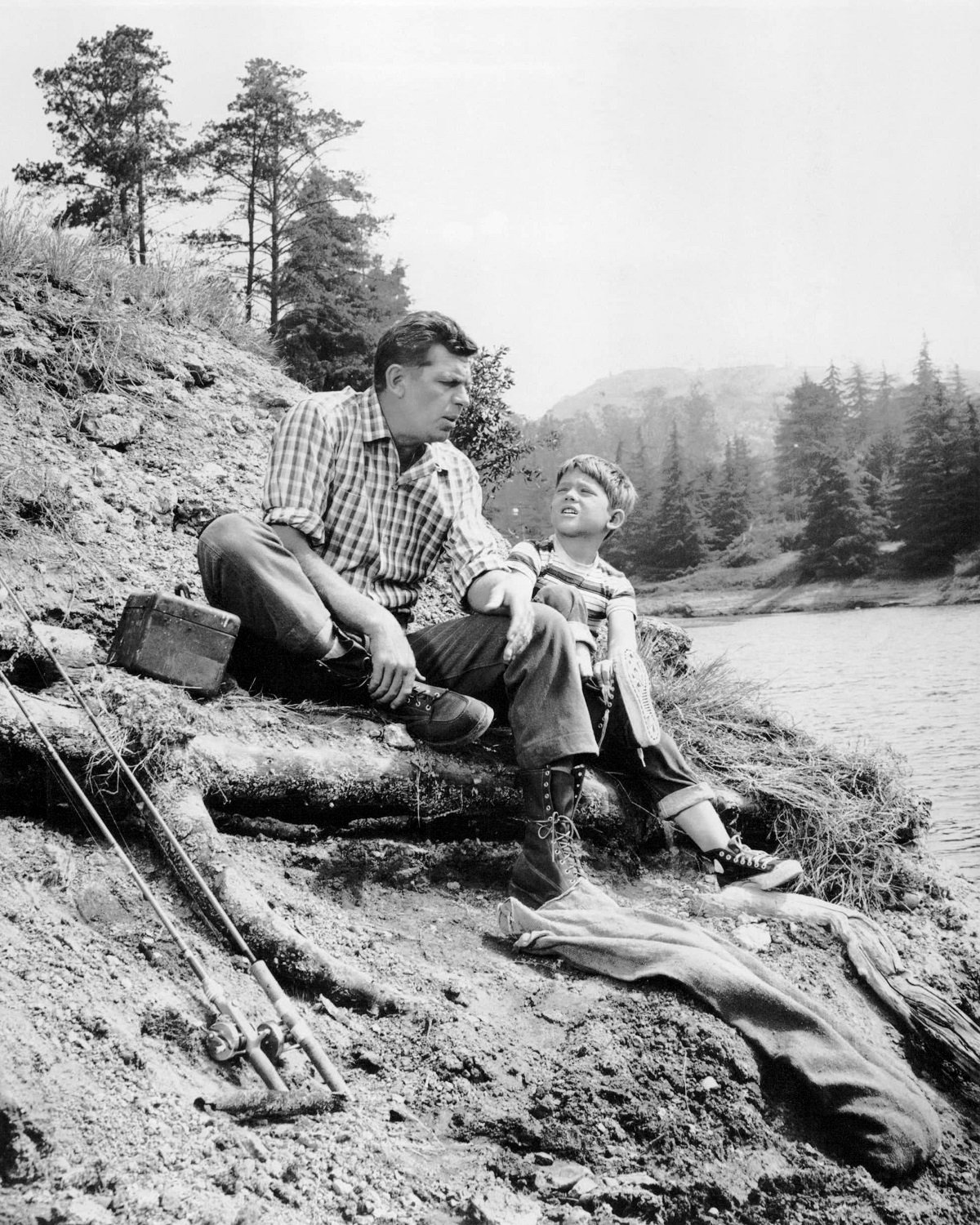 Griffith always denied the rumors
While the people of Mount Airy might have embraced their inextricable connection to The Andy Griffith Show, Griffith didn't always seem to feel that way. He sometimes felt left out in his hometown, especially because of his family's financial struggles and his shyness. In interviews, he often scoffed at the notion that Mayberry was based on Mount Airy.
In a 1998 interview with the Archive of American Television, Griffith mused, "I don't know what they thought at first. But now they think I based the show on Mount Airy. I've argued about this too long, I don't care. Let them think what they want to think."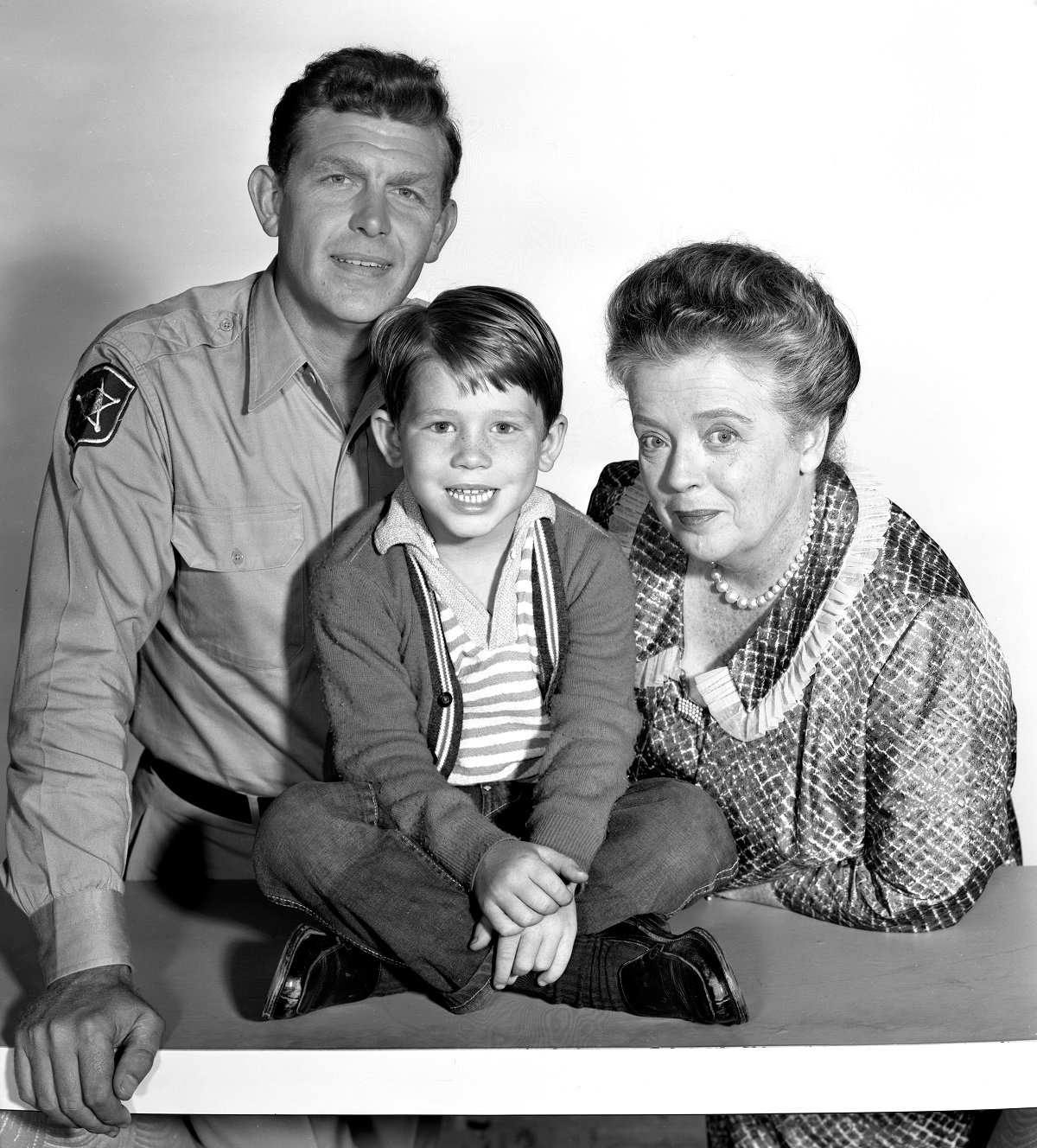 The town still celebrates with an annual festival
Despite Griffith's protestations, the town of Mount Airy has continued to honor its connection to the fictional Mayberry. Each year, a festival hosted by the Surry Arts Council – Mayberry Days – celebrates the legacy of The Andy Griffith Show with a family-friendly event that draws tens of thousands of visitors.
Visit North Carolina notes that Mount Airy has kept The Andy Griffith Show alive with tourist attractions that evoke the show's spirit of nostalgia. Guests can stay overnight at the Mayberry Motor Inn, where items owned by Frances Bavier – who played Aunt Bee – are on display.
Griffith's childhood home now operates as a bed and breakfast, and visitors can even get a haircut at a replica of Floyd's Barber Shop. Emmett Forest, one of Griffith's childhood friends, even opened The Andy Griffith Museum – devoted to memorabilia related to the Matlock star – in 2010.
Griffith might not have wanted to fully own the potential parallels between Mayberry and his own hometown, but the residents of modern-day "Mayberry" certainly do.