Uncategorized
The Complicated, Tragic Story Behind Marilyn Monroe's Real Name
The name Marilyn Monroe evokes a timeless image of the quintessential sex symbol – but Monroe wasn't born Monroe. In fact, the history of the 1950s Hollywood icon's name is as storied as her personal life, her troubled childhood, and her tumultuous rise to stardom.
Here's what we know about the complex history of Monroe's name, as told by Monroe herself in her unfinished autobiography, My Story (1974), written with Ben Hecht.
Monroe went by Norma Jeane as a child
Monroe was born Norma Jeane Mortenson on June 1, 1926, in Los Angeles, California, to her mother, Hollywood film cutter Gladys Pearl Baker (maiden name Gladys Pearl Monroe).
According to All That's Interesting, Baker had married 24-year-old Jasper Newton Baker when she was just 15 years old. Her much older husband was also allegedly abusive, eventually kidnapping the couple's two children – Monroe's siblings, whom she didn't know until she was a preteen – and bringing them to his home state of Kentucky.
Still, Monroe's mother sometimes went by the last name Baker, and Monroe herself was baptized Norma Jeane Baker (History.com) as an infant. The last name on her birth certificate, Mortenson, was not that of Monroe's biological father, whose identity is unknown. Instead, it was the last name of Martin Edward Mortenson, who was still Monroe's mother's legal husband at the time – despite the fact that they were already separated when Monroe was born.
Monroe alternately went by Norma Jeane (which she frequently spelled Norma Jean) Baker and Norma Jean Mortenson for most of her early years. Her mother was eventually diagnosed with paranoid schizophrenia and institutionalized in a mental health facility, leading Monroe to move around to various orphanages and foster care homes during much of her childhood.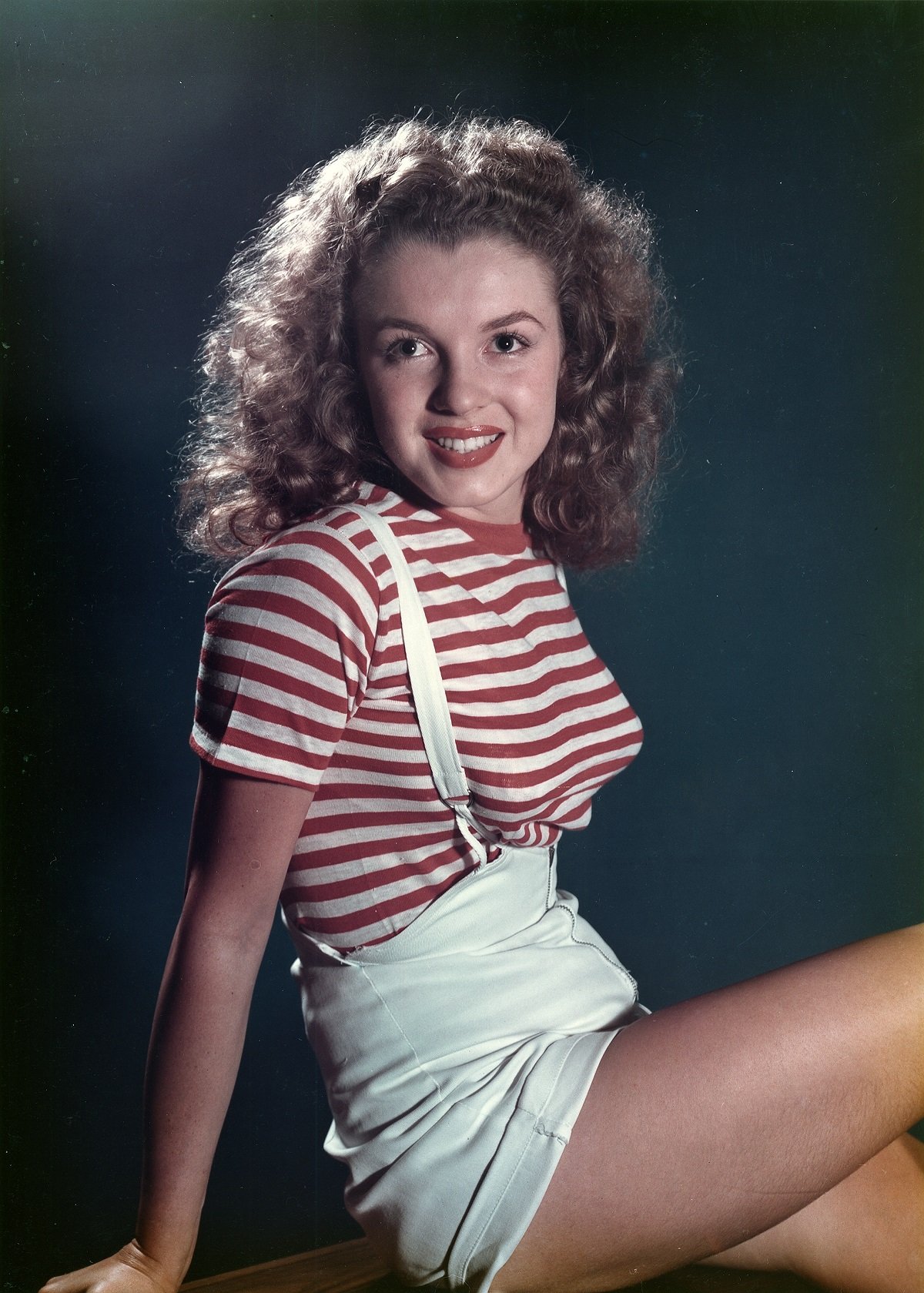 She often didn't identify with her name, even during her early years
In My Story, Monroe implied that she didn't always relate to her given name. In her quest for an empowering, cohesive identity, she would eventually shed the name "Norma Jeane" like a snakeskin. She often associated her childhood moniker with feelings of abandonment and neglect.
Even as a child, Monroe remembered, she longed for her father's name. He allegedly "walked off" while her mother was still pregnant and never laid eyes on his daughter in person.
All Monroe had from him was a single photograph that hung in her mother's home, featured a smiling man with a "slouch hat" and "a thin mustache like Clark Gable."
Once, when a shoemaker stopped her on the street and asked a young Monroe her name, she recalled: "I wouldn't give him the name I had – Norma Mortenson – because it wasn't the name of the man with the slouch hat and the Gable mustache."
In her autobiography, Monroe hinted further that she saw "Norma Jean" as "unwanted," "shy," "an orphanage slave," and "a little servant girl." Marilyn Monroe would, instead, become her true identity.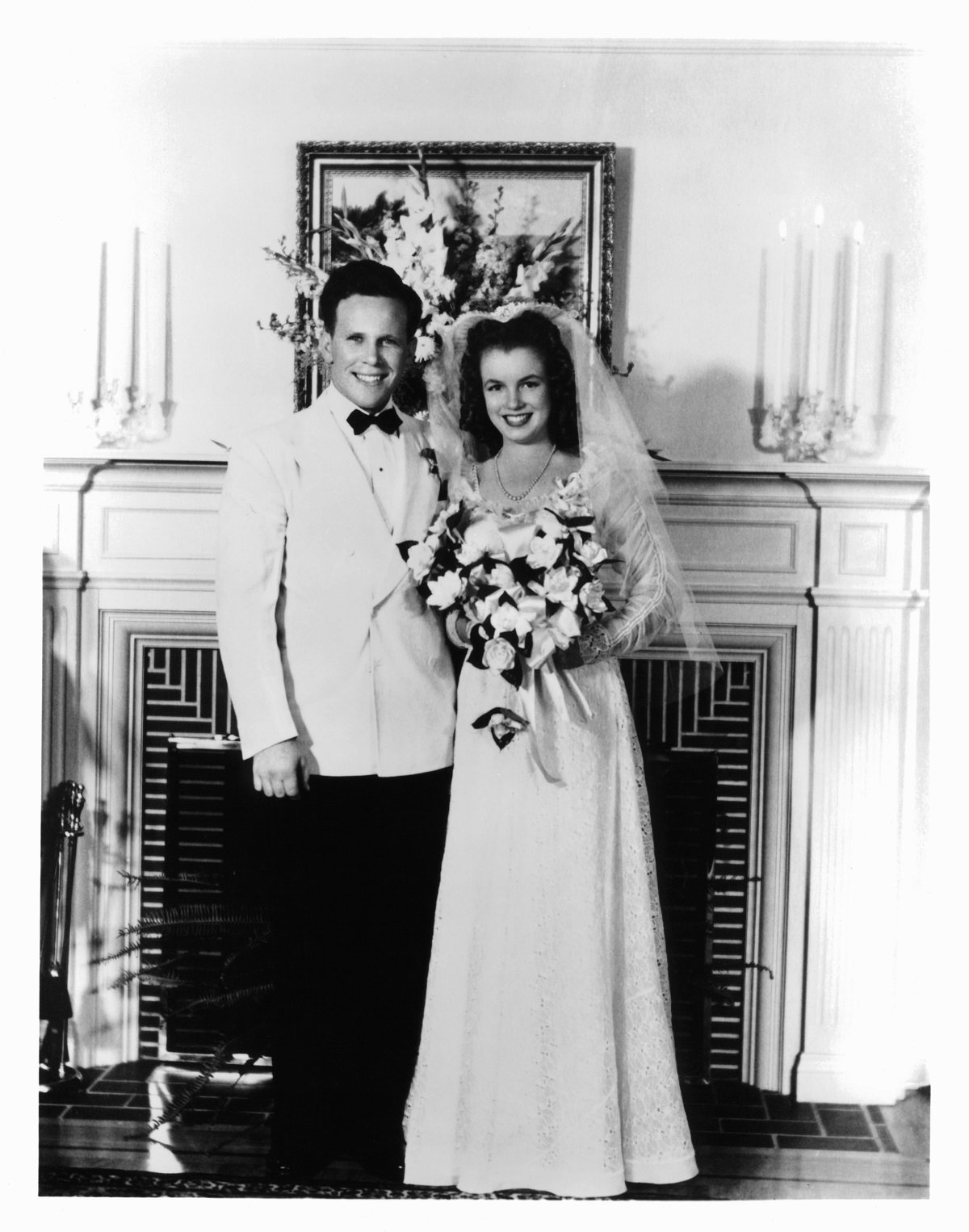 The aspiring actress's name changed again after her first marriage
At 16 – partly to escape a potential return to the orphanage – Monroe married LAPD officer James Dougherty and changed her name to Norma Jean Dougherty. While modeling for pin-up magazines shortly afterward, she used an alias, Jean Norman, that was essentially a mashup of her given name.
After she signed a movie contract with Twentieth Century Fox, however, casting directors told Monroe she needed a more "glamorous" name than Norma Dougherty to make it in show business.
Fox executive Ben Lyon suggested the first name "Marilyn," loosely inspired by the Broadway actress Marilyn Miller, who rose to fame in the 1920s and 1930s. Monroe added her last name, which was her mother's maiden name.
Lyon and Monroe ultimately decided on her iconic stage name in 1946. According to TIME, Monroe also briefly considered the names Clare Norman and Carol Lind, as well as the first name "Meredith" instead of "Marilyn."
A decade later – on Feb. 23, 1956 – the icon legally changed her name to that of her alter ego, Marilyn Monroe.