The Nanny
The Nanny star Fran Drescher reveals she has a 'friend with benefits'
Fran Drescher is single and loving it!
The Nanny actress, 62, who recently announced that The Nanny was getting a reboot via a virtual table read on Zoom, went into intricate detail about her personal life.
"I have a friend with benefits," Drescher said on The Kyle & Jackie 'O' Show this morning.
"That's a lovely thing for a woman in my place, in my own personal growth and development. For the first time in my life, I enjoy my complete independence. I enjoy living on my own, I enjoy my friends, my family, my work. I'm on a spiritual journey."
She added: "Having a lovely gentleman friend, who is a friend with benefits when we're both in the same city is great. And I have a gay ex-husband, so I have the best of both worlds."
Drescher explained the benefits of having a male friend with zero strings attached.
"You got to decide that's what you want, and manifest that. I think it's easier to find that [friend with benefits] than 'Mr right.' This is someone you find a groove with and can hang out with you in your house for a couple hours, and just enjoy each other's company."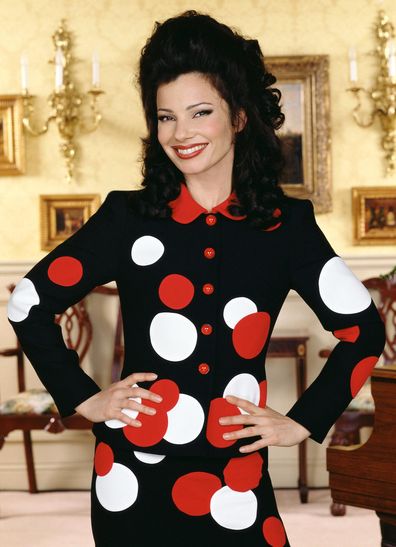 Drescher was previously married to The Nanny producer Peter Marc Jacobson for 21 years. After splitting up in 1999 when he came out, the pair remained close friends.
In 2014 she married Dr. Shiva Ayyadurai, but they split two years after tying the knot.
It was announced this week that the cast of The Nanny are reuniting on April 6 for a virtual table read of the pilot on the app Zoom.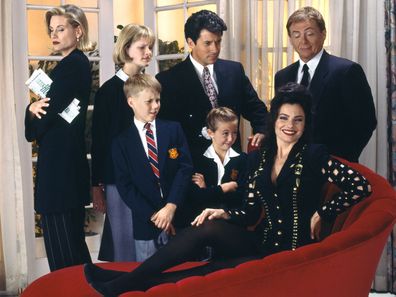 "Laughter is the best medicine! So, in these challenging times, Petah and I thought, wouldn't it be great if we pulled together the original cast of The Nanny for a virtual read of the pilot?" said Drescher in a statement. "It's a once in a lifetime Pandemic Performance for our fans around the world who are currently stressing in isolation and could use a real upper! It sure has given each of us a lift and we hope it does for you as well."