Italian actress Sophia Loren is one of Hollywood's most legendary classic film stars. With seven decades of acting under her belt, Loren is no stranger to the spotlight, and neither was her husband, Carlo Ponti.
Carlo Ponti was an Italian film producer responsible for over 100 productions, particularly in the 1960s. Most notably, however, his legacy lies in marrying international superstar, actress Sophia Loren.
Ponti was 23 years Loren's senior. Their seemingly unlikely marriage was the center of much controversy and scrutiny, including even some brushes with the law. However, Ponti's marriage to Loren is only a small part of the producer's life.
Born in Italy, according to The New York Times, Ponti originally wanted to be an architect but studied law at the University of Milan. He entered the film industry instead, thanks to a friend who asked Ponti to join a film company. Ponti moved up the company to become executive vice president before becoming a producer.
So how did a man like Ponti end up becoming a legendary movie producer? And, what does Sophia Loren have to do with it? Let's dig into the truth behind his life.
Carlo Ponti helped build the Italian movie industry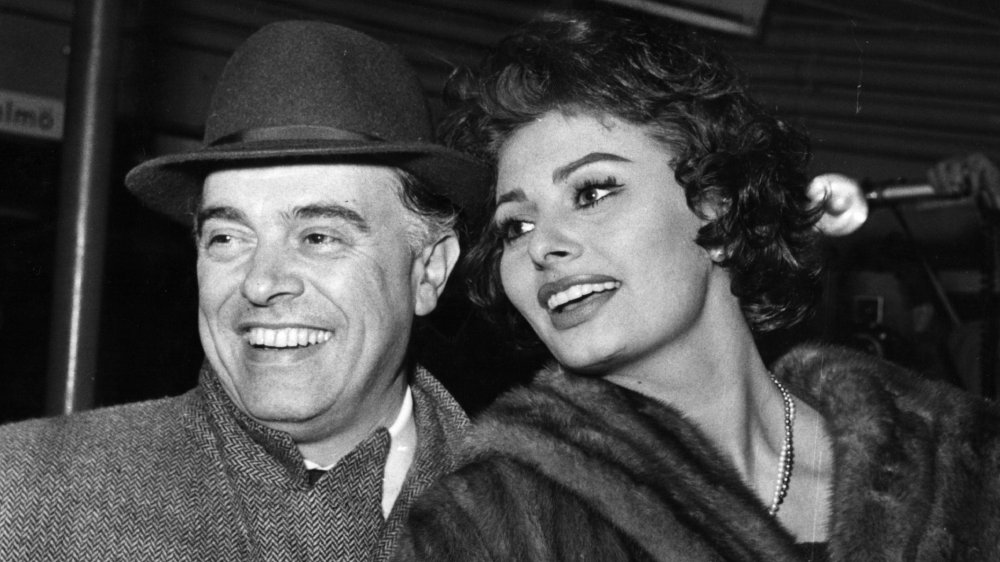 Keystone/Getty Images
Carlo Ponti first produced a successful film in 1940 with Old-Fashioned World, according to The New York Times. The film, directed by Mario Soldati, was the perfect example of art imitating life. Debuting at the start of World War II, the movie focused on Austria's invasion of Italy in the 19th century. 
For the producer, producing films was "a strange and curious game" that "attracts many, but few know how to play it," and he definitely knew how to play it. As a producer, Ponti made a few more small films during the war before really making a name for himself with 1948's Les Miserables, directed by Riccardo Freda, according to The Hollywood Reporter.
Post-WWII, Ponti produced up to 15 films per year for Lux Films in Rome, the Times reported. These film titles included "Mambo" and "War and Peace," which starred Audrey Hepburn.
"I don't make deals, I make pictures," said Ponti, according to the Times. "With films you give life to things that don't exist." Ponti worked with the likes of Jean-Luc Godard, Roman Polanski, King Vidor, and Roberto Rossellini. But despite his impressive film resume, it was his marriage to Sophia Loren that ultimately defined his life in the public eye.
He met Sophia Loren when she was 15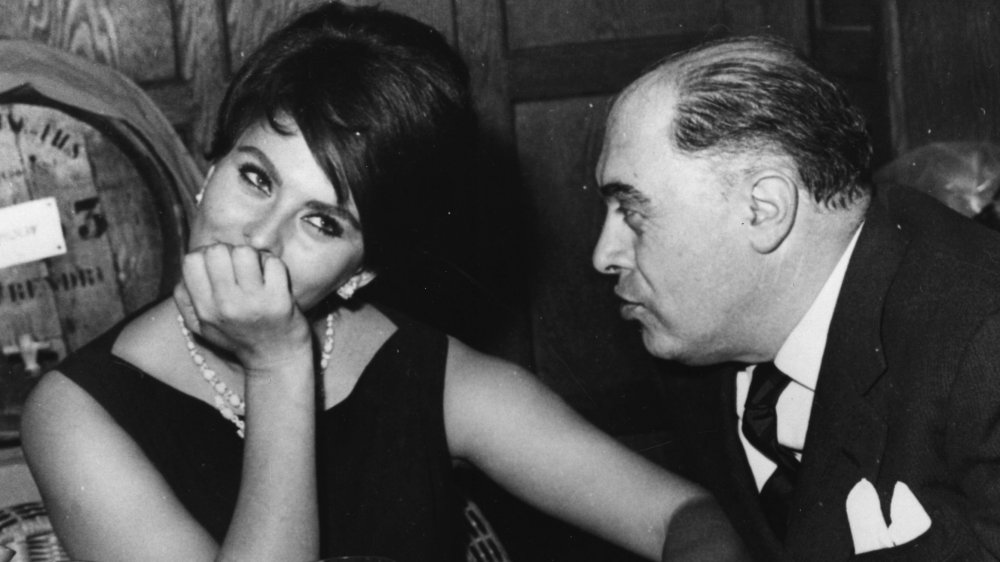 Keystone/Getty Images
In the 1950s, per The Hollywood Reporter, producer Carlo Ponti met Sophia Loren for the first time at a Miss Rome beauty pageant. Loren, who modeled under the name Sofia Lazzaro, was seated front row and Ponti was working as a judge. According to The New York Times, Ponti directed someone to ask if Loren would be a contestant. He later signed her and kickstarted her acting career. 
The two soon became an item, despite the fact that Ponti was already married to Giuliana Fiastri and Loren was only 15 years old. The issue, however, wasn't that Ponti still had a wife, as Fiastri acknowledged the ending of the marriage. The issue was the law.
Ponti obtained a Mexican divorce in 1957. He and Loren then got married by proxy in Mexico, represented by two lawyers. But the couple was unable to beat strict Italian divorce laws; Ponti was accused of bigamy, while Loren was charged with being a concubine and threatened with ex-communication from the Roman Catholic Church.
"I wanted to be his wife and have his children. We had done the best the law would allow to make it official, but they were calling us public sinners," said Loren of the controversy (via THR). "We should have been taking a honeymoon, but all I remember is weeping for hours."
It was not until a decade later that charges were dropped. In the meantime, Ponti and Loren became French citizens and legally obtained a French marriage.
Their marriage was marked by ups and downs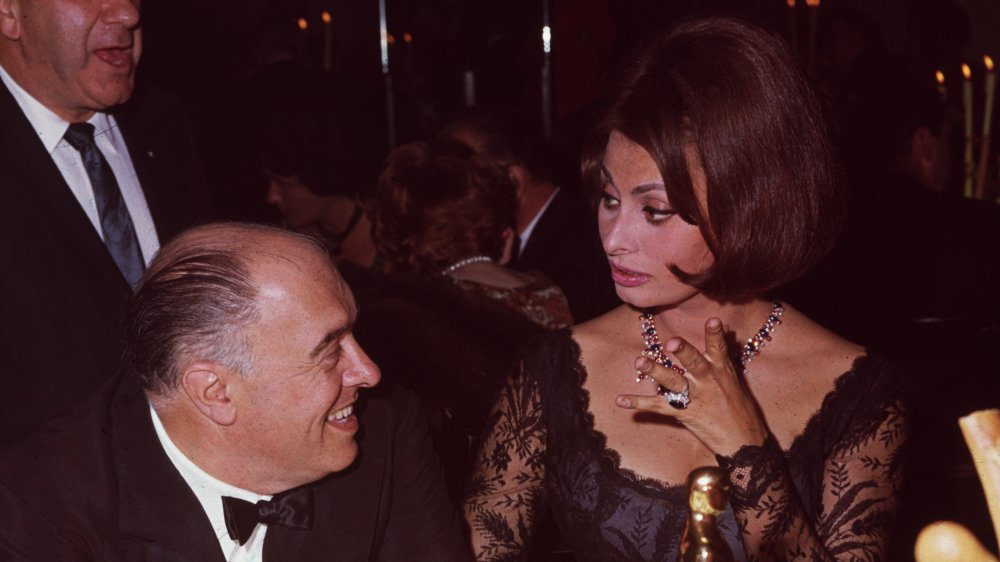 Keystone/Getty Images
Actress Sophia Loren and producer Carlo Ponti's long romance had clear ups and downs. Despite all the hoops the two Italian cinema legends had to go through to be married, and the legal drama surrounding their marriage license, the decades to follow weren't a walk in the park.
As with many Hollywood couples, Ponti and Loren were constantly scrutinized in the public eye and bombarded with paparazzi. At one point, the tabloids of the day even focused on Loren's difficulties getting pregnant, per The New York Times. The two also found themselves in more legal drama when they faced charges related to their taxes in Italy. Plus, Loren was the center of controversy at the beginning of their marriage, when she had an affair with Cary Grant.
On the flip side, their marriage would be the backbone of their lengthy and successful careers. In 2002, Ponti told a Swiss daily, "I have done everything for love of Sophia. I have always believed in her."
Loren starred in many of Ponti's films, including Marriage Italian Style, Yesterday, Today & Tomorrow, and Two Women, which Loren won an Academy Award for. The couple welcomed two sons, Carlo Jr. and Edoardo.
His death marked 'the end of an era'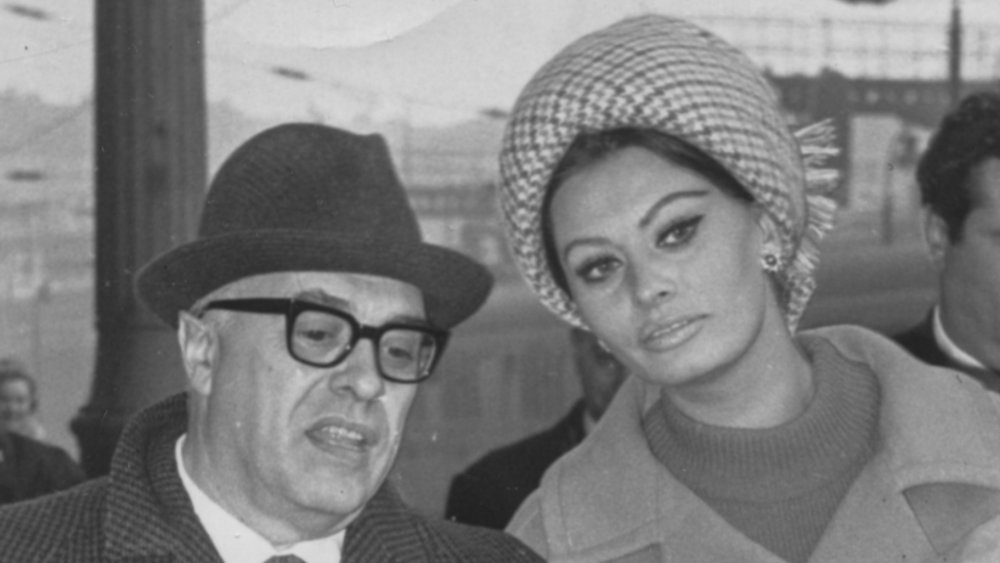 Keystone/Getty Images
Film producer Carlo Ponti died in January 2007 at the age of 94. Upon his death, according to The New York Times, the Italian culture minister Francesco Rutelli said, "His death marks the end of an era in filmmaking because Ponti embodied a great and courageous push to innovate, promoted unforgettable talents and enjoyed huge success."
His great career includes films like 1954's La Strada, 1961's A Woman Is a Woman, 1965's Doctor Zhivago, and 1975's The Passenger.
"People talk about making art films — experimental films," said Ponti about his career. "I can make an art film every day of the week. Nothing to it. What's difficult is to combine a commercial film with art."
At the time of his death in Switzerland, Loren and her sons released a statement which affirmed that "his was a life dedicated to cinema."
Ponti was survived by his wife, actress Sophia Loren, and his four children, two of which were from his first marriage. His son Edoardo Ponti carries on his legacy in film, working as a director.