The Sopranos
Tony Soprano Brings the Ultimate Cookout Style and You Should, Too
Looking for a shirt to wear to your friend's backyard barbecue? Look no further than the boss of North Jersey.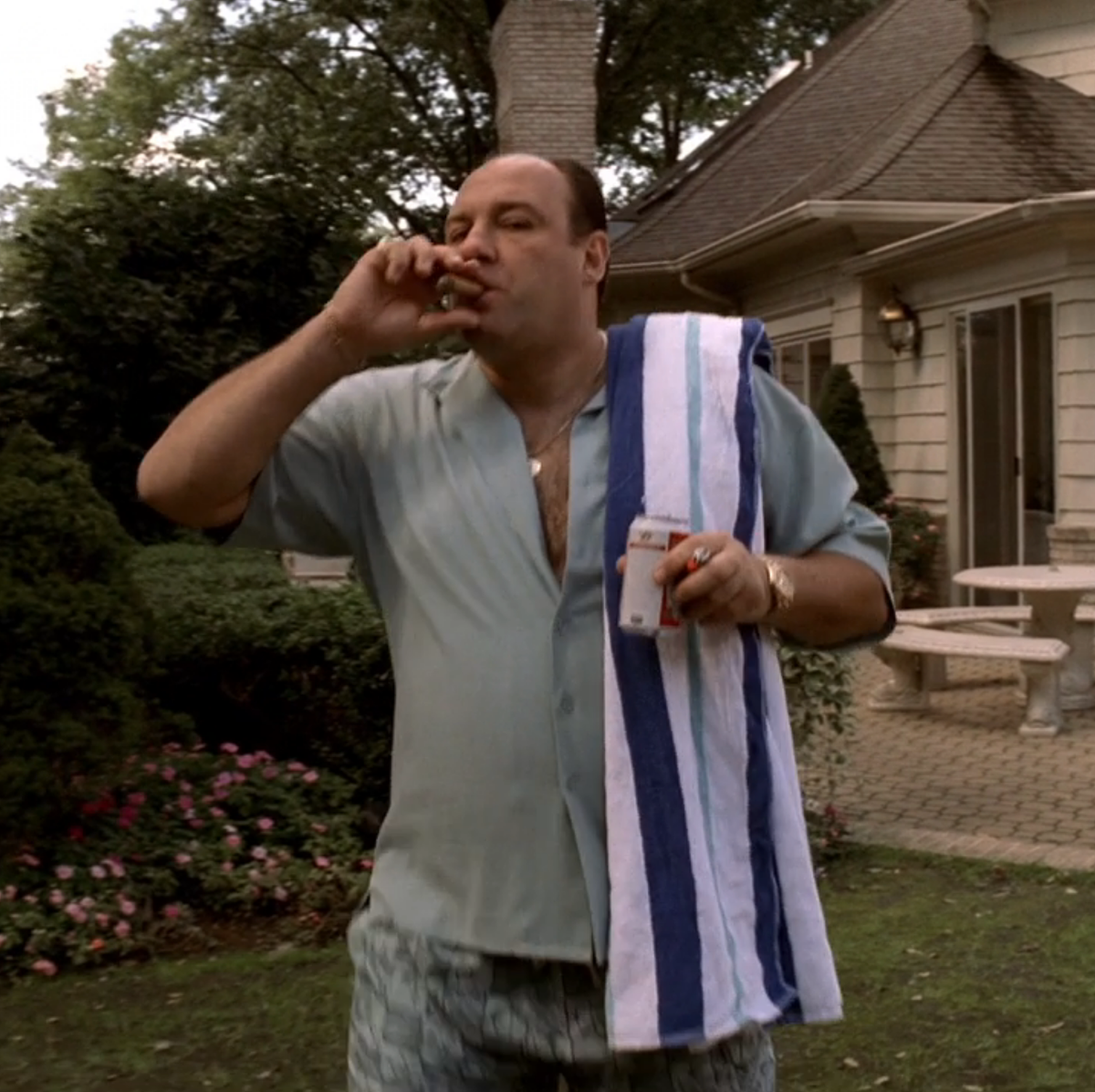 HBO
The sun's out, you've made your collections, and you took care of that thing for our friend in Brooklyn. OK, maybe it's just that the sun's out and your buddy's got the charcoal in the grill and it's time to get fitted for the occasion. While you may not relentlessly cheat on your wife and commit wanton acts of violence while desperately grasping onto some shred of humanity in a doomed attempt to avoid an all-expenses-paid trip to Hell, you could still take a cue from Tony Soprano. Because nobody does Cookout Chic quite like The Skip.
The man who runs North Jersey is known for his bathrobes, and his crew members are mostly known for their sweatsuits. But in a gift from the cyclical fashion gods, the shirts Tony rocked at nearly all times—including when he was working the grill—are firmly back in the frame here in 2023. Like Seinfeld's Kramer, Tony's trademark Big Shirts were in the style slammer while slim fits and minimalism were calling the shots, but the '90s—a decade that really stretched into, say, 2004—have come roaring back for all of our benefit. Party shirts in unpredictable geometric designs? Check. Oversized bowling shirts? Correct.
The tipped pockets are a nice touch. Luckily the bowling-slash-lounge shirt game is strong at the moment thanks to Todd Snyder. You can find more tips at Banana Republic, and Nudie Jeans has a bowling shirt pattern in a fabric that's a bit more adventurous. For a look that's something like an Advanced Bowling Shirt, gaze in wonder at this one, baby:
Advertisement – Continue Reading Below