Uncategorized
What Redd Foxx Did For His Real Life Brother On "Sanford & Son" Is Absolutely Amazing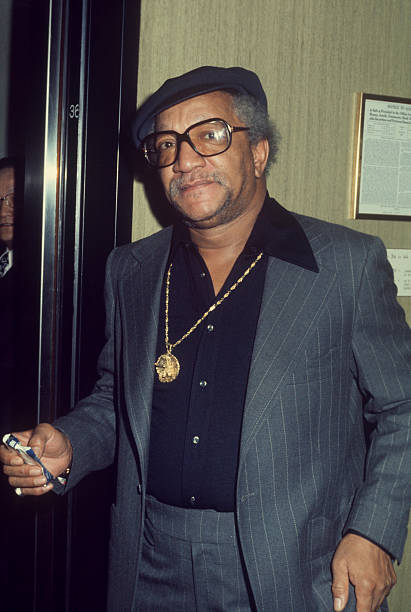 Redd Foxx wasn't the only funny one in his family, he credited his brother with that title as well. He also credited his brother for fueling him with motivation to become a comedy star, but when you see the incredible things he did for his big bro' on Sanford and Son and beyond, you'll probably gain even more respect for Foxx, one of the greatest to have EVER done it.

Foxx's brother, was oftentimes in and out of jail during Redd's younger years and he died well before Redd Foxx did. But the Sanford & Son superstar spent the rest of his life honoring his brother…check out what Foxx once revealed about this in excerpts from a Jet Magazine interview…
Redd Foxx Did The Most Amazing Thing To Honor His Brother
Redd Foxx did two things to pay homage to his late brother (pictured below) and they fall right in line with the thoughtful, generous brotha that all of his friends and family knew him to be:
Foxx's real name is John Elroy Sanford and his brother's real name is Fred G. Sanford. Yep you read that right, Redd Foxx made sure that the "Sanford and Son" execs allowed him to name his character so that he could honor the memory of his brother, Fred, who'd died five years before the show premiered.

– Their dad's name was Fred G. Sanford also, but Foxx didn't name his character after him because he left his family when Redd was just four years old. Foxx grew up idolizing his big brother instead.
But wait, there's more…
Foxx Explained Why He Regularly Performed In Prisons Across The Country
During the height of his career, many people thought Redd was crazy for so-called 'wasting his time and money' to perform for convicts in prisons. But again, Fred was very thoughtful and a man of great character, so in honor of his brother, who was also an ex-con and because he understood that prisoners were still human beings and not throw-aways, he dedicated his life to performing in prisons. Here's what he told Jet Magazine about this back in the day:
"My brother was a first baseman but he could never get a break in baseball at that time because of race prejudice," Foxx [said]. Although their mother worked as a domestic for Harry Grabner, who was an executive for the White Sox baseball team, Fred couldn't play for the Sox.

"The World was not ready for a Black player on a White team in 1937. My brother was the best first basemen in Chicago, but he never got the chance and turned to robbery," Foxx said. "He was like a lot of other kids who turned to crime because of lack of opportunity for their natural talent.
Fred ended up earning record breaking plaques and awards while in prison for his outstanding baseball skills on the prison teams. Red Foxx explained why he was so passionate about honoring his brother by performing in prisons:
"I've been to almost every prison in America, but you never read about it. I've been to Atlanta Federal, to prisons in San Francisco and to the one in Chicago several times. I've been to Attica (in New York). I've been to Sing Sing in Rahway Penitentiary in New Jersey. I've been to most all of them.

"The memory of my brother is the story behind these appearances. My brother, Fred, is the one I named my TV character (on "Sanford and Son") after. […] He always told me how important it was that inmates got some entertainment inside the prison walls. So I just dedicated myself to it. After he passed, I started doing all those shows."
And there you have it ILOSM fam!' Another fun fact about an Old School icon who had a heart as large as his popularity. Rest on Redd Foxx after a job well done.