For those of us of a certain age, "Little House on the Prairie" will always be emblazoned in our hearts and souls. The feel-good, surprisingly progressive TV series ran from 1974 to 1983 and imparted moral lessons on courage, standing up for the underdog, and always doing what is right and what benefits others. As noted by the official "Little House on the Prairie" website, the show was based on a series of books penned by Laura Ingalls Wilder. The books weren't mere fiction; Ingalls Wilder was inspired by what her family experienced living in the Midwestern United States during the 19th century.
When it debuted on NBC in March 1974, the show was immediately successful. The network authorized a full season that began in September of the same year, and for years, millions of people around the world tuned in to watch the adventures of the Ingalls family. While no longer airing new episodes, the show is still on TV to this day (per the "Little House on the Prairie" website).
After the show ended in 1983, nearly everyone in the cast moved on to new projects. However, the Ingalls family was never far from their hearts, and cast members have given numerous interviews over the years about their time on the show. Here's a look into what the core cast ended up doing after the show ended, and what impact "Little House" continued to have on them.
Melissa Gilbert had bit roles before pursuing writing and politics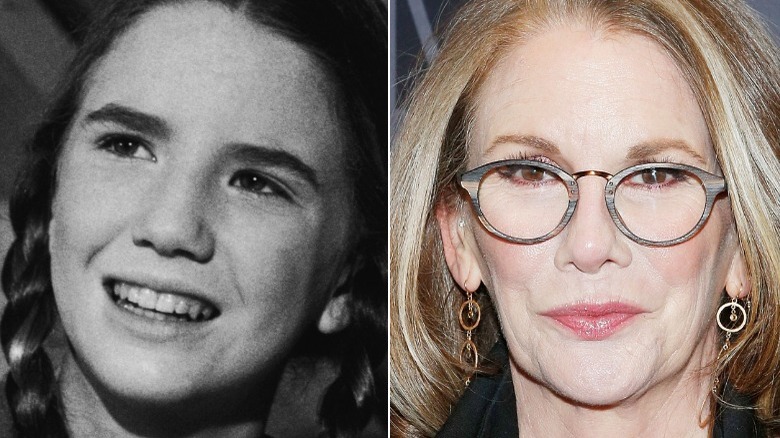 For many, Melissa Gilbert was the darling of "Little House on the Prairie." Viewers fell in love with Gilbert's portrayal of a precocious Laura Ingalls, and eventually Laura Ingalls Wilder. However, Gilbert has since shared that while her life on the show seemed to be picture-perfect and serene, the reality of what she experienced behind closed doors was anything but. 
When Gilbert released her memoir "Prairie Tale" in 2009, many were stunned to hear about a life that wasn't as rosy as it seemed. In the book, she describes her time on the set of the show as "a fantasy where I was a happy-go-lucky kid with a larger-than-life surrogate father in Michael Landon" (per Today). She went on, "In real life, I struggled with the mythology of my existence." Apparently, though she's always known she was adopted, Gilbert had been told lies about who her biological parents were, and she learned that her adoptive parents hadn't even been "looking" for a child, as her mother put it, when they received a call that "there was a baby available."
In addition to writing, Gilbert worked steadily up until 2019, when IMDb notes she played Ruby in "When We Last Spoke." Gilbert also jumped into politics ahead of the 2016 election when she launched a campaign for a seat in Michigan's 8th Congressional District. Unfortunately, she had to drop out of the race due to health concerns (per the Detroit Free Press).
Michael Landon starred on Highway to Heaven before dying in 1991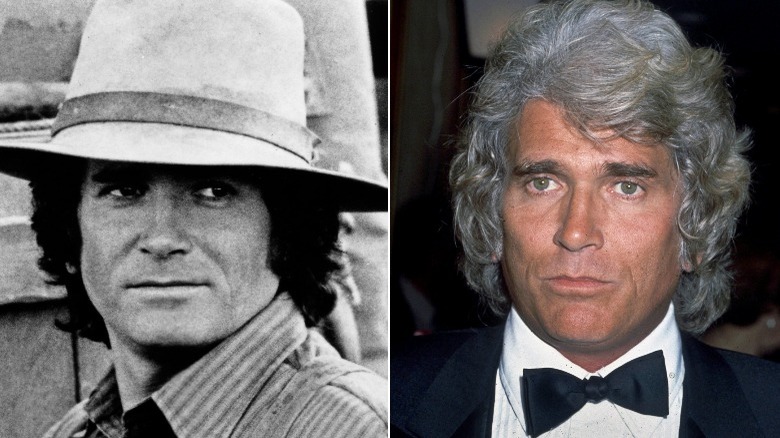 For many "Little House" fans, Michael Landon will always be remembered for his portrayal of Charles Ingalls. Prior to joining the cast of "Little House on the Prairie," Landon was the star of "Bonanza" for 14 years. He took a break from acting following the airing of the show's final episode in January 1973, and as INSP shared, he soon went through one of the biggest events of his life. In May 1973, Landon's step-daughter was involved in a car crash that left her comatose. Landon spent many days praying for her recovery at her hospital bedside, and eventually struck a deal with his higher power: If she made it, he "would do something useful with [his] life." The girl pulled through, and Landon became the executive producer, director, and star of the pilot episode of "Little House on the Prairie."
Landon kept right on acting following his time on "Little House." He signed on to produce and star in yet another long-running and beloved series, "Highway to Heaven," which was on the air from 1984 to 1989 (per IMDb). Unfortunately, Landon didn't act in many other projects following that series. He shared his diagnosis of pancreatic cancer in April 1991, and died on July 1 of the same year (via People).
Alison Arngrim moved on to comedy and writing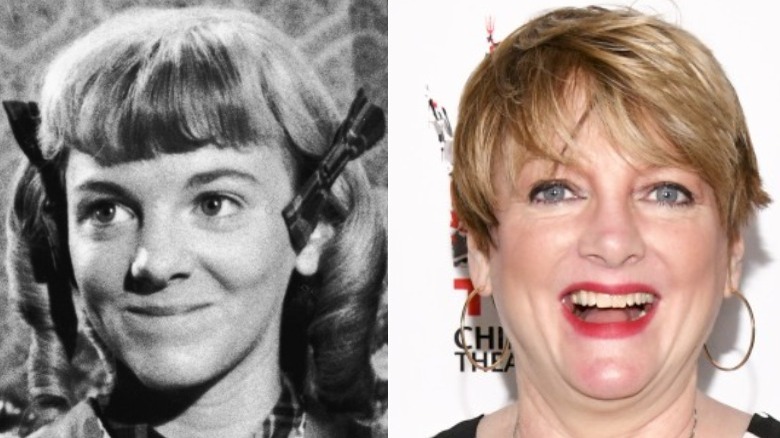 For many, Alison Arngrim will always be remembered as Laura Ingalls Wilder's frenemy, Nellie Oleson. While Arngrim's character was definitely more villain than friend at the beginning of the show, Arngrim has managed to maintain a pretty upbeat disposition about the experience — despite the fact that, as she told VoyageLA, there are "still people who hate me for things I did when I was 12 years old pretending to be someone else."
Arngrim has also shared that, despite what some might think, she actually had a blast playing Nellie. For starters, she got to do things that she'd never do in real life, all while in an environment that she's described as "very supportive" (via Yvonne Reddin's website). However, once the show ended, Arngrim was focused on staying busy. She wrote an autobiography, "Confessions of A Prairie B***h: How I Survived Nellie Oleson and Learned to Love Being Hated," that speaks to her time on "Little House," and she has performed stand-up comedy. These days, Arngrim even has her own talk show on UBN Go internet Radio called "The Alison Arngrim Show" (via Voyage LA).
Dean Butler began performing on stage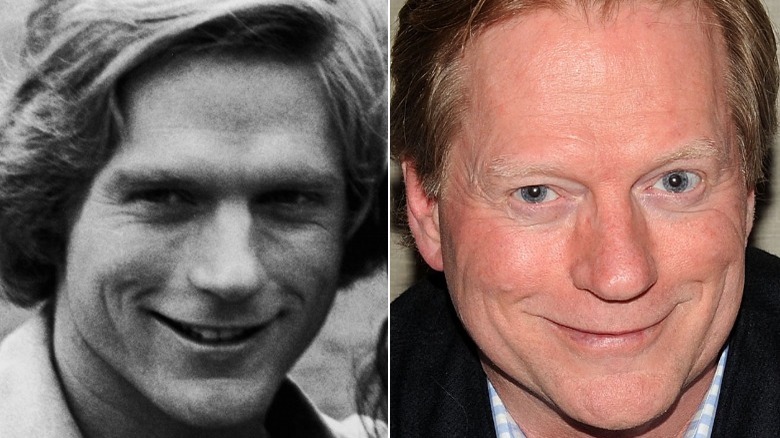 As fans of both the "Little House on the Prairie" TV show and books know, one day Laura Ingalls grows up, gets married, and becomes Laura Ingalls Wilder. The man she married, Almanzo Wilder, was also portrayed on the television show. Dean Butler joined the show in its sixth season, and he told the Daily Planet that being cast as Laura Ingalls' future husband was an incredible opportunity. He said that one of the things about being on the show was that there was very little pressure on him to make sure things went well.
Butler explained, "I think back on it and it was really a blessing. The show was a huge hit and there was really no pressure on me at all." While he added that, at the time, he was concerned he could somehow derail the hit series, in retrospect, he realizes that "I really got to ride on their coattails coming in."
Butler definitively stayed in the field following the ending of the series, and had roles in popular series like "The Love Boat" and "Buffy the Vampire Slayer." Butler also took a turn on stage, performing in the 1987 Broadway production of "Into the Woods" (per Broadway World).
Jason Bateman had a small but important role long before Arrested Development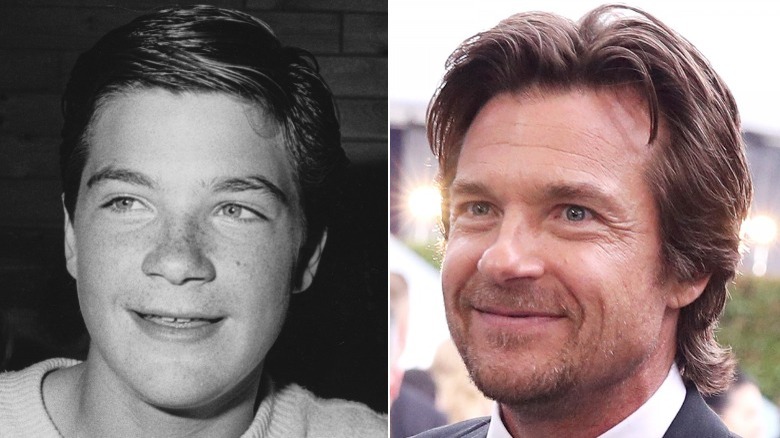 Jason Bateman was cast as James Cooper Ingalls, the second son that Caroline and Charles Ingalls adopted, in 1981. While he only filmed just over 20 episodes before the show's conclusion, Bateman has said that working with Michael Landon was an incredible experience. He told Variety (via VisionTV), "Michael Landon was somebody who had a huge influence on me in the way he led that set as a director, as an exec producer, as a writer and actor and as somewhat of a father figure for me."
After the show concluded, Bateman quickly moved on to other roles. While he is likely best known for his turn as Michael Bluth on "Arrested Development," odds are you've seen Bateman in quite a few things over the years. Bateman once told The Guardian that, when it comes to acting, his big secret is that he prefers to play the straight man — because it means he gets tons of screen time. As he put it, "The bad guy is usually in the spice position and that's fun, too, but if you're in every scene as an actor, you have a lot to do with managing the tone of the film or show."
Melissa Sue Anderson moved right on to other projects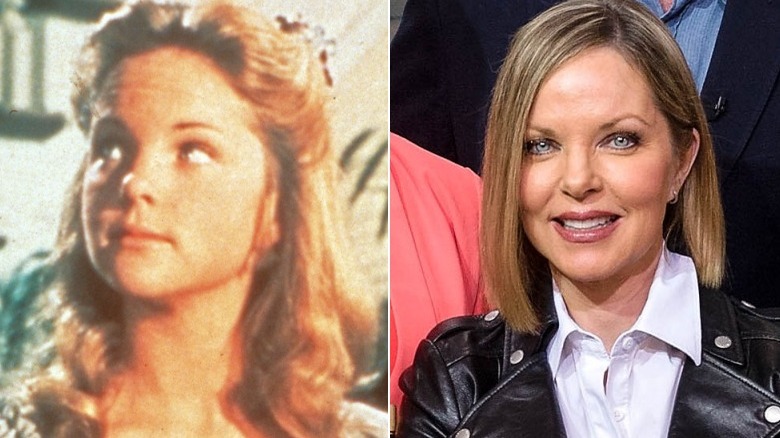 When filming on "Little House on the Prairie" began, Melissa Sue Anderson, who played Mary Ingalls, had already been working for years (per IMDb). Melissa Gilbert and Alison Arngrim both later wrote that Anderson wasn't exactly an easy person to work with during production; Gilbert directly said that Anderson "wasn't easy to get along with," and Arngrim took things a step further and noted that when she and Anderson first made eye contact, "her huge, round blue eyes narrow[ed] to slits," according to Outsider. Anderson eventually left the show because she didn't like the plotlines; in her own book, she explained, "I used to say I was blind and boring. Either I was just there not doing much or going through some tragedy" (per Outsider).
When she left the show, Anderson had her sights set on getting work in feature films. She told a reporter from United Press International that she had always made sure to do work besides "Little House" when she had breaks for that reason. She said, "Directors and producers have seen me do other things besides 'Little House.' Every year during hiatus I made sure I did at least one TV movie or guest shot."
It seems the strategy paid off. Per her IMDb page, it's clear Anderson worked steadily throughout the '80s, '90s, and 2000s; she revealed to E-Talk that she and her family moved to Canada and became citizens and that she took a break to raise her children.
Karen Grassle continued to work in small roles over the years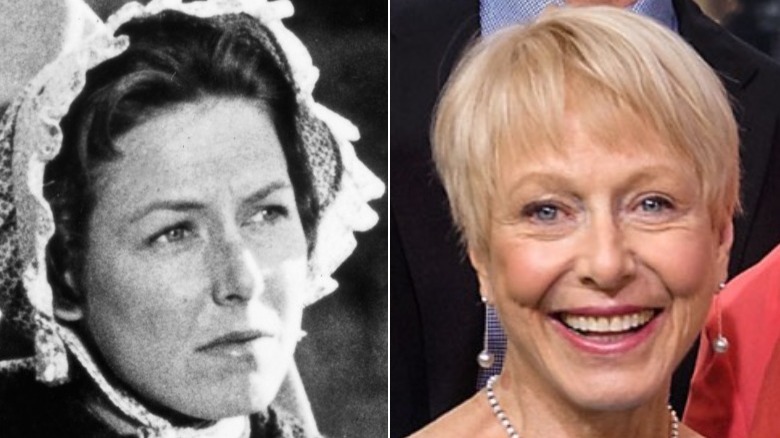 Karen Grassle's journey to "Little House on the Prairie" was a bit unusual. In a 1975 interview with Bobbie Wygant, Grassle revealed that she secured "Little House" shortly after moving to California and had never appeared in a film or TV series before filming the pilot episode of the show. It's hard to imagine that the woman who would play Caroline Ingalls for the duration of the series didn't have more experience, but the fact remains.
Grassle kept on acting here and there over the years after the show ended. In fact, her IMDb page reveals that she recently completed 2021's "Not to Forget." However, Grassle admitted to Closer Weekly that she was typecast for a bit after the show's conclusion, so she put her energy elsewhere. She explained, "I did [have trouble getting roles after], but my priorities shifted because I wanted to have a family, so I was putting less energy into acting than I was into figuring out how to be a stepmom and have a child."
Shannen Doherty really made a name for herself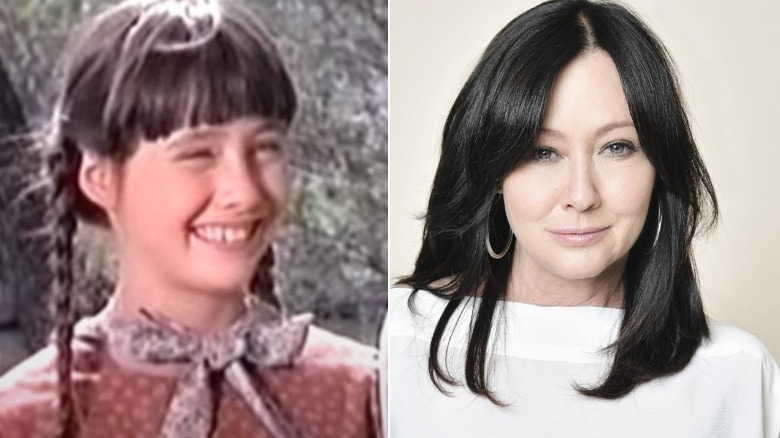 While many of us recognize Shannen Doherty from her roles on mega hits such as "Beverly Hills: 90210" and "Charmed," it turns out that "'Little House on the Prairie" was instrumental in kicking off Doherty's career. Doherty joined the show as Jenny Wilder, the niece of Laura Ingalls Wilder and her husband, Almanzo Wilder. Jenny ends up moving in with her uncle and his wife following the death of her own father, as noted by the "Little House on the Prairie" website.
Despite appearances, in the years that followed the end of "Little House," Melissa Gilbert revealed that the relationship with her on-screen niece had broken down dramatically. According to Gilbert's memoir, Doherty went from being a 12-year-old who "would literally walk in my footsteps, following me closer than my shadow" to a bit of an enemy who reportedly spent an intimate night with Gilbert's estranged husband while the two were working on their marriage (via The Mix).
Doherty would go on to battle rumors of being difficult throughout the years. While she has enjoyed great success on television, she has personally endured quite a lot. Doherty was diagnosed with breast cancer for the first time in 2015, and in 2019, her cancer returned. She is currently diagnosed with stage 4 of the disease (per Variety).
Kyle Richards is a bona fide reality TV star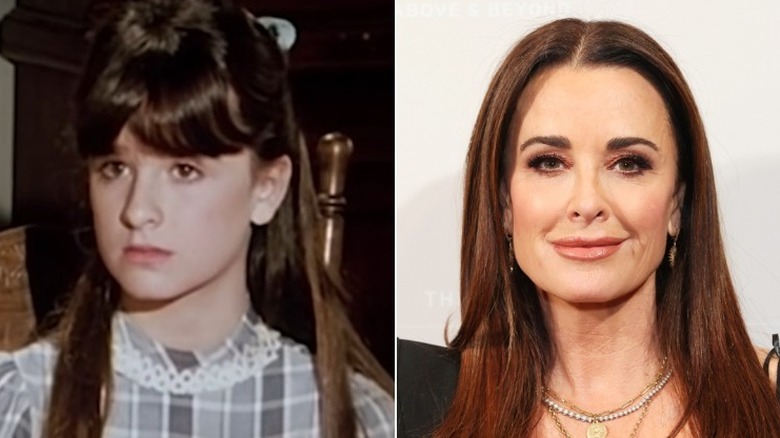 These days, Kyle Richards is best known as a reality TV star, but she actually got her start on "Little House on the Prairie" when she was cast as Alicia Sanderson Edwards. While Richards hasn't given too many interviews about her time on the show, she has seemed happy enough to have it referenced here and there. In 2016, Richards even hosted a 17-episode "Little House" marathon on COZI TV, and had all positive things to say when NBC asked how she felt after being asked to host the marathon. She said, "I was really excited. It was such a fun show to be a part of."
It might surprise you to learn that though Richards kept acting after the show ended, she moved from wholesome feel-good family content to horror movies. Richards starred in a string of scary movies: "Eaten Alive," "The Car," and "Halloween" (per IMDb). Richards made the leap into reality TV in 2010 when she joined the cast of "The Real Housewives of Beverly Hills." Richards later told the San Diego Entertainer that she didn't understand what being on the show would really be like, saying, "When 'The Real Housewives of Beverly Hills' came up, I looked at it as just another gig. I didn't know what it was like to do a reality television show, other than seeing my niece Paris [Hilton] do it."
Jonathan Gilbert cut himself off from his family, including sister Melissa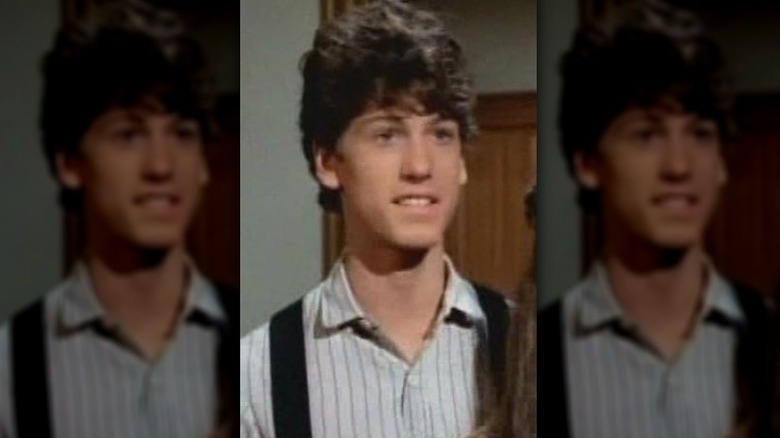 While Jonathan Gilbert might have been Melissa Gilbert's brother in real life, he played Willie Oleson, brother of Nellie and Nancy Oleson, on "Little House on the Prairie." Unlike a lot of "Little House" stars, Jonathan didn't go on to star in much else after the show finished. In fact, his IMDb page lists only four credits: the original show, two "Prairie" TV movies, and a role in "The Miracle Worker" alongside Melissa.
It's possible we wouldn't know at all what happened to Jonathan if it weren't for his sister's memoir. In "Prairie Tale," Melissa revealed that Jonathan stopped speaking to his entire family when he turned 18 years old. She wrote, "My brother Jonathan was completely separated from the family. He turned 18 and just disappeared" (via News Beezer).
CNN has reported that Jonathan ended up earning his MBA in finance and works as a stockbroker in New York.
Richard Bull was happily married in real life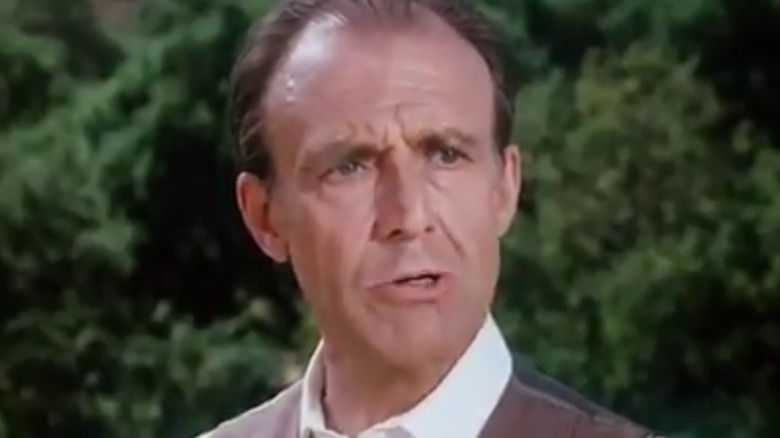 While he might have played the somewhat unhappily married Nels Oleson on "Little House on the Prairie" for the show's entire run, it turns out Richard Bull was quite happily married in real life. Bull's character was generally seen as quite patient, especially as he was often overrun by his wife, Harriet, and daughter Nellie. Per IMDb, Bull participated in several "Little House" specials and spin-offs and kept steadily working throughout the years. Despite that, it seems he never had consistent work to the degree that he found with "Little House," though he did appear in Michael Landon's series "Highway to Heaven."
Bull died in 2014 at the age of 89. He was survived by his wife, Barbara Collentine, whom he married in 1948 (per Today). In 1979, he had told the Florence Times that he had moments where he felt sorry for his character. He said, "I couldn't take some of the things he does. Barbara and I share everything and try not to be a burden to each other."
Katherine MacGregor retired from acting and focused on her religion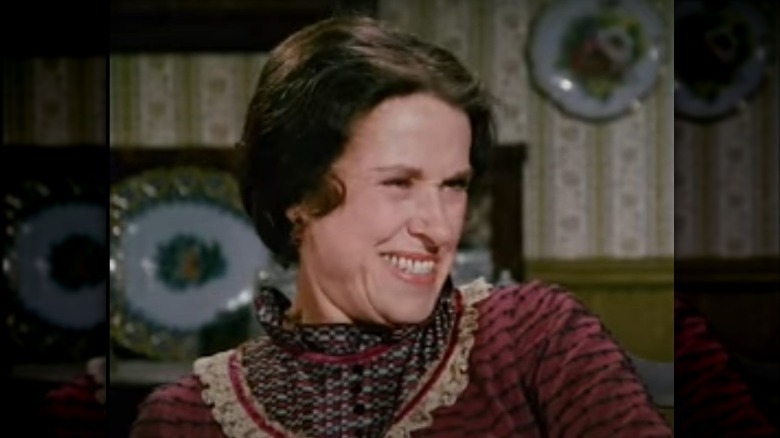 Katherine MacGregor came on board "Little House on the Prairie" while at the height of her stage career; in the years that preceded the show, she starred in several theatrical productions that toured the United States. She told the Santa Cruz Sentinel that moving from New York to Hollywood wasn't the immediate success she imagined. As she put it, according to the "Little House on the Prairie" website, it was difficult to get the right roles. She said, "It was a rude awakening coming to Hollywood. I was used to doing juicy parts on the stage … They didn't know what to do with me. They didn't know what I could do."
In the years that followed the show, MacGregor only acted once again in a 2014 short called "The Lottery" (via IMDb). She had essentially retired from acting following the cancellation of "Little House" and began to focus on her Hindu faith. In fact, Today notes that she even missed filming the show's final episode because she was out of the country on a religious journey. MacGregor died in November 2018 at the age of 93.
Rachel Lindsay and Sidney Greenbush stopped acting completely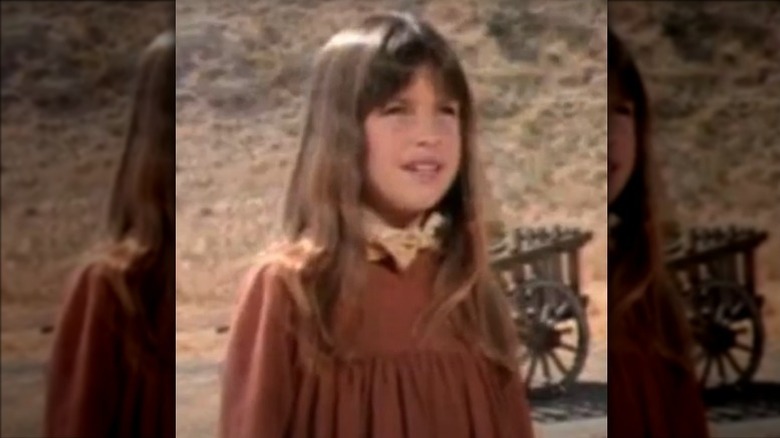 Rachel Lindsay Greenbush and Sidney Greenbush were only 3 years old when they filmed the pilot episode of "Little House on the Prairie," so it's safe to say that the toddlers had no idea they were about to spend the next several years on the set of the show. The twins shared the role of Carrie Ingalls, given their young age, and the role would end up being the only one that either pursued seriously for the rest of their careers.
The pair wouldn't have even been on the show if it wasn't for a friend of the family. Sidney explained to the Malibu Times that their parents had no plans for their kids to go into acting, but a friend of her father's heard that the "Little House" production needed twins. They ended up auditioning for Michael Landon in his office. Sidney explained that they were both pretty unbothered by the experience, saying, "When we went for the interview Michael took us in his office without my mother to see what we would do; it didn't faze my sister or me."