The Nanny
10 of Fran Drescher's most iconic hairstyles from The Nanny
Whether it was her outstanding outfits, her sparkling personality or her signature Queens accent, there's no doubting this leading lady had it all.
To celebrate just how fine Fran Fine really is, we've collected all the incredible hairstyles she's had over the years in one place.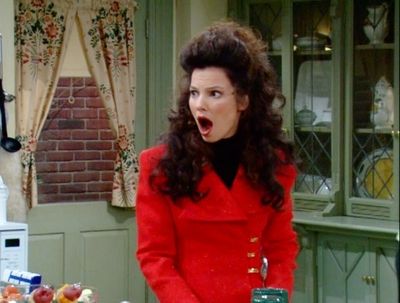 The bigger the hair, the closer to God, and in Fran's world, bigger is always better.
This bouffant hairstyle was a regular on the show, and became Fran's signature hairstyle.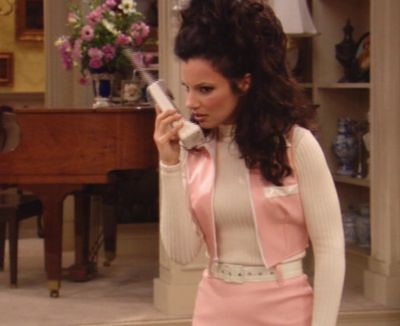 The style returned in a few iterations in which her bouncy curls were straightened out to be a little less unruly, but it still delivered on the height.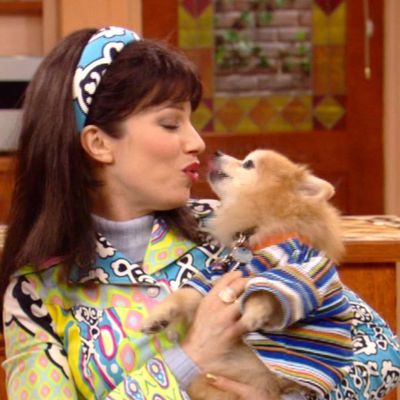 Sometimes it's less about the hair, and more about the style.
Fran was a style icon largely thanks to the amazing accessories that she would use to jazz up her ever-changing hair, such as these brightly-coloured headbands pushing back her straightened hair.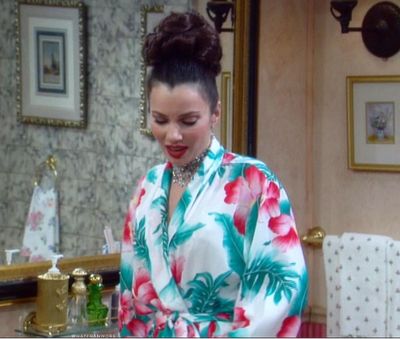 At times Fran would pull back her curly hair into an enormous top-knot bun, leaving the base sleek.
This dramatic looks was intended to be an early-morning 'undone' look, but we all know just how much work would have been put into maintaining this incredible style.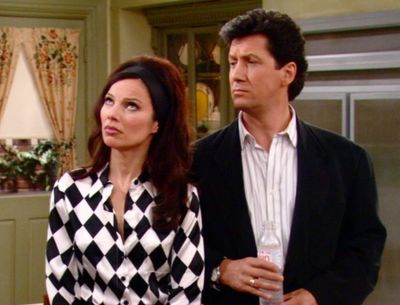 When you image Fran Fine, you no doubt think about her long, thick curly hair, and it can be easy to forget that she sometimes wore it long and straight.
This pulled-back side fringe was the perfect sleek accompaniment to the look, and framed her beautiful face.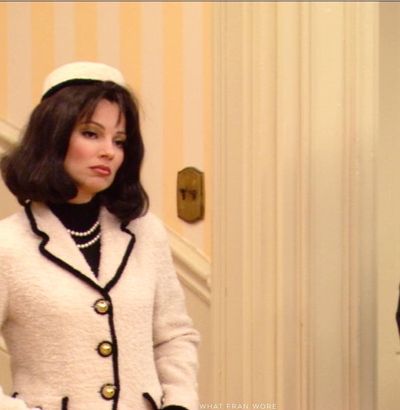 This Jackie Kennedy-inspired look is definitely one that will go down in the fashion history books, especially with the pillbox hat that tops off this curled-under long bob.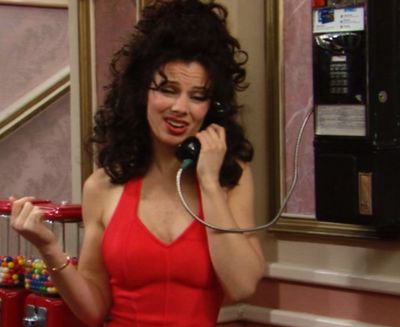 This half-up half-down hairstyle is particularly reminiscent of the early seasons of The Nanny, in which Fran from Queens would represent that outer-boroughs New York look that became so associated with her.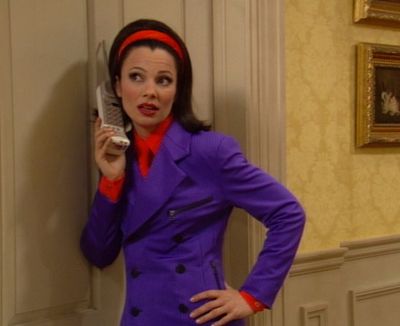 But that would never stop her from embracing a more 'Upper East Side' look in this matching headband and power-suit combination, with her hair groomed straight and shiny. We're also getting '60s vibes.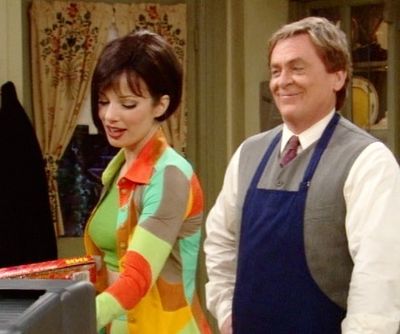 This was an entirely new look for Fran when she donned a super-short pixie cut with a wispy fringe.
The short bob framed her face and provided a little bit of extra drama to her already attention-grabbing outfits.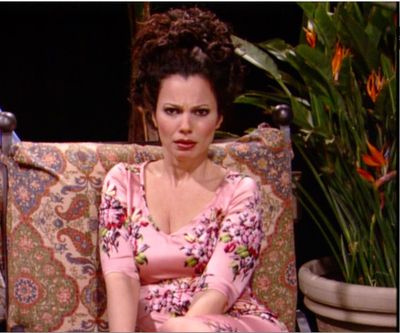 You might look this concerned as well if you had this much hair piled on top of your head!
Never one to shy away from a dramatic look, Fran often took the notion of a bun to the next level by making them puffier and bigger than ever before.
Stream episodes of the The Nanny for free on 9Now.