Uncategorized
Dean Martin's Daughter on the Kind of Dad He Was: 'He Wasn't the Party Animal'
Many people believed that Dean Martin was a party animal and womanizer, but daughter Deana Martin said this couldn't be further from the truth.
Deana Martin feels closer to her dad, the late singer, actor, and comedian Dean Martin every Christmas season. Martin's classic tunes make her feel like "he never left." The iconic comedian also passed away in the holiday season, making Deana feel closer to her father's presence even more.
She revealed to Closer Weekly that when she's walking in a store during the Christmas period, and Deana hears her dad's song, she sees people smiling, and some even wonder whether that's a Dean Martin song.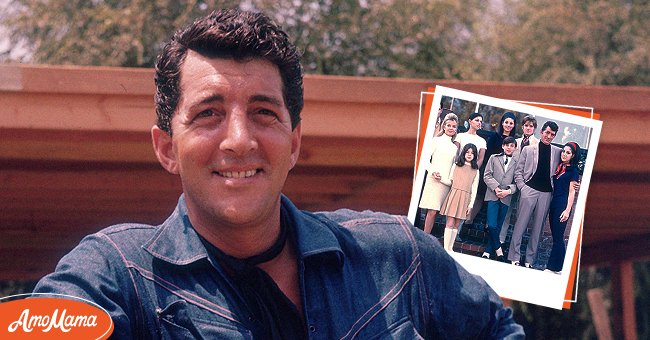 DEAN MARTIN, THE KING OF COOL
The actor and singer Dean Martin starred in several films with Jerry Lewis, and the duo became the number one top box office earners in the 1950s. Dubbed as the "King of Cool," Martin was famous not only for drawing laughter from the public but for his elegance and boozy charm. 
Many people thought that the king of cool was a party guy, but he was a family man at his core. Deana said she could trust when her father would be back home — she and her siblings would look forward to it:
"Sure, he would go on the road, but not a lot, because he loved to be home. We could set the clock by him because we knew when he would walk in through the backdoor."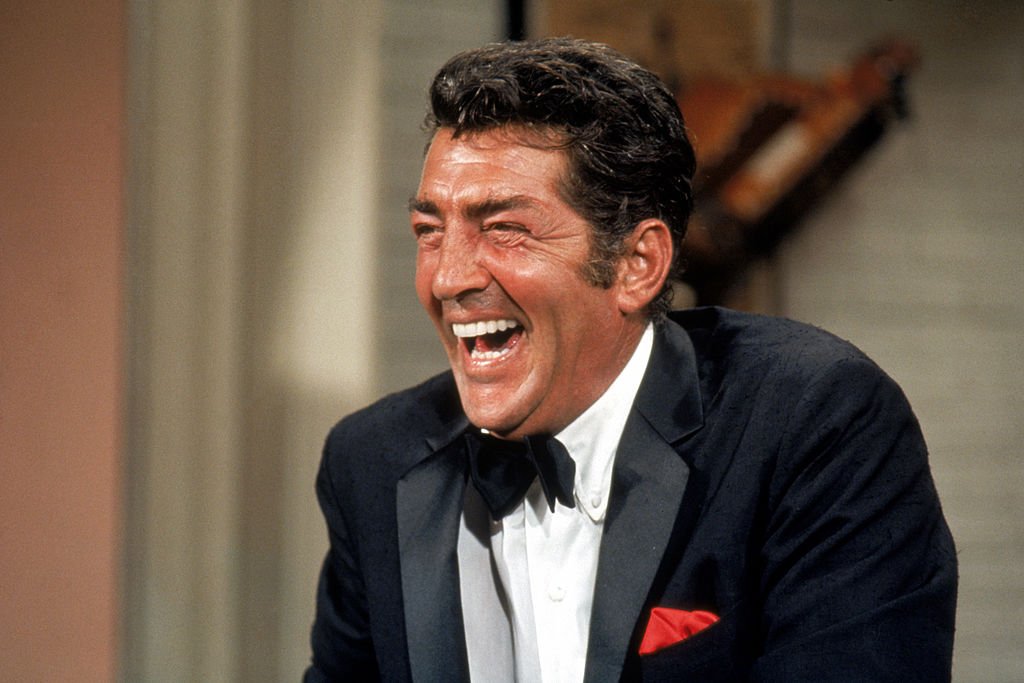 Deana called her father an "Italian father," as he would set rules for his young children and tell them they could "walk away" and leave if they didn't abide by them. But the children all knew the great father he was, so they didn't want to disappoint him. 
The perks of being Dean Martin's daughter were many. Deana and four siblings grew up during her father's early Hollywood heyday between the 1950s and 1960s. First, he worked as Jerry Lewis' comedy partner and second as a member of the Rat Pack.
The group was formed by the legends Frank Sinatra, Sammy Davis Jr., and Dean Martin, so the Martin children were used to their presence at their Beverly Hills home — Davis and Sinatra were considered their "uncles."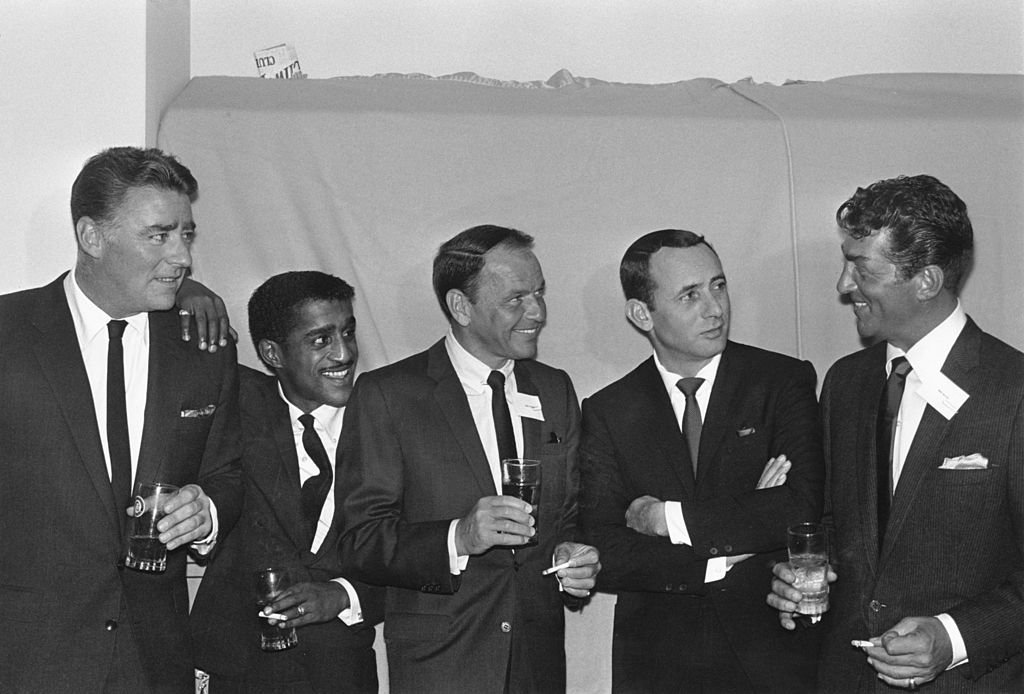 On Christmas, Deana Martin and her siblings sang carols with Rosemary Clooney, and as a teen, they met some of their rock idols:
"Elvis [Presley] idolized my dad. I remembered meeting Elvis, and he was the one who told me my dad was the king of cool. I'll never forget that."
But Deana couldn't believe the time her father met Paul McCartney in 1964. She said that her father went to a party and a young Paul was there, to whom the comedian went up and said, "Hi John, it's nice to meet you."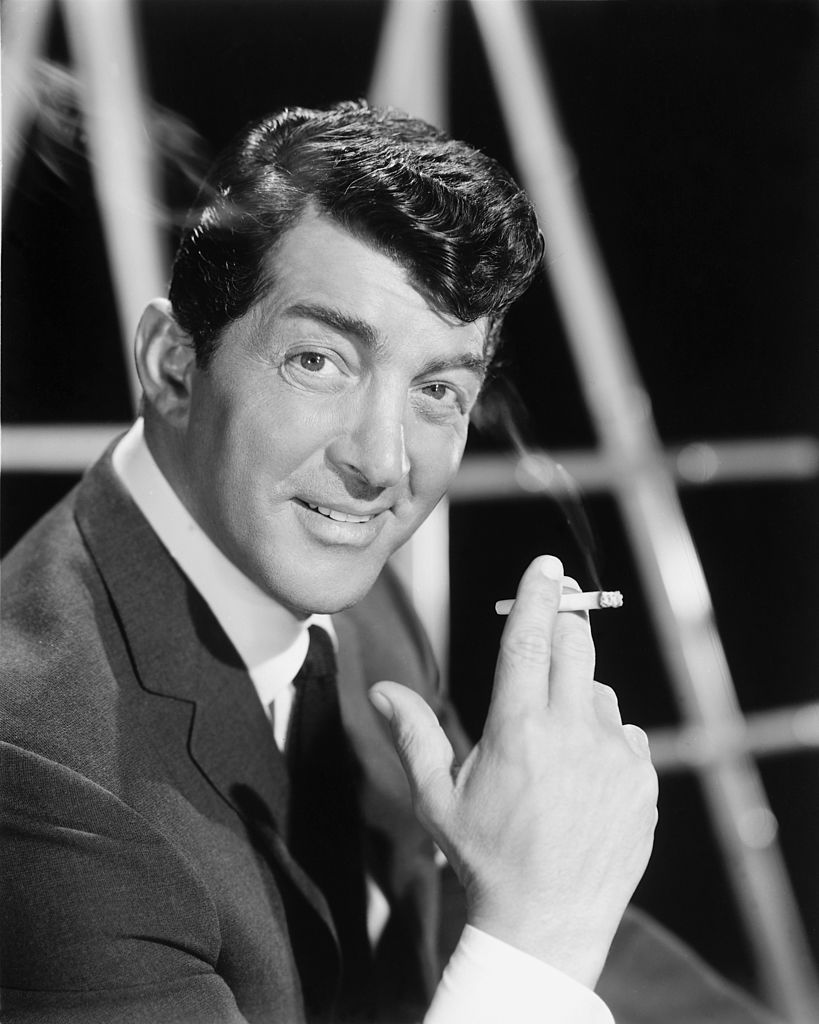 When Martin recorded "Everybody Loves Somebody," his signature tune a year later, he made sure to remember McCartney. The track knocked the Beatles' "A Hard Day's Night" off the top spot on the American charts in 1964.
Deana assumed that nobody could knock a Beatles' song out of first place, and she said that neither Elvis Presley nor Frank Sinatra had ever done that. So, he sent two telegrams, one to Sinatra and one to Elvis, saying, "I did it."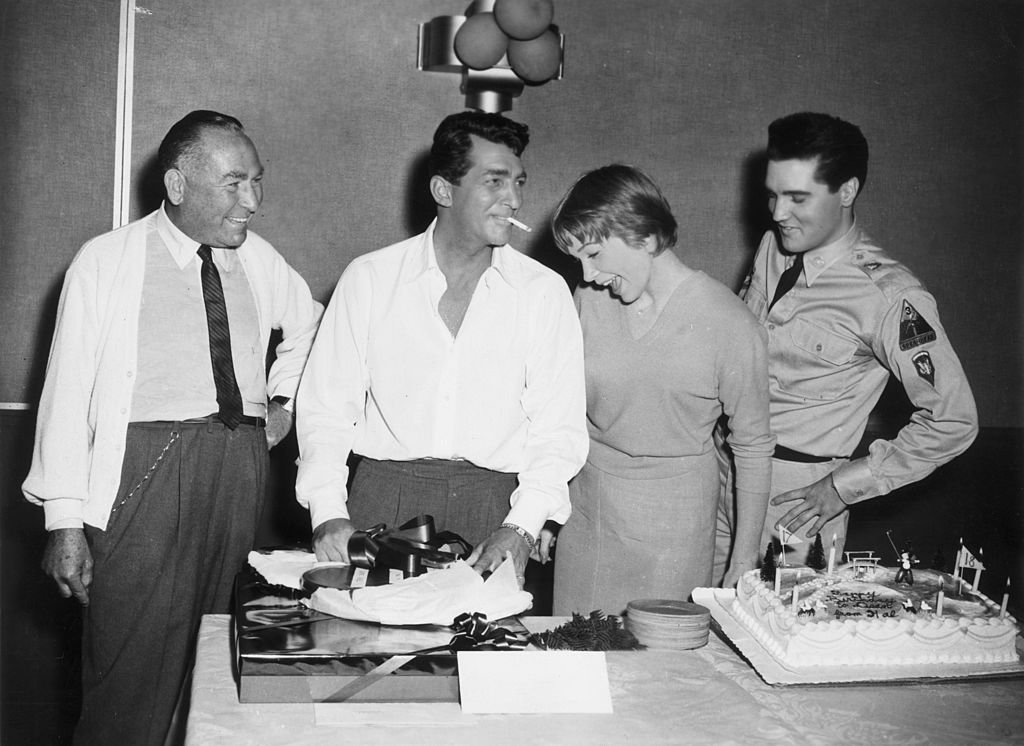 American actor Dean Martin (1917 – 1995, second L), producer Hal Wallis (L), actor Shirley MacLaine, and singer and actor Elvis Presley (1935 – 1977), while in production for director Joseph Anthony's film, 'All in a Night's Work'. | Source: Getty Images
FOLLOWING HER DAD FOOTSTEPS
Deana Martin knew from a young age she wanted to be an entertainer. When she sat in the front row of the Copacabana and saw her father Dean Martin entertain all of Las Vegas, she knew it.
The New Yorker dedicated, just like her father, her life to entertainment and made sure to learn from the best. Frank Sinatra, her "uncle" and dad's best friend, gave her singing lessons:
"I said to Frank, 'How do you do it? He said, 'Oh, by taking a big breath, I push from the diaphragm, and I can tell before a note comes out if I'm going to be on pitch or not.'"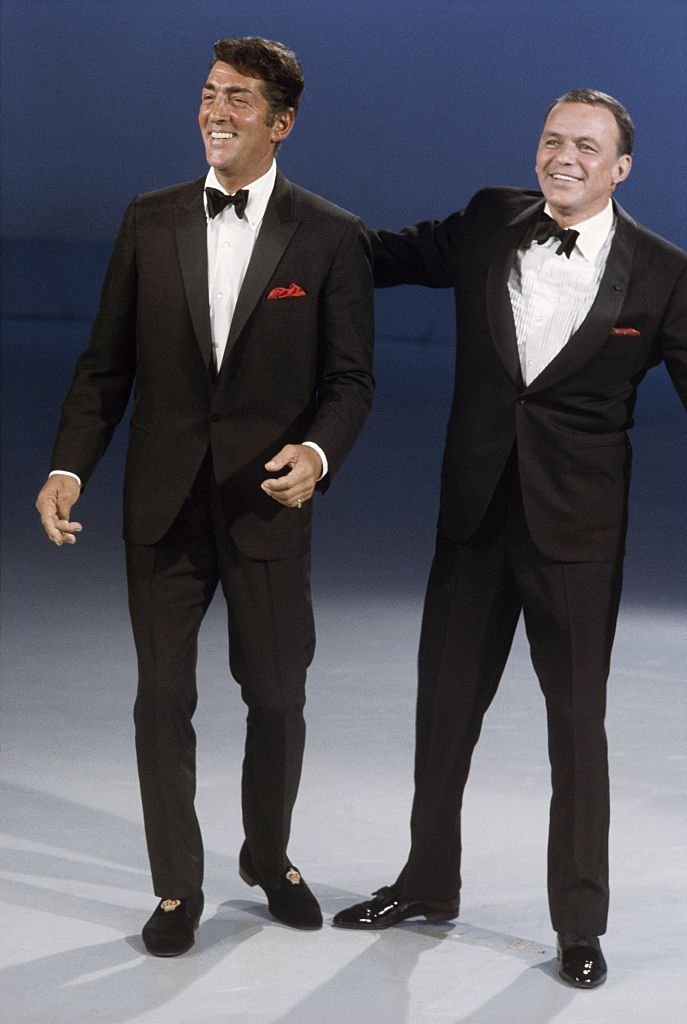 Entertainers Dean Martin and Frank Sinatra on the set of 'The Dean Martin Show' in 1967 in Los Angeles, California. | Source: Getty Images
Martin's daughter trained professionally at the Dartington College of Arts in Britain and performed as an on-stage actress in many plays, including "Romeo and Juliet," "The Taming of the Shrew," "Hamlet," and "A Taste of Honey." Her movie debut was in "Young Billy Young."
In 1966 was her time to debut in television. She made it on the "The Dean Martin Show" and later became a frequent guest, performing in musical and comedy numbers.
But the sky was the limit to Deana, so she also embraced a singing career. Her first steps as a singer were in the 1960s when she was a teenager. However, the woman got busy with her other roles as a performance artist, so she put her singing occupation on hold.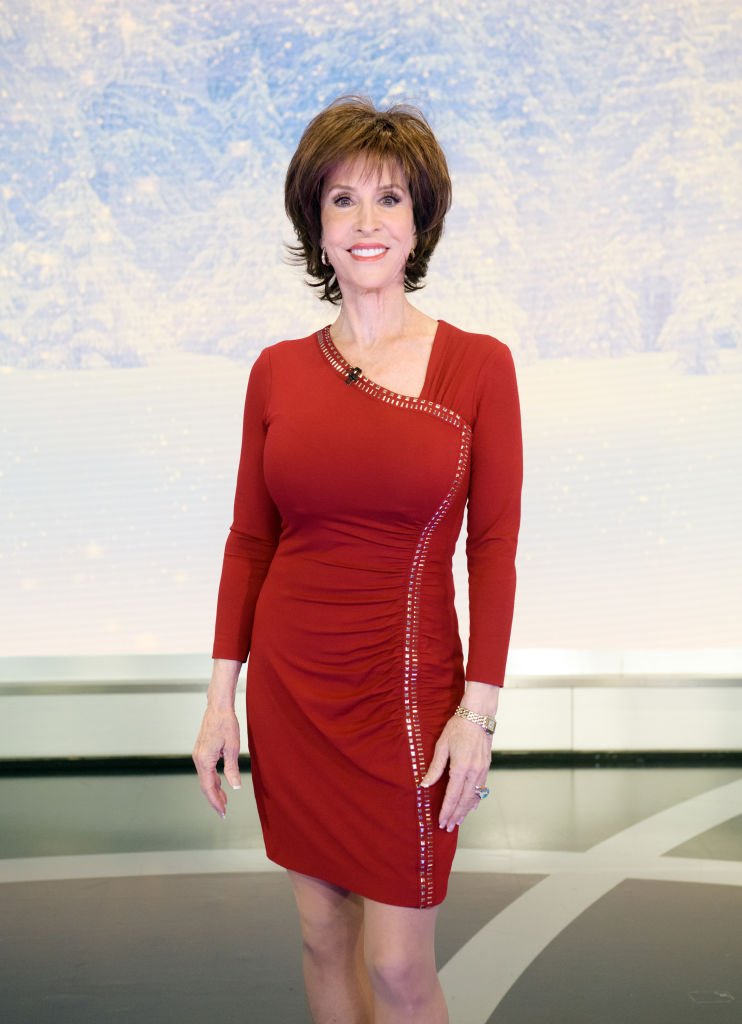 Singer Deana Martin visits "FOX & Friends" at FOX Studios on December 10, 2018 in New York City. | Source: Getty Images
The 73-years-old came back to it decades later. In 2006 the singer and actress recorded her memoir, "Memories Are Made of This," which is also the title of Dean Martin's number one hit in 1955.
Deana admitted she's shocked at how many people still have an image of her father as an alcoholic. On stage, he'd swang apple juice instead of liquor; she explained that was a gimmick. She thought her dad was a great actor because most people believed he was a drinker.
The actress and singer defended her dad, stating that he couldn't build such a successful career, from singing in nightclubs with Jerry Lewis, the number one hits, and all the movies if he had a problem with addictions.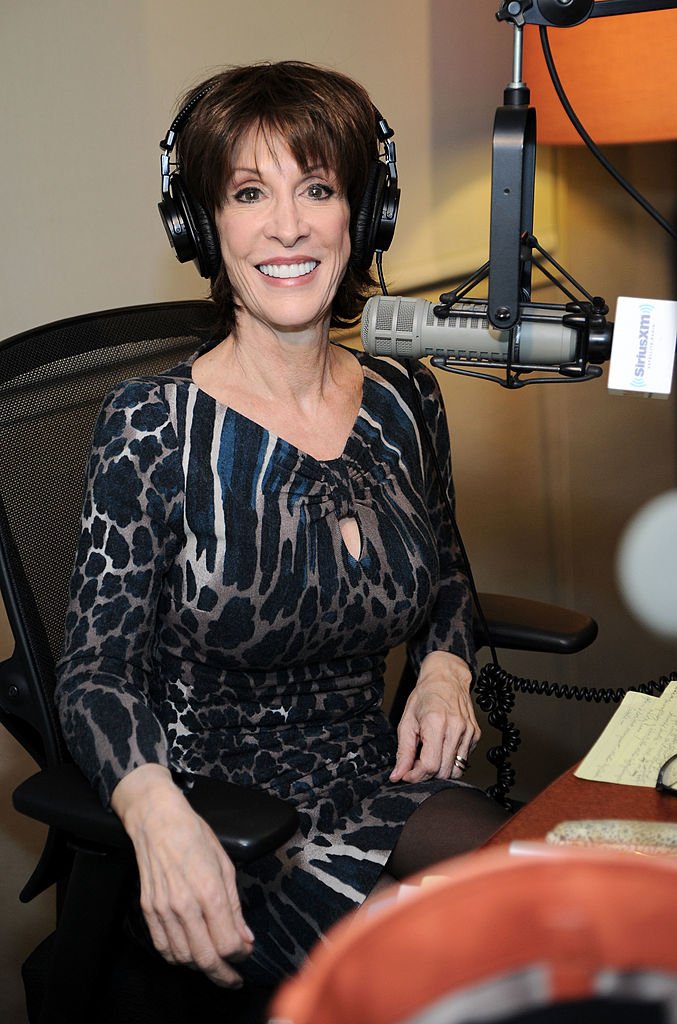 Deana Martin guest DJs on Siriusly Sinatra in the SiriusXM studio on December 3, 2012 in New York City. | Source: Getty Images
Indeed, the only rumor that is true is that Dean Martin had had a nose job before he started his career in Hollywood. 
After Deana released her memoir, two of her siblings shared that their memories of Dean Martin as a dad differ from Deana's. Martin had seven children, four with his first wife Betty and three with Jeanne.
The entertainer cultivated the fame of a womanizer and a party animal; he was married three times. Some people believe, just like Deana, that wasn't true, and Martin was a dedicated family man. Dean Martin passed in 1995 at age 78 from acute respiratory failure.