The Nanny
Did You Know That 'Everybody Loves Raymond' and 'The Nanny' Were In The Same TV Universe?
Marvel may be famous, right now, for crafting an expansive universe that connects comic book characters, but long before Marvel took to the big screen, television networks crafted their own worlds. Mad About You, Seinfeld, and Friends, all excited in the same universe, for example. The Barone family existed in the same universe as the Heffernans, too. The Barones of Everybody Loves Raymond also lived in the same world as The Nanny, and there is a real-world reason why.
Everybody Loves Raymond and The Nanny ran on the same network around the same time
Everybody Loves Raymond, and The Nanny were two of CBS's most successful television shows in the 1990s. The Nanny, which premiered in 1993, ran for six seasons before the show concluded with Fran Fine and Maxwell Sheffield moving to California after their long-awaited marriage.
Everybody Loves Raymond, which premiered in 1996, followed the life of Ray Barone as he and his wife, Debra Barone, navigated marriage, three children, and Ray's overbearing parents. The show ran for nine seasons, overlapping with The Nanny for three years.
Raymond Barone and Fran Fine were high school classmates
The Nanny and Everybody Loves Raymond didn't just exist in the same universe, their paths crossed, too. In 1998, Ray Barone made an appearance on The Nanny. In the episode, "The Reunion Show," Fran Fine attended her high school reunion, only to find out that she was once again left out. At previous gatherings,  Fran found herself single while everyone else was getting married. Newly engaged, Fran attended the reunion, only to find out that everyone she went to high school with was getting divorced just as she was planning her nuptials.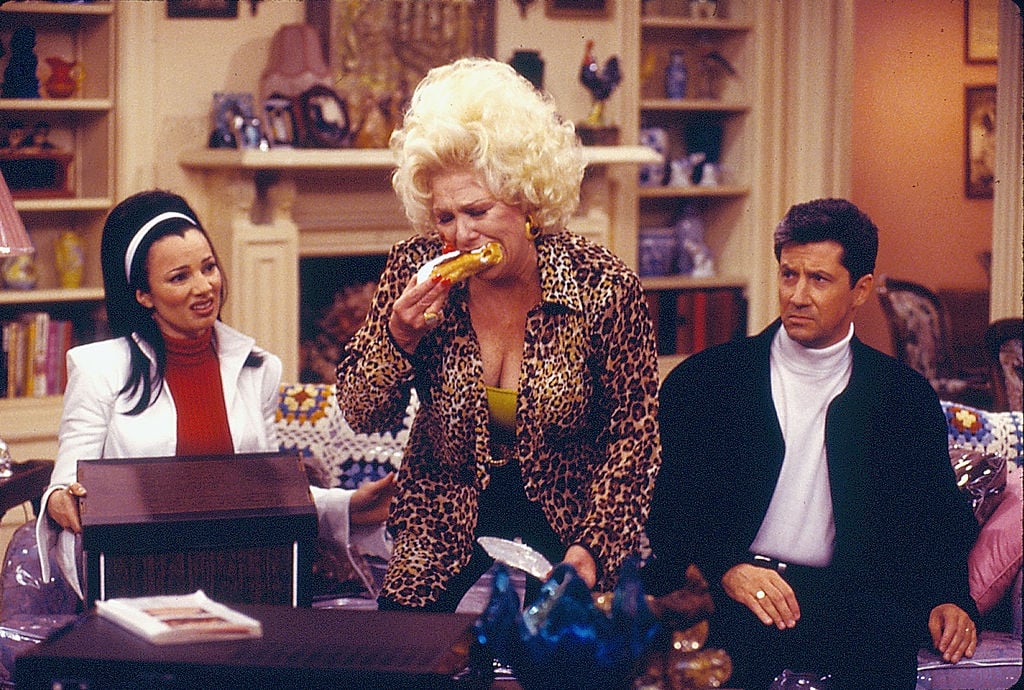 Ray, who is somewhat happily married to Debra, made an appearance as one of Fran's classmates, proving once and for all that the nanny from Queens and the famed sportswriter have a long history. The high school connection was not purely fictional, though. The actors who portrayed the former friends actually did attend the same schools growing up.
Aside from being on the same network, Fran Drescher and Ray Romano actually were classmates
Ray Romano, who portrayed Ray Barone on Everybody Loves Raymond and Fran Drescher, who played Fran Fine for six seasons, had more in common than their careers and the network their respective shows aired on. The two actors were high school classmates.
Both Romano and Drescher attended Hillcrest High School in real life. The former classmates both graduated from the school, located in Jamaica, New York, in 1975. The former classmates also both went on to the same college. Romano left Hillcrest High School and enrolled in Queens College, but dropped out before earning a degree. Drescher also attended the college but left before completing her freshman year.