The Nanny
The Cast Of The Nanny Is Unrecognizable Today
The beloved '90s sitcom The Nanny has become a pop culture cult classic with its likeable cast and hilarious script. The stars of the popular sitcom brought to life the enigmatic Sheffield family, whose stiff but posh lifestyle is shaken up by a makeup salesgirl-turned-nanny from Flushing, Queens, played by the illustrious producer and creator of the show, Fran Drescher. The show saw a six-year run premiering in 1993, and followed the quirky family's hilarious day-to-day lives as the Sheffields' world gets turned upside down.
The beloved '90s sitcom The Nanny has become a pop culture cult classic with its likeable cast and hilarious script. The stars of the popular sitcom brought to life the enigmatic Sheffield family, whose stiff but posh lifestyle is shaken up by a makeup salesgirl-turned-nanny from Flushing, Queens, played by the illustrious producer and creator of the show, Fran Drescher. The show saw a six-year run premiering in 1993, and followed the quirky family's hilarious day-to-day lives as the Sheffields' world gets turned upside down.
The show ran for six seasons, ending in 1999, and it received multiple Emmy nominations throughout its course, including Drescher's nomination for outstanding lead actress in a comedy series for her character, Fran Fine. Since its end, the cast of the show have gone on to have various careers on-screen and off, though sadly, Ann Morgan Guilbert, who played Fran's grandmother Yetta, passed away after a decades-long career in Hollywood in 2016. Some members of the cast have gone on to major roles, while others have moved on from their acting days. Here are the stars you might not recognize from The Nanny today.
Fran Drescher's life after The Nanny has had ups and downs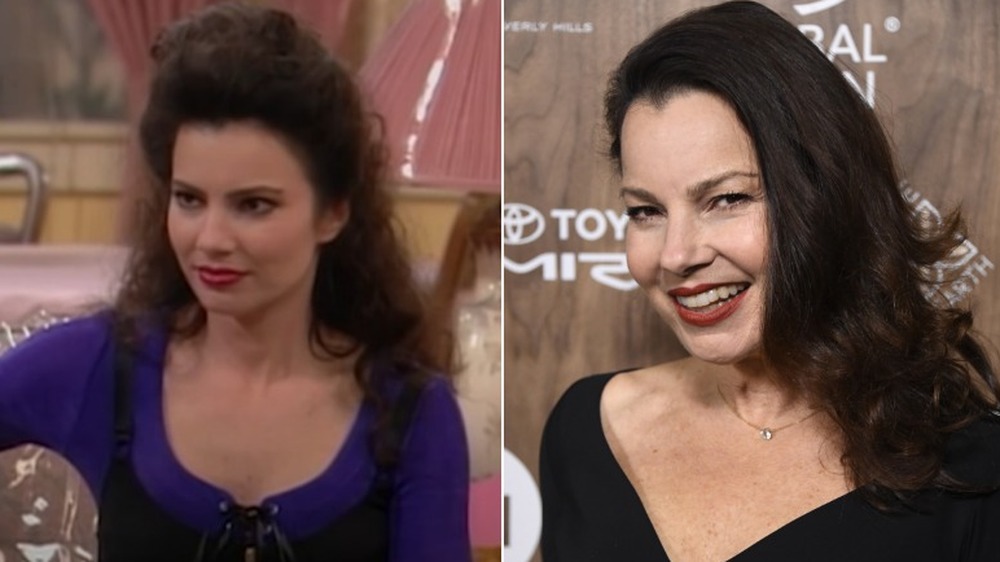 YouTube, Frazier Harrison/Getty Images
Fran Drescher took the '90s era by storm with her iconic nasally voice and eccentric personality. Largely known for her comedy, Drescher became a powerhouse in the world of sitcoms when she played the colorful Nanny Fine from Flushing who stumbled into the lives of the Sheffields.
Since The Nanny, the comedy queen has had a consistent run of sitcoms, though most of them short-lived. She has starred in a range of sitcoms from Living with Fran in 2005, Happily Divorced in 2011, and Indebted in 2020, the last of which was canceled after one season. Though Drescher's professional and personal lives has had ups and downs, from a divorce to a battle with uterine cancer, she has continued to thrive on and off camera. In an interview with Today, she explained her new venture as a standup comedian, saying, "What I like about it is that I'm not dependent on anyone. I can just write my act and show up anywhere."
The Nanny's Charles Shaughnessy went on to play Prince Charles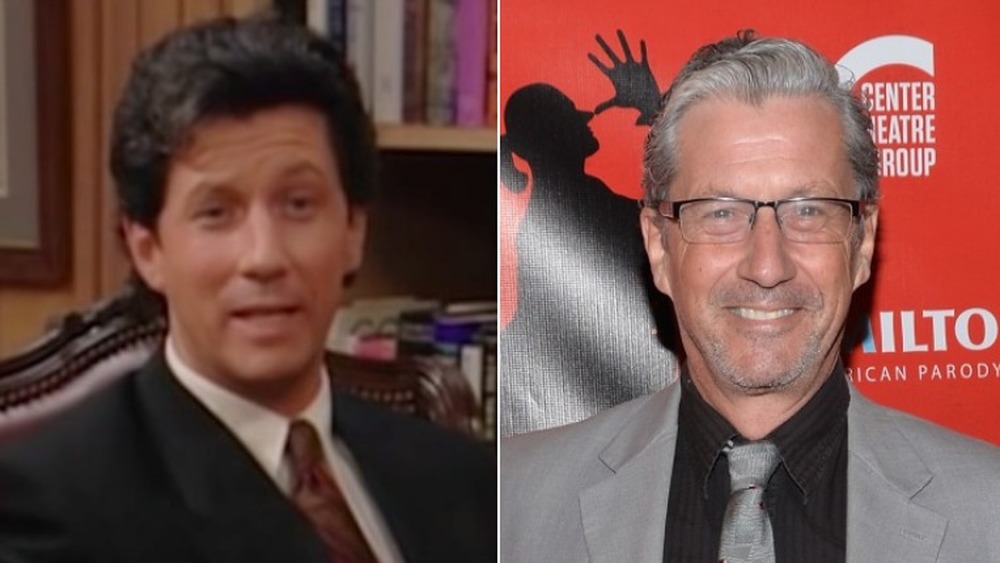 YouTube, Michael Tullberg/Getty Images
Maxwell Sheffield was the handsome theater producer with an accent that melted the hearts of viewers since the first episode of The Nanny premiered. Played by Charles Shaughnessy, the tense will-they, won't-they romance between Fran Fine and himself was the heartbeat of the '90s comedy classic. Though the show ended in 1999, Shaughnessy has kept busy since his days as playing Mr. Sheffield, with a myriad of roles, including a stint on Mad Men in 2008, as Saint John Powell. 
The London native has also found success playing a member of the royal family in the TV movie Harry & Meghan: Becoming Royal in 2019. Shaughnessy spoke of his similar roles of Mr. Sheffield and Prince Charles, telling Sunrise, "Every actor has a kind of core personality trait." He explained, "No matter how many characters you play…there's going to be an element that's the same." He continued by recalling a line from the sitcom where Mr. Sheffield was described as a "stunned beast," which Shaughnessy compared to his other role by saying, "I think Prince Charles stands there at times like a stunned beast."
Daniel Davis, who played Niles on The Nanny, starred on Broadway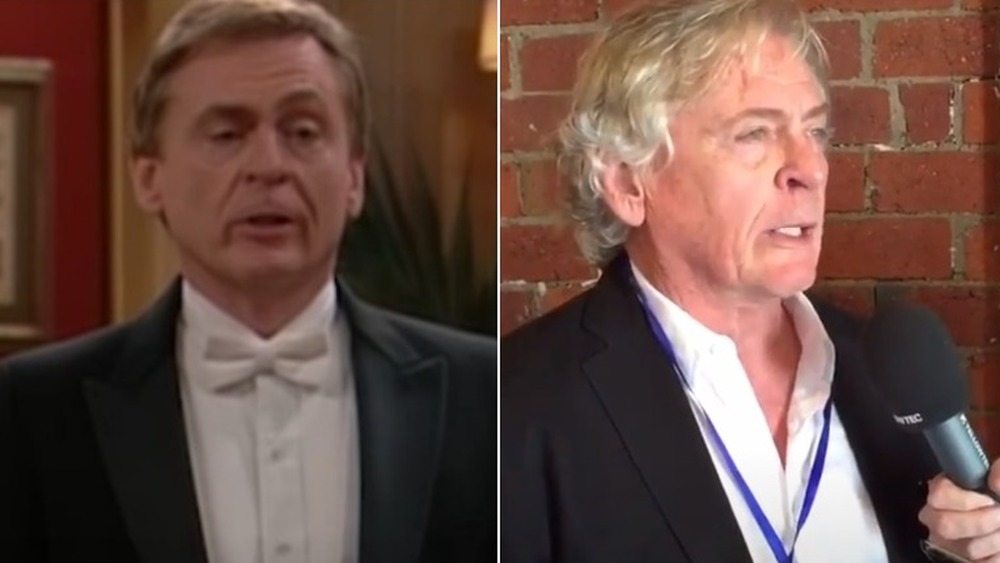 YouTube, Henry S. Dziekan Iii/Getty Images
The Nanny found its dose of weekly witticisms from its sardonic butler, Niles. Daniel Davis brought the character life, donning a British accent despite being born and raised in Arkansas. His dynamic relationship with Mr. Sheffield's work partner, C.C. Babcock, gave the show another layer of witty insults and comebacks keeping audiences on their toes for six seasons.
Since The Nanny, Davis has had minor roles in TV and movies, as well as gigs on stage. He's enjoyed stints in The Blacklist, Gotham, and The Prestige to name a few. He also starred in the play Noises Off in 2016. Though Davis is a seasoned actor with a decades-long career, he is still best known for the punchy one-liners from The Nanny. In an interview with Broadway Showbiz, Davis spoke about the behind the scenes on the show, saying, "Most of my one-liners would come on the day we taped, after watching rehearsals all week they would come up with a zinger that would be the 'blow' for the scene." He gave further insight, saying, "I always trusted them to give me a gem, especially when Ms. Babcock was involved."
Lauren Lane, who played C.C. Babcock, turned to the stage after The Nanny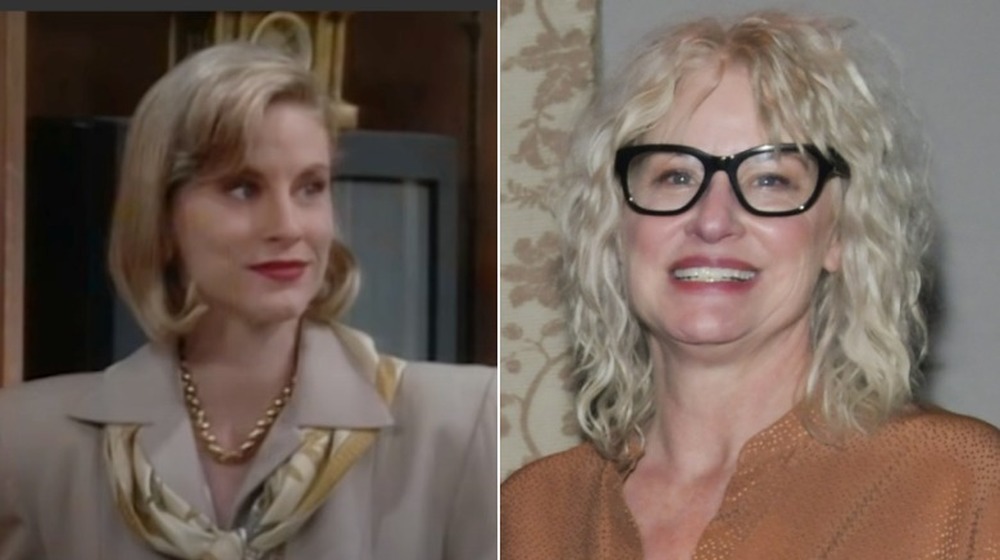 YouTube, Rodin Eckenroth/Getty Images
While not necessarily a fan favorite of The Nanny, C.C. Babcock held her own against the eccentrics of Fran Fine and the sharp tongue of Niles. Played by Lauren Lane, Babcock found herself in over-the-top situations, including a seasons-long battle with an unrequited crush on theater producer Mr. Sheffield. While Lane hasn't appeared in anything as big as The Nanny since the show ended, she has certainly kept busy with a slew of other projects, appearing in shorts The Cutting Room in 2001 and Dress Code in 2019.
Lane found more success in the theater world, working closely with ZACH Theatre in Austin, Texas, while simultaneously teaching at Texas State University. The comedy actress starred in August: Osage County and The Vagina Monologues before appearing in the award-winning comedy God of Carnage as Veronica Novak in 2011. In an interview with TheaterMania, Lane described her experience playing another unlikable character on stage, saying, "In the end, I don't care if the audience doesn't like her — it's like C.C. in a way. Maybe not liking her is the goal."
Nicholle Tom, aka Maggie on The Nanny, has had a slew of small roles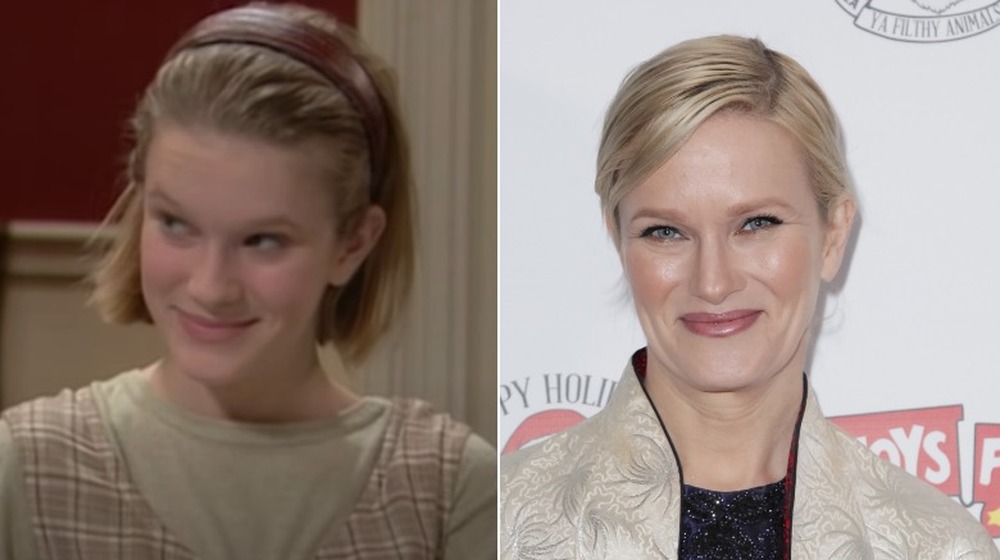 YouTube, Tibrina Hobson/Getty Images
The oldest of the Sheffield children was the lovable shy teen, Maggie, played by Nicholle Tom. Maggie was known for breaking out of her shell after developing a close relationship with Fran, allowing her character to blossom along the show's six-year run. Though finding success in the early years of her career, Tom has had a slew of minor roles that have kept her busy since the end of The Nanny, including a minor role that viewers might have missed in the box office hit The Princess Diaries in 2001. Tom also voiced Supergirl in the animated series Justice League Unlimited from 2004 to 2006.
Tom found footing in a larger part for the IFC channel's film The Minor Accomplishments of Jackie Woodman in 2006. She opened up in an interview with The Star Scoop and discussed her longevity in Hollywood: "I think the way that I've been able to continue to work throughout the years, is just be in acting class, and take it very seriously, and probably just keep on working."
After playing Brighton in The Nanny, Benjamin Salisbury has kept largely out of the public eye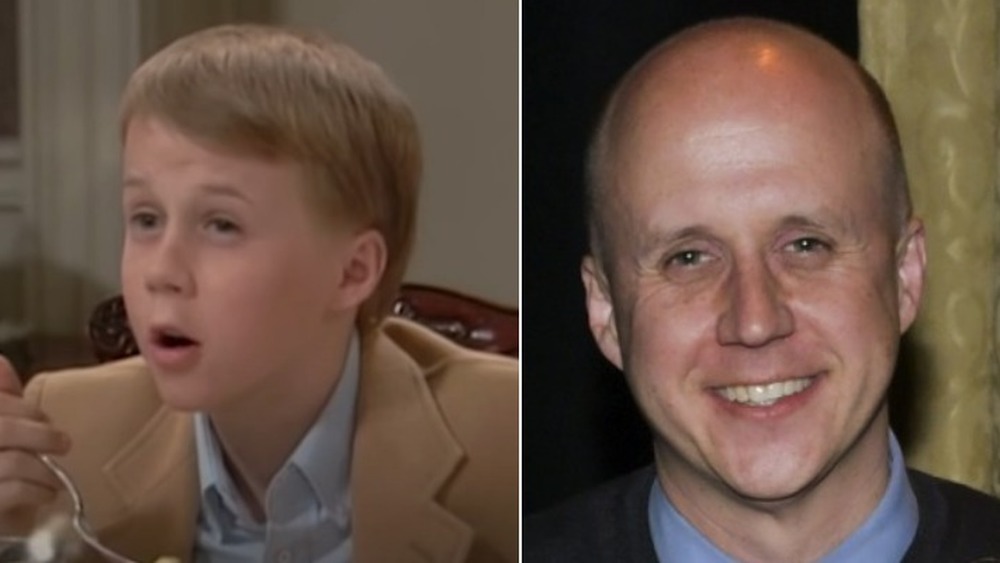 YouTube, Rodin Eckenroth/Getty Images
Benjamin Salisbury brought the mischievous little brother on The Nanny, Brighton Sheffield, to life from a young age. He appeared in minor roles before landing the spot on the show, where he grew up in front of the camera over the long-running hit sitcom's run. But finding success at a young age didn't translate over into his older years as an actor, as Salisbury has been largely missing from the limelight since his stint on The Nanny. 
According to IMDb, Salisbury had sparse minor roles in sci-fi dramedy S1m0ne in 2001 as "Production Assistant" and played Derek in Red Zone, an offbeat drama, in 2003. He also had a small role in series Numb3rs, and his last noted role as of this writing was in a short film called On the Brink in 2006. After that, Salisbury disappeared from the public eye, leaving little traces of his life post-acting until 2020, when he appeared in the virtual table read of The Nanny, during which core members of the cast reunited to read the script from the pilot episode.
The Nanny's Madeline Zima has grown up from child star to full-blown actress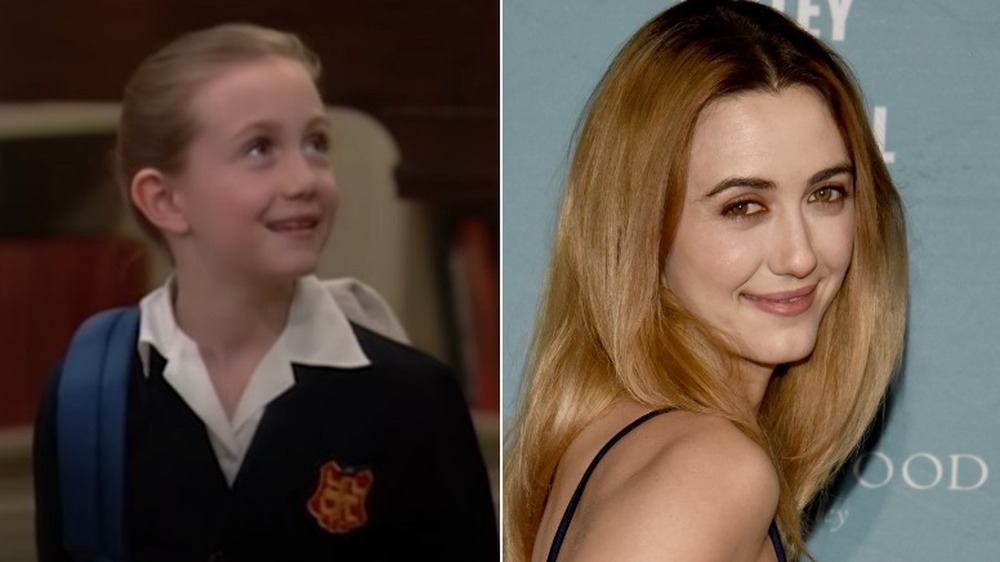 YouTube, Tim Mosenfelder/Getty Images
The youngest Sheffield, Gracie, played by Madeline Zima, was a precocious child who often found herself in existential crises throughout the series, though she finds new meaning in life when Fran Fine stumbles onto the scene. Zima has had an illustrious career since the show's end, with various major and minor roles in TV and film, breaking out of the child star mold and transforming into a full-blown actress. Little Grace from The Nanny grew up to be gorgeous!
The years following The Nanny saw the star grow up and eventually land a part in Californication in 2007. Zima played Mia Lewis, shocking fans with scenes of nudity and further distancing herself from her wholesome sitcom past. Zima also starred in A Cinderella Story in 2004 (here are things only adults notice in A Cinderella Story), David Lynch's 2017 Twin Peaks revival, and the Netflix drama You in 2019. Though the former child star has had a steady career in Hollywood, she looks back at her time on The Nanny with less-than-favorable memories. In an interview with The TV Page, Zima opened up, saying, "There was just a kindness and a sensitivity that didn't exist on the set of The Nanny. They treated me more like a prop than like a human being."
Renee Taylor hasn't slowed down since being on The Nanny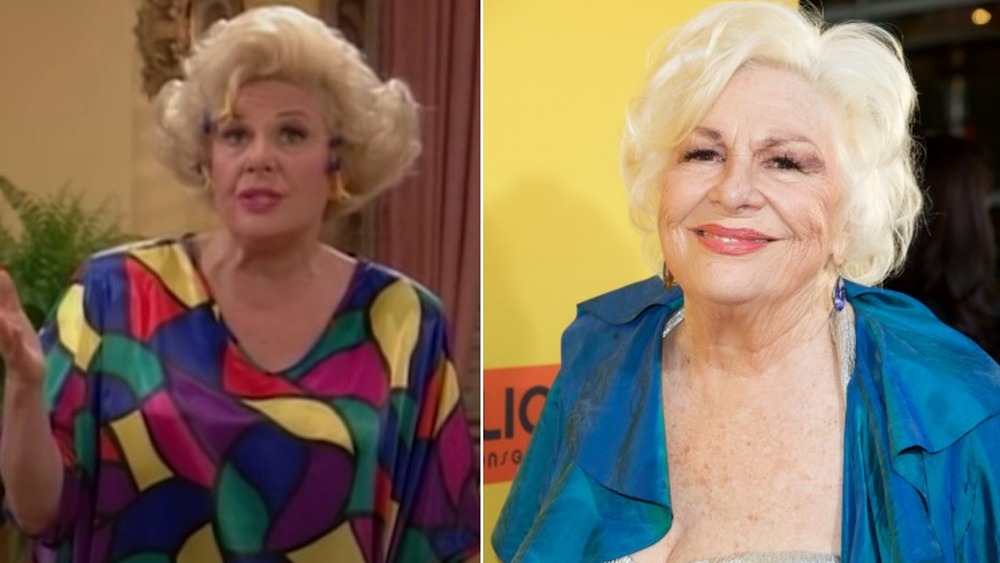 YouTube, Earl Gibson Iii/Getty Images
Hilarious and quick-witted, Renée Taylor dazzled on the small screen with her portrayal of Fran Fine's mother, Sylvia Fine, in the hit sitcom. Taylor's performance on The Nanny gave a lasting impression on viewers, but her career has spanned decades, making her a long-time force in Hollywood. Though Fran Drescher is best known for her iconic nasally voice, Taylor's is equally iconic, and she has lended her voice to many characters over the years in movies like Dr. Dolittle 2 and Ice Age: The Meltdown, although none are as notable as her stint voicing Gloria in animated hit Bob's Burgers.
Taylor has found success on the stage in the one-woman show My Life on a Diet in 2020. The play was adapted from her memoir, and she opened up about in an interview with Broadway World. "My show is really about my life expectancy," she shared. "Expecting to be a famous actress and eating whatever famous actresses ate, thinking I would look like them if I ate what they ate." She also spilled about a possible future incarnation of The Nanny, saying, "If The Nanny comes back [to television], [Fran is] gonna play me, her mother, and I'm gonna play the grandmother."
After appearing on The Nanny, Rachel Chagall, who played Val, left her acting days behind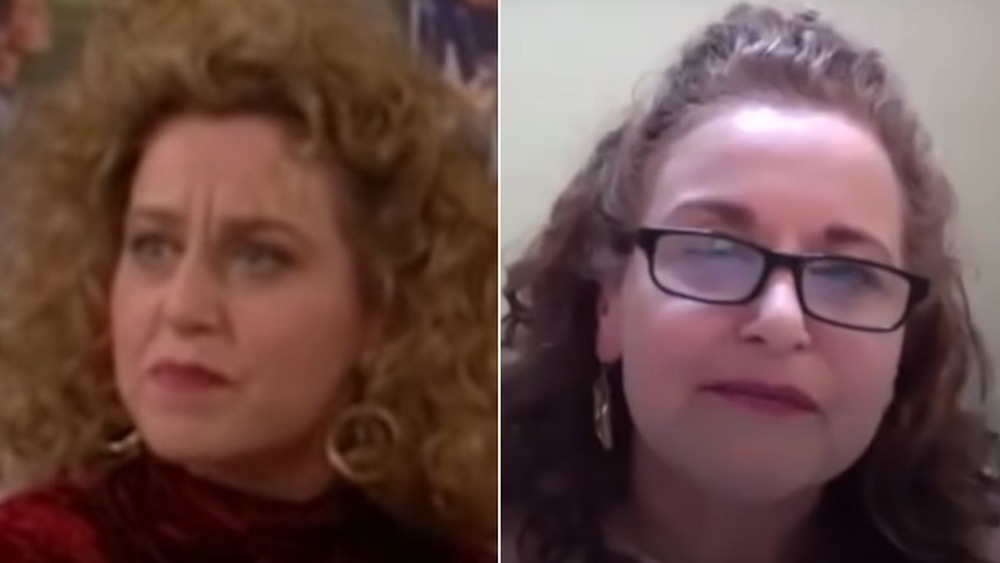 YouTube
Val Toriello, played by Rachel Chagall, was Fran Fine's aloof but loveable best friend and partner in crime throughout the series. Chagall's supporting role was another layer of comedy gold for the sitcom, and she is easily still a fan favorite as fans can remember her plucky personality that colored the lives of the Sheffields. Though her time on The Nanny was lauded, the former comedy actress has only appeared in a few small roles since. 
According to IMDb, Chagall appeared in TV series Just Shoot Me! in 2001, as well as a small role in the short comedy-fantasy film Odessa or Bust. As of this writing, her last appearance on the small screen was in an episode of sitcom What I Like About You in 2006, before she disappeared from the limelight. Much like co-star Benjamin Salisbury, Chagall reappeared to the public eye during The Nanny table read in 2020, reprising her role as Val.