The Nanny
'The Nanny' Musical: Fran Drescher Explains Why 'Crazy Ex-Girlfriend' Creator Rachel Bloom Is Perfect To Write It
Fran Drescher announced plans for a Broadway musical adaptation of her '90s sitcom The Nanny on Jan. 8, 2020. She'd already formed a company with Rachel Bloom, co-creator of Crazy Ex-Girflriend, and Adam Schlesinger, the show's executive music producer when they made the announcement. Bloom and Schlesinger will write the show's music.
Three days later, Drescher was on a Television Critics Association panel for her new NBC comedy Indebted. She gave a preview of what The Nanny and Crazy Ex-Girlfriend fans can expect on Broadway. Until then, you can see Drescher on Indebted Thursday nights at 9:30 p.m. on NBC.
'The Nanny' was Fran Drescher's big break
Fran Drescher was a successful actor before The Nanny. Some fans remember her memorable roles in This Is Spinal Tap or Weird Al Yankovic's only movie vehicle UHF. Creating and starring on The Nanny made her a household name though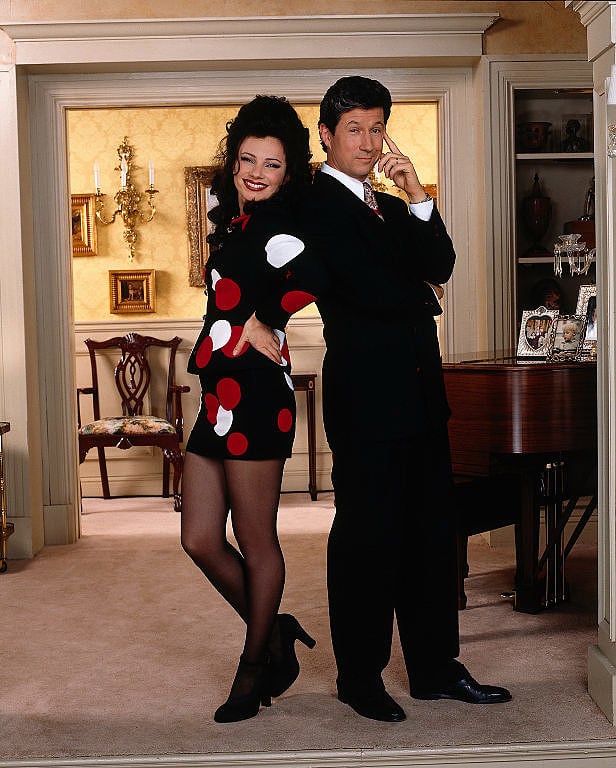 Fran Fine (Drescher) was an out of work cosmetics saleswoman who went to work as a nanny for Maxwell Scheffield (Charles Shaughnessy)'s kids. The show lasted six seasons, by the end of which they were married.
How 'The Nanny' moved to Broadway
There was talk of a Nanny TV revival but that never happened. Looks like it'll be on Broadway instead. First, they cleared it with the studio.
"First, we came up with the idea to turn it into a Broadway musical," Drescher said. "Peter Jacobson, my co creator, gay ex-husband, and writing partner, called the President of Sony, who is our parent who is our partner with it. And he said, 'You had me at hello.' Then we started writing the book, and then we brought in a lead producer."
So, here are the full behind-the-scenes credits for The Nanny musical so far.
"Rachel and Adam are going to be music and lyrics, and they just won an Emmy for that," Drescher said. "Peter and I are writing the book, and we are all producers. Zeilinger Productions is the lead producer, and Marc Bruni is our director, who did Beautiful."
Why Rachel Bloom was the perfect choice for 'The Nanny' music
Rachel Bloom was not even a teenager when The Nanny ended in 1999. She was the right impressional age to fall in love with The Nanny. Now that she's an Emmy winning songwriter, she can parlay her passion into the revival.
"We all agreed that, if Rachel wants to do it, she'd be absolutely perfect for it," Drescher said. "She grew up watching The Nanny. She absolutely loves it, has tremendously fond memories of enjoying it with her mom and on TV. It was a no brainer if she wanted to do it."
Rachel Bloom will sing like Fran Drescher speaks
The Nanny musical will still be Drescher's story, as she co-created the show. She has a distinct voice, but she doesn't write music so she needed the musical version of Fran.
"We were concerned who is going to write the lyrics that's going to capture the comedy of the series," Drescher said. "You could come up with beautiful melodies, but to write it and have the voice that the audience is going to expect musically and lyrically was something that we thought would be very daunting."