The Nanny
'The Nanny' Star Fran Drescher Wishes This 'Smart, Funny, Cute, Talented' Actor Was '20 Years Older'
Fran Drescher wowed '90s television fans as Fran Fine on The Nanny, and there's no doubt she's still got that Nanny Fine charisma at 64! But there's one younger actor who seems to have charmed her, and she took to Instagram to let the world know. Which "smart, funny, cute, talented" movie star did Drescher say she wishes was 20 years older?
Fran Drescher in 2020: 'I'm kind of dating myself and it's going quite well'
In 2020, Drescher said she wasn't dating and wasn't interested in dating. "I have my gay ex-husband who I love, and he fulfills a lot of needs. I have someone on the side who is a friend with benefits," she explained, according to Yahoo. Of course, she didn't reveal the identity of that beneficial friend, but she did give some insights into their relationship.
"He comes over, we hang out and we do the hot tub and I make us some food and we lay in bed," she revealed. And most people can probably imagine what other activities their relationship might include. So — moving on — she said their meet-ups were happening about twice a month, which was "more than enough."
It's not clear if Drescher, now 64, is still in that situation, but she said at the time she was "very comfortable" with the routine. However, she told her followers on Instagram there was one actor who really impressed her. Who was she gushing over?
Fran Drescher to Instagram about Justin Long: 'If he were only 20 years older!'
Some fans will not be surprised in the least to hear that adorable actor Justin Long was the inspiration for Drescher's gushing post. A photo of her hugging Long from behind is captioned, "I love that guy. Smart, funny, cute, talented – ah, but if he were only 20 years older!"
They worked together for a film called "Safe Spaces" in which Drescher played Long's mother. But the photo was apparently taken when Drescher visited Long's "Life is Short" podcast, where she said the two had "so much fun."
So, maybe Drescher is taking herself off the table of romance for Long due to their age difference – or maybe just to stick to her own routine – but is there someone else for him?
Who is Justin Long dating?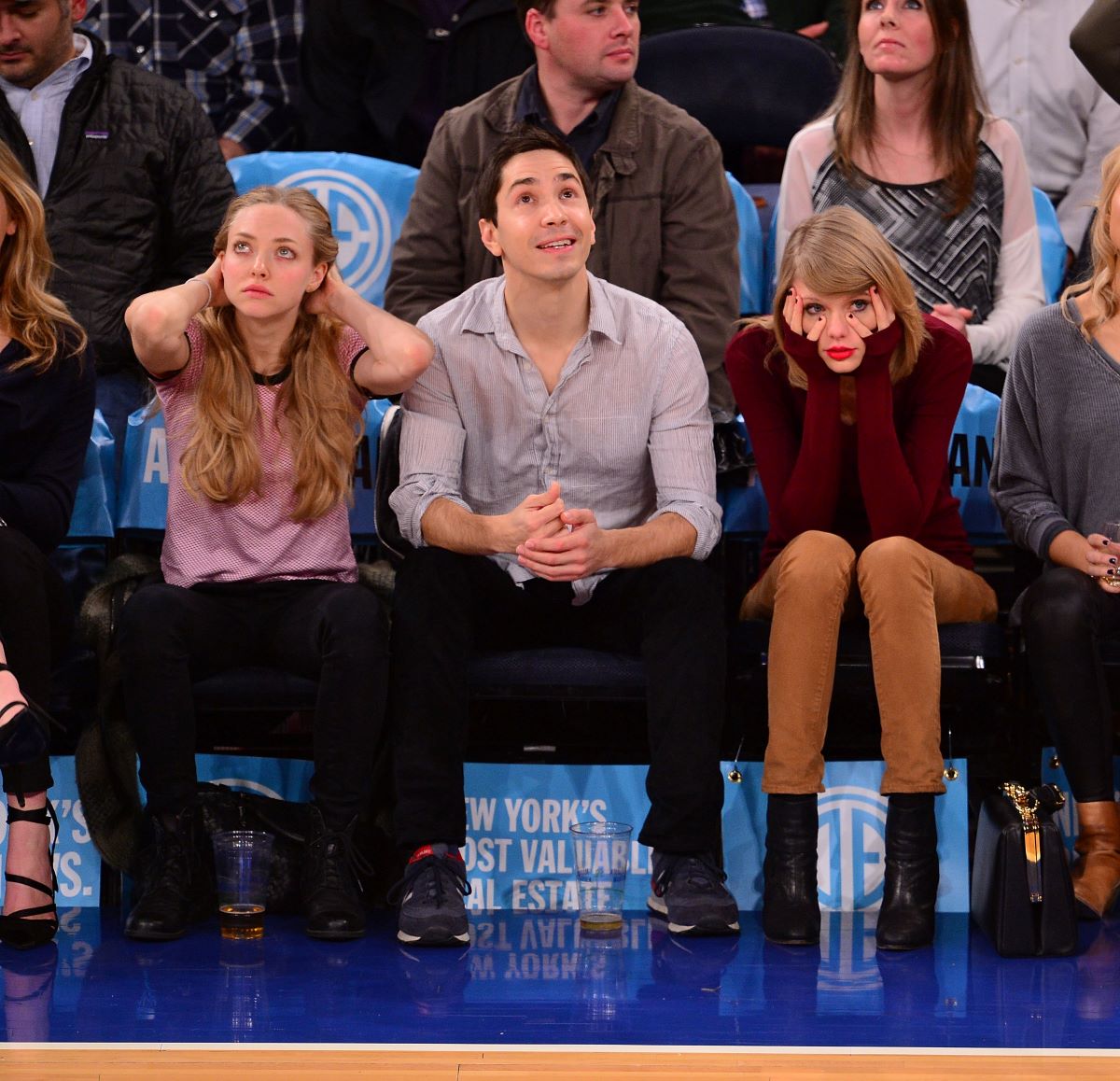 Long's dating history is lengthy and star-studded. He was in adorable-from-the-outside, long-term relationships with Drew Barrymore and "Mean Girls" star Amanda Seyfried prior to 2015. And since then, he's reportedly been in romances with various models and actors.
In May 2021, he was spotted around Fayetteville, Arkansas with fellow actor and close friend Kate Bosworth. The two seemingly buddied up while working on a movie together. As a result, they were "popping up in social media feeds all over the city," according to a local paper.
Like Drescher, Bosworth had a list of compliments for Long after their time with each other. She gushed on Instagram that Long is a "truly spectacular, fun, funny, kind, rare, [and] thoughtful" person. Along with several photos of the two together in Fayetteville, she wrote, "You gnome how much I love ya."
In one related point, Bosworth and her husband Michael Polish announced they were separating after eight years of marriage in Aug. 2021. While seemingly hopeful fans have speculated this leaves room for a romance between Long and Bosworth, that still appears to be nothing more than gossip.
So, while Long has been on the receiving end of gushing accolades from both Drescher and Bosworth, he still appears to be single — for now.